There's a fantasy novel out there for everyone. If you want to introduce a child in your life to this genre early, we've recommended 50 of the best fantasy books for kids. They range from picture books for beginning readers, to stories perfect for middle graders and those at the start of young adulthood.
What book genre is better for a child's imagination than fantasy? In these books, fairy tales and ghost stories can come to life. Dragons and unicorns roam the land, and the characters' grand adventures can take them to all manner of magical places.
Fantasy books can teach kids important life lessons, too. The myths and legends that make up the foundation for fantasy books can provide young readers with a curiosity and an appreciation for other cultures.
So many of the best fantasy books ever feature heroes who are smaller or younger than their peers. Whether it's Frodo Baggins, Hermione Granger, or Lucy Pevensie, these characters learn to overcome challenges and persevere.
More than anything, fantasy books are a reminder that even the smallest and least powerful people matter. Everyone, from the smallest kid to the slowest snail, can make a big difference.
Below, we recommend books that will start their lifelong love of fantasy, organized from youngest readers to oldest.
The Best Fantasy Books for Kids Ages 5 and Up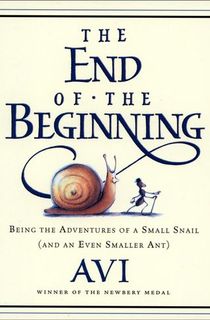 The End of the Beginning
Avon the snail has never gone on an adventure. Well, there's no better time than now! Recommended for ages 5-8.
The Worst Witch
Mildred Hubble's first year at witch academy isn't going well. She mixes up her spells. She can't ride her broomstick. And worst of all, she makes an enemy of her high-born, vindictive classmate. Recommended for ages 5-10.
Books for Kids Ages 6 and Up
Snow & Rose
In this retelling of "Snow White and Rose Red," two sisters discover the secrets of a forest after their father disappears and their mother drowns in grief. Recommended for ages 6-10.
Odd and the Frost Giants
The unlucky Odd is ignored and dismissed by his village. No one has any use for a boy with a shattered leg. But when he frees a trapped bear, Odd plunges into an adventure involving dethroned gods, evil frost giants, and changing fortune. Recommended for ages 6-11.
Books for Kids Ages 7 and Up
Where the Mountain Meets the Moon
Every night, Minli listens to her father's stories about the Jade Dragon and the Old Man on the Moon. Inspired by these tales, she journeys to find the Old Man on the Moon and ask his advice on improving her family's fortune. Recommended for ages 7-10.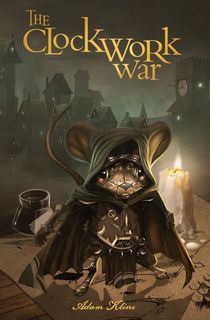 The Clockwork War
Two childhood best friends take divergent life paths: one grows up with a thirst for conquest, while the other becomes a genius clockmaker. Now the clockmaker must assemble a mechanical army to stop his former best friend. Recommended for ages 7-10.
The Neverending Story
A young boy enters the fantastical world of a book and becomes its savior in this classic novel, the source material for the much-beloved film. Recommended for ages 7 and up.
The Field Guide
A pair of twins and their older sister enter the secret world of fairies after discovering a handmade field guide in the first installment to Black's Spiderwick Chronicles. Recommended for ages 7-11.
Books for Kids Ages 8 and Up
The Land of Stories: The Wishing Well
Twins Alex and Connor enter a magical world where fairy tales come to life. Too bad that returning home to our world is easier said than done. Recommended for ages 8-11.
The Gauntlet
Farah thought the old-fashioned board game looked interesting, but its name—The Gauntlet of Blood and Sand—probably offered a clue. When she and her friends get trapped inside The Gaunlet, they must win to free themselves. Think Jumanji with Middle Eastern influences. Recommended for ages 8-12.
Wishing Day
In Willow Hill, every girl follows the town tradition of making three wishes after her thirteenth birthday. But when the time comes for Natasha to make her wishes, the unexpected happens. Recommended for ages 8-12.
Voyage of the Frostheart
Outcast Ash just wants to protect his village, but they consider him a threat due to his burgeoning powers. So he joins the crew of the Frostheart, hoping to finally find his long-lost parents. Recommended for ages 8-12.
Aru Shah and the End of Time
Aru Shah just wants to fit in with her classmates. So what if she tells a white lie or two? But when she lights a magic lamp to prove she hasn't been telling tall tales, she accidentally releases a demon that can freeze people in time. Recommended for ages 8-12.
Lalani of the Distant Sea
When her mother falls ill, Lalani must travel to a legendary mountain to find its riches. But how can she succeed when many men before her have died trying to do the same thing? Recommended for ages 8-12.
Angel and Bavar
After the death of her parents, Angel attends a new school and meets Bavar, who lives in a magical house. Together, they learn each other's secrets and join forces to stop the monsters threatening our world. Recommended for ages 8-12.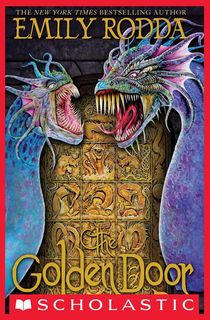 The Golden Door
Flying monsters attack the city of Weld every night. Everyone who's ever tried to defeat them has failed. While technically too young to take up this cause, Rye wants to find his older brothers who are lost and presumed dead. But he soon learns there are secrets beyond his imagining past the city's walls. Recommended for ages 8-12.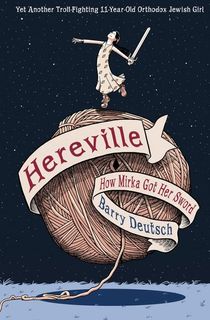 Hereville: How Mirka Got Her Sword
Mirka's greatest dream is to fight dragons. After accepting a mysterious witch's challenge, she might finally get her wish. Recommended for ages 8-12.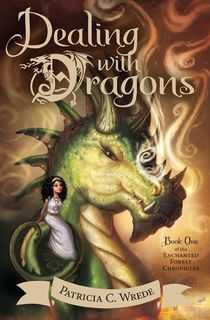 Dealing with Dragons
What do rebellious princesses do when they get bored? Run away, of course. But when Cimorene runs off to live with a powerful dragon, he's just the first dangerous character she meets. Recommended for ages 8 and up.
Over Sea, Under Stone
The first book in Cooper's The Dark Is Rising series introduces readers to an ancient struggle between good and evil. Here, a trio of siblings search for the legendary Grail of King Arthur. Recommended for ages 8 and up.
Dragon Slippers
Sacrificed to a dragon as part of her aunt's convoluted get-rich scheme, Creel successfully bargains with the creature. In addition to her life, she also receives a precious treasure, but it may be more trouble than it's worth. Recommended for ages 8-12.
The Storm Runner
Zane would rather explore the dormant volcano near his home instead of going to school. When his new classmate tells him that he's the central figure of a prophecy, he learns his favorite spot is a gateway to another world. Recommended for ages 8 and up.
The Dragon with a Chocolate Heart
The young dragon Aventurine wants to convince her family that she's old enough to fly alone. But her attempts to prove her independence go sideways when she drinks an enchanted cup of hot chocolate and turns into a human. Recommended for ages 8-12.
Black Bird, Blue Road
For years, twins Ziva and Pesah have tried to find a cure for Pesah's leprosy. Their search leads them to a city where no one ever dies. Now they must reach it before the Angel of Death catches them. Recommended for ages 8-12.
Sisters of Glass
Princess Halan has no magical powers, unlike the rest of her family. Nalah lives in a country where magic is outlawed, which is a problem because she's developing magical powers of her own. Then, a mirror connects the two worlds and allows the two girls to meet. Recommended for ages 8-12.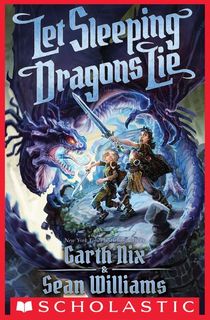 Let Sleeping Dragons Lie
Odo and Eleanor are knights, but no one recruits them for quests…because they're kids. They get their chance though when the kingdom is threatened again—this time by an imposter who wants to steal the crown. Recommended for ages 8-12.
Books for Kids Ages 9 and Up
Breadcrumbs
In this retelling of "The Snow Queen," Anne must save her best friend, Jack, after he disappears with a woman made of ice. Recommended for ages 9-11.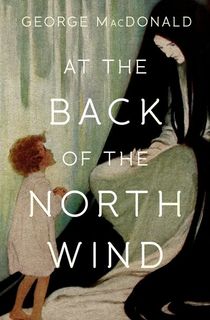 At the Back of the North Wind
This Victorian fairy tale introduces us to a poor coachman's son, who gets swept away nightly by the North Wind to go on an adventure—sometimes in town, sometimes in a beautiful, distant land. Recommended for ages 9-12.
Ella Enchanted
Cursed at birth to obediently follow everything asked of her, Ella embarks on a quest to break the spell once and for all. Recommended for ages 9-12.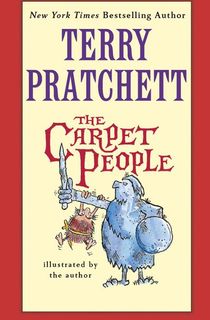 The Carpet People
While best known for his Discworld series, here Pratchett creates a world about microscopic people and creatures who live in a carpet. Recommended for ages 9 and up.
Keeper of the Lost Cities
Sophie has never fit in. She skipped multiple grades, so she doesn't connect with the older kids at school. She's also a telepath. Then, she meets a boy who reveals the truth about her heritage and upends everything she's ever known. Recommended for ages 9-12.
When You Trap a Tiger
After her family moves in with her sick grandmother, Lily discovers a secret. Long ago, her grandmother stole something from magical tigers, and now they want it back. They offer Lily her grandmother's health in exchange for what was taken, but Lily knows better than to accept such deals carelessly. Deals with tigers always involve hidden claws, after all. Recommended for ages 9 and up.
Flunked
Gilly steals to provide for her younger siblings. When she gets caught, she's sentenced to three months at the Fairy Tale Reform School, where the instructors are all familiar villains. Think the Big Bad Wolf and Cinderella's stepmother. Recommended for ages 9 and up.
The House with Chicken Legs
Marinka just wants to make a single friend. But how can she do that when she lives in a house that wanders the world on chicken legs? Recommended for ages 9-12.
Inkheart
Meggie lives alone with her bookbinder father, Mo. It's a quiet existence except for one minor detail: When Mo reads aloud from a book, its characters come to life and enter our world. But now, a fictional villain who Mo accidentally incarnated years before has returned to find them. Recommended for ages 9-12.
Tuck Everlasting
After meeting the Tuck family, Winnie Foster discovers a spring that can grant eternal life. Now she must choose between revealing her new friends' secret or joining them on their immortal journey. Recommended for ages 9-12.
The Girl Who Drank the Moon
Every year, the Protectorate offers a baby to a witch in exchange for her not terrorizing their village. Everything is not as it seems, though. The witch rescues the abandoned babies and delivers them to welcoming families on the other side of the forest. Then, one year, she accidentally grants the gift of magic to an infant. Recommended for ages 9-12.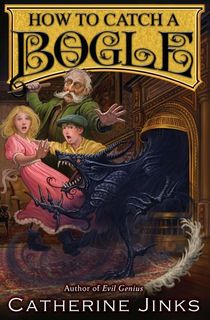 How to Catch a Bogle
In Victorian England, Bogler apprentice Birdie helps her master lure and kill the monsters. But when orphans begin to disappear, she discovers there are more things to fear than bogles. Recommended for ages 9-12.
Books for Kids Ages 10 and Up
The Last Fallen Star
Due to being adopted into a witch family, Riley Oh wasn't born with their powerful healing abilities. But when her sister's attempts to share her magic with Riley go awry, she must find the last fallen star. Recommended for ages 10 and up.
A Wizard of Earthsea (The Earthsea Cycle Series Book 1)
Ursula K. Le Guin's coming-of-age tale about a wizard remains timeless and beloved. Recommended for ages 10 and up.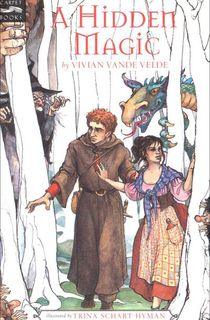 A Hidden Magic
A kind but plain princess must rescue a handsome but conceited prince after he offends a witch. But does she really want to? Recommended for ages 10-12.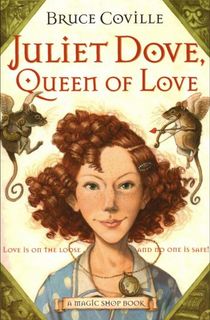 Juliet Dove, Queen of Love
Shy but witty Juliet would rather not be noticed. Alas, her life is turned upside down when she gains possession of a magical amulet that attracts the attention of every boy in town. Recommended for ages 10-13.
The Goose Girl
Hale presents a retelling of the classic Grimm fairy tale about a princess-turned-goose girl, in this first installment of her Bayern series. Recommended for ages 10 and up.
The Sword of Summer
In the first book of the Magnus Chase and the Gods of Asgard series, Rick Riordan does for Norse gods what he did for Greek gods in his Percy Jackson series. Recommended for ages 10 and up.
The Girl Who Circumnavigated Fairyland in a Ship of Her Own Making
Twelve-year-old September is left to her own devices when her father goes off to war and her mother goes to work at the factory. Then one day, a man in a green jacket offers to take her on an adventure to Fairyland. Recommended for ages 10-14.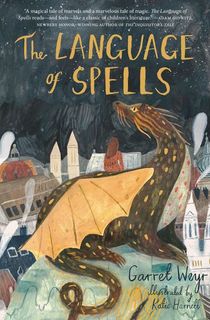 The Language of Spells
Grisha is a dragon that's spent decades frozen in time, transformed into a teapot. Maggie is an unusual girl with the ability to see magic. After she frees him from the spell, they embark on a quest to free all the remaining dragons in the world. Recommended for ages 10-14.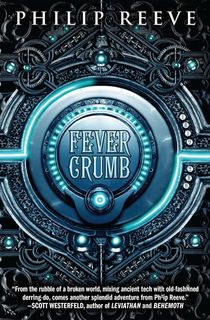 Fever Crumb
Set centuries before the events of Reeve's Mortal Engines series, Fever Crumb takes place in a world where humanity's remnants struggles to rebuild civilization by excavating technologies of ages past. It follows an engineering apprentice on a mission that reveals more about her past than she ever imagined. Recommended for ages 10-16.
Books for Kids Ages 11 and Up
City of the Plague God
This Mesopotamian-inspired tale follows Sik, a young teen who thinks he's just a regular boy. Too bad he's actually immortal—and some people want the secret to eternal life. Recommended for ages 11 and up.
Artemis Fowl
Artemis is a rich prodigy with a penchant for crime, but he meets his match when he kidnaps a fairy. Recommended for ages 11-12.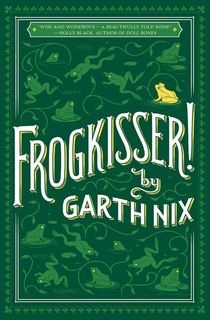 Frogkisser!
Princess Anya doesn't have the best life. She must live with her evil stepmother, who's gotten remarried—this time to an evil wizard. When Anya's new step-stepfather transforms one of her sister's beaus into a frog, Anya promises to change him back. Of course, doing that is not so simple. Recommended for ages 12-18.