Protagonists with supernatural powers are fairly common in science fiction and fantasy books. There's an added element when these powers come to fruition during the protagonist's rocky childhood or adolescence.
In The Girl With the Silver Eyes by Willo Davis Roberts, a 1980 classic in this genre, nine-year-old Katie struggles with fitting in and finding her own way, but her mysterious powers prove a comfort. As an early cover for the book once explained, "It's fun to make things move just by thinking about them!" And when Katie learns she's not the only child with these abilities, she becomes determined to get answers for them all.
These books like The Girl With the Silver Eyes capture the telekinetic angst, spirit of determination, and wonder of the beloved 1980 middle-grade sci-fi novel.
RELATED: 20 Fantasy Books Featuring Teens With Magical Abilities
For middle-grade readers:
Matilda
By five and a half, Matilda can read like an adult and is a whiz at math. Except for her nightmare of a principal—whom the students call The Trunchbull—she has a great school life. Her classmates love her and she's the teacher's pet.
But when her beloved teacher, Miss Honey, is the principal's new target, Matilda has to use all her gifts to ensure she and Miss Honey get everything they want.
With similar powers and a matching penchant for reading, both Katie and Matilda have more than their fair share of obstacles standing in the way of their happiness. But both girls are resilient and clever as they pursue happiness.
City of Ghosts
Cassidy Blake's parents may be a ghost-hunting team, but Cassidy can actually see ghosts. Like her best friend Jacob. When her parents head to Edinburgh for their new TV show, Cassidy is soon surrounded by ghosts. And not all of them are friendly.
She meets another girl with her abilities, who tells Cassidy that their purpose is to guide ghosts to the other side of the Veil, and that a sinister spirit haunting the city needs to be dealt with. Taking him on will stretch her powers in an epic fight that will cost everything she has—maybe even her life.
RELATED: Victoria Schwab on Why Fantasy Is More Important Than Ever
The Lightning Thief
Percy Jackson is a good kid, although he struggles with school. And those struggles don't get any better when his teacher transforms into a Fury and tries to murder him.
When his mom finds out, she decides to tell Percy the truth about his ancestry. She sends him to Camp Half Blood, a safe place for demigods, where he learns that his dad is Poseidon, God of the Sea. When monsters breach the perimeter, Percy and his friends set off on an epic quest to stop a war between the gods.
A Ring of Endless Light
A summer on the small island where their grandfather lives is the perfect remedy for the Austen family after a difficult year in New York City. But grandpa is sick and geting worse, making it difficult for Vicky to watch.
To make things even more confusing, she's caught between three local boys. She's been friends with them for a while, but as all four of them struggle with their heartbreaking difficulties, it's only Adam—and the dolphins she can mysteriously communicate with—who holds the key to helping her heal.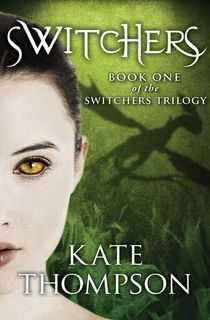 Switchers
Tess is an Irish Switcher, able to shapeshift into any animal she chooses. But her powers come with responsibilities, and the need to keep her abilities secret.
When a boy follows her home one day, Tessa learns that he's a Switcher too. Finally, Tessa has someone to share her powers with—but this relief comes with a catch. Together, the two young shapeshifters are tasked with stopping a climate apocalypse.
RELATED: Young Adult Sci-Fi Books You Won't Be Able to Put Down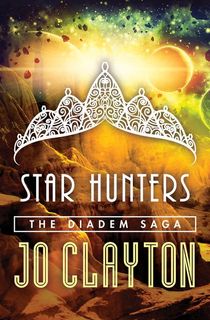 Star Hunters
Thanks to her superior mental abilities and an alien Diadem, Aleytys starts training as an intergalactic warrior only to get her first assignment before her training is over.
She's dispatched to an endangered world devastated by telepathic monsters. But there's more than just alien destruction afoot on the beleaguered planet. Aleytys is ensnared in a carefully constructed trap, one from which the only escape is death.
Shatter Me
Last time Juliette touched someone, The Reestablishment imprisoned her for murder. She doesn't know why she's lethal. But since the world is falling apart, The Reestablishment believes that the only way to fix things is to put people like Juliette in jail.
When the survivors start to threaten war, The Reestablishment decides she may be exactly the weapon they need. Now she has to decide whether she's going to be a weapon—or a warrior.
RELATED: Young Adult Fantasy Books to Cast a Spell on Readers of All Ages
Children of Blood and Bone
Orïsha used to be filled with magic. Zélie Adebola's mother was a Reaper, a maji who summoned souls. But then the ruthless king ordered all maji killed, including Zélie's mother.
When hope comes in the form of a rebellious princess, Zélie has a single chance to restore magic to Orïsha. But could her own feelings get in the way?
Children of Blood and Bone is set in a stunning and dangerous world exploring the themes of power, fear, and hate. Zélie, like Katie, struggles with how her powers make her different.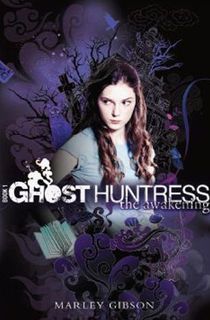 The Awakening
When Kendall Moorehead moves with her family from Chicago to small-town Radisson, Georgia, her psychic powers manifest.
With the help of the town psychic, Kendall starts to believe in and gain some control over her new powers. She evens joins a ghost-busting team—and they're determined to clean up the spiritual streets of Radisson.
Miss Peregrine's Home for Peculiar Children
Miss Peregrine's Home for Peculiar Children is an inventive adventure featuring a whole world of children with abilities.
Following the sudden and mysterious death of his grandfather, Jacob visits a remote island off the coast of Wales with his family. There he discovers the ruins of an orphanage. He explores the abandoned, rambling house and learns that the children who lived there had mysterious abilities, and may have been sequestered from society because of them.
This post is sponsored by Open Road Media. Thank you for supporting our partners, who make it possible for The Portalist to celebrate the sci-fi and fantasy stories you love.