Dragons, the lovable lizards. As long as they stay safely secured inside their paper-and-ink prisons, readers will never tire of these fire-breathing behemoths. Authors continue to create imaginative takes on these ferocious creatures, and the beasts in these eight dragon books for young adults are no exception.
From a farm-hand dragon in Cold War America, to an undercover agent fighting the descendants of St. George himself, these charming, cunning, and occasionally-deadly beasts deserve a spot on your bookshelf.
Burn
Burn is a fantastical, but believable, alternate history fantasy.
The book is set during the late 1950s in the midst of the Cold War and very start of the Space Race, when Americans were looking cautiously towards the sky.
Sarah Dewhurst and her father live in Frome, Washington, and are awaiting the arrival of the newly-hired farmhand: a dragon named Kazimir. Sarah is told to stay away from Kazimir, but the dragon has a vested interest in her livelihood.
The award-winning author of A Monster Calls, Ness marries classic fantasy tropes with timely concepts like prejudice, conspiracies, and the tension of a rapidly-changing world.
This powerful story of prophecy, assassins, and—of course—dragons will capture the imagination of readers of all ages.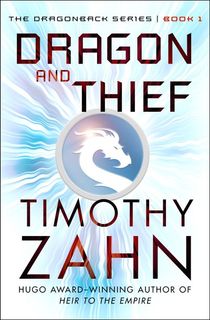 Dragon and Thief
Creator of Star Wars' Grand Admiral Thrawn and the corresponding Heir to the Empire trilogy, Timothy Zahn is a sci-fi icon.
The Dragonback Series marries sci-fi and fantasy elements in an incredible adventure. In this inventive new world, even the term "dragon rider" gets a fresh coat of paint; the Dragonback series sees a species of symbiotic dragons that must attach to a human host to survive.
This first entry in the space opera series introduces Jack Morgan, a young con-artist framed for a crime, and Draycos, a warrior of the endangered draconic race.
When Jack realizes Draycos could help clear him of guilt, he must accept bonding both physically and mentally to keep both of them alive.
RELATED: Dragons Come to Space in This Timothy Zahn Sci-Fi Thriller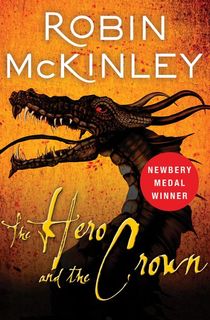 The Hero and the Crown
The second book in the Damar series, The Hero and the Crown follows Aerin, the outcast daughter of the king.
Aerin is constantly overshadowed by the story of her dead mother, a witch who ensorcelled the king. The queen was supposed to produce a male heir, but instead she gave birth to Aerin, who is treated as a pariah in her father's court.
A reject within the castle, Aerin spends her days training her father's retired warhorse and perfecting a salve to protect against the deadly heat of dragonfire.
When a dragon awakes from under a nearby mountain and threatens the surrounding area, Aerin has a chance to fight for a future brighter than her past.
Robin McKinley's novel of heroism and adventure is a Newbery Medal-winner.
RELATED: 18 Fantasy Books for Teens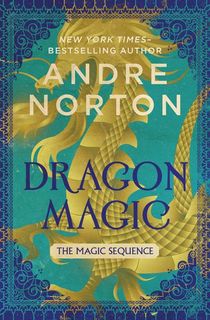 Dragon Magic
The fourth installment in The Magic Books series, Andre Norton's Dragon Magic follows Sig, Artie, Kim and Ris, four kids from the same neighborhood and school.
The gang share little in common, aside from where they're from. But when they find a puzzle box in an abandoned house with a picture of four dragons, the boys are pulled into another world.
Able to be read independently from the other titles in The Magic Books series, Dragon Magic is an unforgettable story about very different people uniting for a fantastical adventure.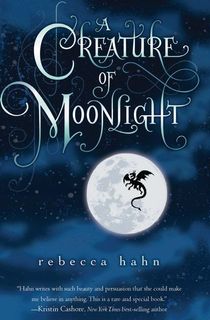 A Creature of Moonlight
Rebecca Hahn's debut novel tells the story of a girl who is half human and half dragon, but fully herself.
In this coming-of-age fantasy, 16-year-old Marni is pressured to fill the role of heir to her mother's kingdom. At the same time, she's pulled towards the magical forest ruled by her powerful dragon father.
Raised by her grandfather on the edge of the two realms, Marni must now weigh the inherited responsibilities thrust upon her against the pursuit of self-discovery. As she comes to accept the pros and cons of the choices she's presented, she acknowledges the similar duality within herself.
RELATED: Fantasy Books Starring Teens With Magical Abilities
Seraphina
In her New York Times bestselling and Morris Award-winning debut, Rachel Hartman introduces another world that blends science-fiction and fantasy using dragons as the catalyst.
Four decades of peace between humans and dragons has done little to stem their mutual distrust, even as the scaly beasts apply their rational, mathematical minds to human universities as scholars and teachers.
Able to fold themselves into the shape of a human, the potential for dragons to act as ambassador and antagonizer alike is treated with well-founded suspicion.
Seraphina Dombegh has reason to fear both sides, and is left in the unfortunate position of having joined the court as a skilled musician just when a member of the royal family is murdered...in suspiciously draconian fashion.
Talon
The Dragons of Talon became a hidden society when they were nearly hunted to extinction. Now, they're poised to take over the world.
Their mortal enemies are The Order of St. George, legendary dragon-slayers who will stop at nothing to wipe out their draconic enemies.
Locked in a secret conflict the rest of the world knows nothing about, the two groups must train the next generation, emphasizing discreteness alongside efficiency.
Young dragon Ember Hill is tasked with hiding her true nature and blending in with human society by the Talon organization, but becomes conflicted as she grows more interested in living as a human teen than rising in Talon's ranks.
St. George soldier Garret Xavier Sebastien is sent to hunt down and track Ember, but when faced with her bravery and human desires, he begins to feel just as conflicted. This battle of secrecy and wits explores how ruthless cunning and deep compassion aren't mutually exclusive.
The Hobbit, or There and Back Again
In a hole in the ground there lived a hobbit — and a defining work in the fantasy genre.
The dragon Smaug is the primary antagonist in this iconic novel set in Tolkien's Middle-earth legendarium. Smaug has numerous connections to ancient myths and symbols, all laid out in detail by Tolkien while he was alive, from the savage, treasure-hoarding dragon in the epic poem Beowulf, to the intelligent reptile Fafnir who deals in riddles and betrayal in the Eddic poem Fáfnismál.
The Hobbit is a classic mixture of whimsy and high tension, featuring one of the most iconic dragons in fantasy fiction.
This post is sponsored by Quill Tree Books. Thank you for supporting our partners, who make it possible for The Portalist to celebrate the sci-fi and fantasy stories you love.