We're all looking to add a little more magic to our lives. So we stretched our wings and sprinkled some fairy dust to conjure up ten enchanting fairy books by our favorite authors.
Fairies, also known as faeries or fay folk, are mythical beings that appear throughout ancient folklore and modern fantasy narratives. The following fairy books span sweeping fantasy epics rooted in the myths of the British Isles to a charmed fairy saga set in modern-day Appalachia. Whether you're a good fay folk of the Seelie Court or a malevolent Unseelie spirit, you're sure to find a captivating read in the fairy books below.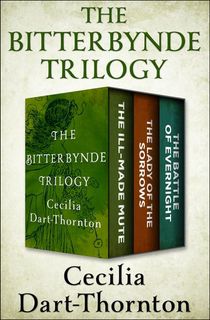 The Bitterbynde Trilogy
Cecilia Dart-Thornton draws on the timeless folklore traditions of England, Ireland, and Scotland to craft this bewitching trilogy, which sci-fi legend Andre Norton hailed as "a beautifully spun fantasy." Suffused with magical fay beings and the charmed folklore language of the British Isles, Dart-Thornton's trilogy begins with a nameless mute foundling confined to a castle tower. She dreams of escaping her confines and entering the dark and enchanted land beyond the castle walls—where she will seek out her true identity and fulfill her destiny.
RELATED: 12 Enchanting and Captivating Fairy Tales for Adults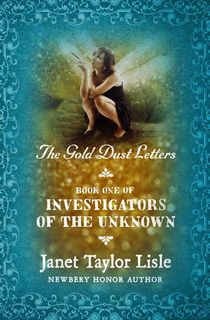 The Gold Dust Letters
In this fairy book for juvenile readers, Newbery Honor author Janet Taylor Lisle (Afternoon of the Elves) introduces you to young Angela and a world where fairies and magic are real. Angela dreams of a box of chocolates that will never empty. So she writes to her fairy godmother in hopes that her dream will come true. Surprise, surprise, Angela soon receives a response: upon the mantelpiece in her family home rests a gold-dusted scroll from Pilaria, the Gray-Eyed Faerie from the Kingdom of the Faeries. Intrigued, Angela and her friends set out to learn more about the mysterious godmother and her mythical realm.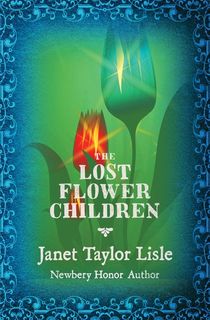 The Lost Flower Children
Janet Taylor Lisle returns to a fairy tale world in this finely illustrated tween book of love and loss—only this time, the fairies practice dark magic. Sisters Olivia and Nellie are grieving the death of their mother when they're sent to live with their great-aunt Minty at her old house. The siblings are still struggling to heal from their mom's tragic passing; the sudden change in scenery isn't doing much to bolster their spirits. That is, until they uncover an old story in Aunt Minty's house that tells of a group of children transformed by fairy magic. The children were enjoying a tea party in the garden when malevolent fairies transformed them into flowers—and the tale's horseshoe-shaped garden setting is eerily similar to the overgrown patch in Aunty Minty's yard. Could this story be real? And, if so, what do Olivia and Nellie need to do to break the spell?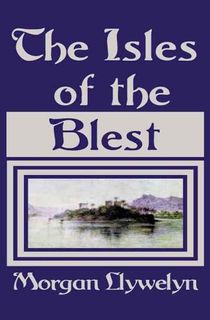 The Isles of the Blest
Award-winning author Morgan Llyweln is well known for her epic and enchanted tales set in Ireland's ancient past. In The Isles of the Blest, Llywelyn draws on the romantic characters and mythical settings of Celtic folklore to weave her fantasy narrative. The heroic Connla, son of Conn, is tired of fighting in the brutal wars of his people. He's entranced by a beguiling fairy-woman, who convinces Connla to leave behind the drudgery of his kingdom and travel to a faraway land devoid of pain and death. Connla agrees—but what price must he pay to enter this forbidden world of bliss?
RELATED: Re-Read: "Black Swan, White Raven" by Ellen Datlow and Terri Windling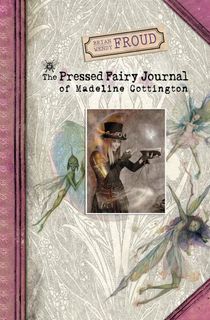 The Pressed Fairy Journal of Madeline Cottington
Wendy Froud is a sculptor, writer, and puppet maker best known as the fabricator of Star Wars' Yoda. Brian Froud is a Hugo Award-winning fantasy illustrator beloved for his richly illustrated folklore books (Faeries, Trolls, Good Faeries/Bad Faeries) and his design work on the fantasy films The Dark Crystal and Labyrinth. In The Pressed Fairy Journal of Madeline Cottington, the husband-wife duo and fantasy legends pool their astounding talents to stitch together an absorbing exploration of Cottington Hall and its enchanting residents—both human and faerie.
RELATED: 10 Books for Fans of V.E. Schwab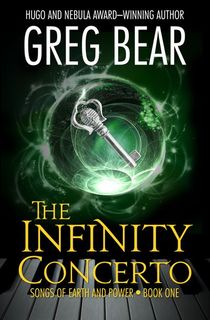 The Infinity Concerto
Sci-fi maestro Greg Bear combines music, magic, and myth in this masterful fantasy narrative, the first in the author's Songs of Earth and Power series. Aspiring poet Michael Perrin strives to express the poetic rhythms that play out in his head. He meets Arno Waltiri, a mysterious film score composer whose compositions are as moving as they are dangerous. Soon, Michael finds himself so entranced by Arno's world that he slips away from Earth and enters into a magical realm where faerie beings reign. Will he find the key that takes him back home? Bear followed The Infinity Concerto with The Serpent Mage.
RELATED: 13 Wondrous Sci-Fi and Fantasy Books by Greg Bear Books
War for the Oaks
First published in 1987, Emma Bull's Locus Award-winning novel is a defining work of the urban fantasy genre. Set in Minneapolis, the narrative follows rock singer Eddi McCandry. One night, while wandering downtown, she crosses paths with a shape-shifting figure that enlists her in an ancient faerie war between the noble Seelie Court and the Unseelie Court, ruled by the evil Queen of Air and Darkness.
RELATED: 9 Epic Books Like Throne of Glass
The Wee Free Men
The legendary Terry Pratchett charmed readers far and wide with epic Discworld comic fantasy series. The author's expansive fictional world is replete with mythical creatures and magical settings, drawing on (and skewering) everything from folk tales and Shakespeare to Lovecraft, Tolkien, and present-day religion and politics. The Wee Free Men, the first in a five-part Discworld sequence, follows young witch-to-be Tiffany Aching. Armed with little more than a frying pan, Tiffany must enter Fairyland to rescue her brother. This otherworldly realm is full of nightmarish forces. Thankfully, Tiffany has help in the form of the Nac Mac Feegle: hard-drinking, tough-talking, blue-tinged, 6-inch tall folk also known as the Wee Free Men.
RELATED: 5 Things 'Serious' Fantasy Writers Can Learn from Terry Pratchett
Tithe: A Modern Faerie Tale
New York Times-bestselling author Holly Black mixes fantasy magic with blood-red horror in this modern YA dark faerie fantasy. Sixteen-year-old Kaye leads a rootless existence traveling across the country with her mother's rock band. When a shocking turn of events sends Kaye back to her grandmother's house in New Jersey, Kaye revisits the magic dreams and encounters of her childhood—and soon finds herself immersed in a life-or-death power struggle between two rival faerie kingdoms.
RELATED: The Chilling True Story Behind the Pied Piper of Hamelin
The Hum and the Shiver
Published in 2011, The Hum and the Shiver puts a human spin on the fairy motif and kicks off Alex Bledsoe's celebrated Tales of Tufa series. Set in the rolling mountains of east Tennessee, Bledsoe's modern fantasy saga centers on the mystical and musical Appalachian Tufa clan, said to possess magic powers and to have descended from the fairy folk of old. The Hum and the Shiver follows Private Bronwyn Hyatt, a member of the Tufa family, who returns home after being wounded in Iraq to face her family's legacy and the dark omens that stir in the air. Bledsoe concluded his six-part fairy book series in 2018, with The Fairies of Sadieville.
This post is sponsored by Open Road Media. Thank you for supporting our partners, who make it possible for The Portalist to celebrate the sci-fi and fantasy stories you love.
Featured photo: Johannes Plenio / Unsplash