The witch has alway figured significantly in our lives, from our history classes to the popular culture we consume. Once upon a time, any woman who dared to think or act independently—and thus, "endanger" the patriarchy—was branded a witch, subjected to torture, and killed for her crimes. Luckily, things have changed, and we're no longer gathering in town squares to shout, "Burn the witch!" Instead, we're looking to our magical fore-sisters as symbols of female empowerment. Good or evil, "real" or fictional—they're always pretty badass.
The 13 witch books below draw from age-old lore to tell fantasy stories about human connection, embracing our uniqueness, and tapping into our own inherent power. From a fantasy that exposes the sexism of midcentury America to books inspired by African mythology, they put their own spin on the cauldron-stirring, broomstick-riding women that have held us spellbound for centuries.
RELATED: The Best Monthly Science Fiction and Fantasy eBook Deals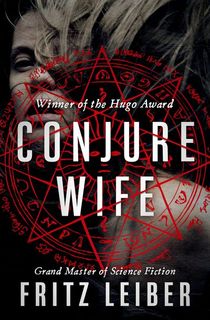 Conjure Wife
Imagine a world in which women practice witchcraft on the sly, and right under their husband's noses. Sounds pretty great, right? Not to Norman Saylor, a professor of sociology and staunch rationalist. When he discovers that his wife, Tansy—sweet, domestic goddess Tansy!—is waist-deep in some covert abracadabra, he persuades her to stop. But Tansy is just one witch in a badass global coven, and suddenly Norman is plagued by misfortune that turns his life upside down...
Creative and entertaining, Frtiz Leiber's novel is also a fascinating look at 1940s gender roles, as its male hero acknowledges the very real existence of female power.
RELATED: Fritz Leiber's Conjure Wife Wins the Retrospective Best Novel Hugo Award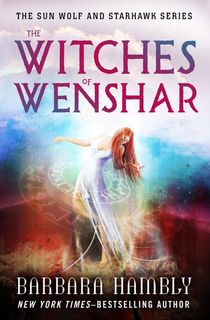 The Witches of Wenshar
In the first installment of Hambly's three-part series, Sun Wolf and Starhawk—two renowned mercenaries—are recruited by a women's resistance group to free enslaved Mandrigyn men. The Witches of Wenshar continues that adventure, as Sun Wolf tries to understand his newfound magical powers. Accompanied by Starhawk, he sets out for the faraway land of Wenshar, seeking the wisdom of a famed "good" witch—only to find himself in the midst of an evil greater than he has ever known. Once again, Hambly imbibes her fantasy tale with a feminist message, redefining the notions of "male" and "female" abilities with strong characters of both sexes.
Related: 10 Sci-Fi and Fantasy Books About Heroes and Heroines with Extraordinary Powers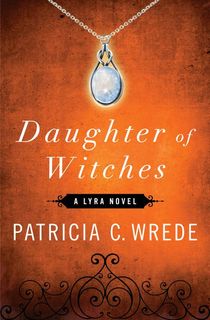 Daughter of Witches
Ever since Renira's witch parents were burned at the stake, she's been a captive of the Empire of Chaldon. After years of thwarting her abusive master and fighting for her freedom, she encounters three endangered outsiders—a mage named Mist and two mercenaries—who are also hoping to flee the kingdom. With their assistance, Renira may finally make her escape, though her success hinges on her willingness to embrace the very thing that killed her mother and father: magic.
Daughter of Witches is the second standalone book in Wrede's five-book Lyra series, each installment of which has something to offer fantasy fans who like female-focused characters with a unique voice. Wrede is also known for her Enchanted Forest Chronicles, in which a princess runs away from home to keep house for a dragon rather than bow to the palace's patriarchal expectations for her.
RELATED: 16 Fantasy Books Featuring Teens With Magical Abilities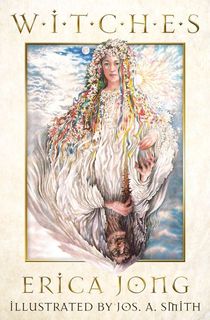 Witches
Erica Jong's book is an informative and gorgeously illustrated history of the witch. With the same feminist insight that informed her famous novel Fear of Flying, Jong debunks myths, examines contemporary witch culture, and uncovers the underlying motives of historic witch hunts. Pictures, poetry, and potions (plus a whole lot more!) round out the study, making Witches a visually compelling portrait of an often misunderstood but badass cultural mainstay.
RELATED: Feminism Through the Ages: Powerful Sci-Fi & Fantasy Books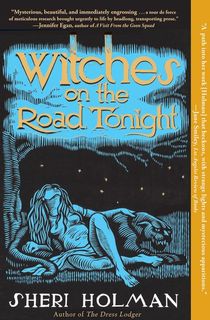 Witches on the Road Tonight
While driving through the Appalachian mountains, two lovers strike a young local boy, Eddie, with their car. Shaken and ridden with guilt, they escort him back to his home, where his charming mother, Cora, invites them to stay. The couple accepts but soon regrets their decision, as they discover the true nature of their seemingly benevolent host...
From there Witches on the Road Tonight expands to cover multiple decades, following Eddie, his adult daughter, and Cora on their separate but inextricably linked paths. Through magical realism and witchcraft lore, Holma's novel sheds light on the far-reaching consequences of fear steeped in gender and sexuality.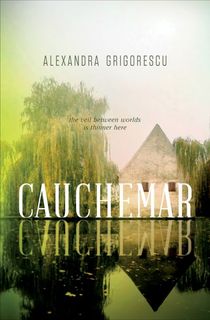 Cauchemar
Mother-daughter relationships can be complicated — particularly when both have strange and taboo abilities. Twenty-year-old Hannah lives alone on the edge of a swamp in Louisiana, mourning the death of her adopted mother and nursing her crush on Callum, a charming boat captain. Hannah's quiet life is set adrift with the surprise appearance of her birth mother. Rumored to be a witch who can communicate with passed-on spirits, Hannah's biological mother has been shunned by society. Hannah tried to ignore the abilities she shares in common with her mother. But now that her past has come to confront her where she lives, Hannah can't run from the living or the dead any longer. A Southern gothic novel that Publishers Weekly called "haunting," Cauchemar gives a sinister new meaning to the phrase 'like mother, like daughter.'
RELATED: Compelling Medieval Fantasy Books That Will Take You Back in Time
The Bone Witch
As a "bone witch," Tea can raise the dead, though her gift for necromancy is feared by the general public. At 12-years-old, she is sent to study beneath a wise "Dark asha"—a fellow necromancer—who promises to teach her the tricks of their criticized trade. But Tea's power comes with great responsibility, and an ironic catch: Her "otherness" marks her as a protector of the kingdoms, and only she can defeat the enemy that threatens the people who ostracize her. Rin Chupeco's heroine and Game of Thrones' Daenerys Targaryen are two heroines cut from the same cloth, and the series has been hailed as a "high-fantasy Memoirs of a Geisha" (Kirkus).
Related: Leigh Bardugo's The Language of Thorns Explores the Dark Side of Fairy Tales
Akata Witch
Akata Witch is another wildly imaginative tale from one of SF/F community's brightest talents, Nnedi Okorafor. It stars Sunny, an American-born albino living in Nigeria. But Sunny's appearance and birthplace aren't the only things separating her from other twelve-year-olds: She's also a nascent witch who's had terrifying visions of the future. Her friendships with three similarly gifted classmates eventually introduces her to the world of sorcery, where she discovers her true identity, the limits of her powers, and the magician who plans to incite the apocalypse she's foreseen.
RELATED: Octavia Butler's Wild Seed to Be Adapted for the Small Screen
Labyrinth Lost
Some teens turn their backs on religious traditions, or the expectation to take over the family business. For teenaged Alex, it's much the same, though she's casting aside her ancient "bruja" roots. When her plot to rid herself of magic ends in tragedy—sending her entire family into a Limbo-like underworld—she must reconsider the history she's always hated in order to save the people she loves most. A powerful story of family that is steeped in Latin American culture, Labyrinth Lost is a creepy, unique cross between Alice's Adventures in Wonderland and Dante's Inferno.
Related: 8 Spellbinding Fantasy Books That Will Make You Believe in Magic
The Wicked Deep
On the Summer Solstice, a trio of witches returns from the grave to play a game of deadly seduction: By possessing the bodies of young girls, they charm and drown the boys of Sparrow, Oregon. This year, a new kid has come to town—but he gives no credence to what he thinks is just a silly local legend. Penny, a longtime resident, has a hunch this new arrival will be the next victim, but can she save him from the watery death so many others have suffered? The Wicked Deep's three Swan Sisters will remind readers of Hocus Pocus—though the romance will enchant fans of Practical Magic.
The Raven Boys
While Maggie Stiefvater's Raven Cycle series isn't strictly about witches, Blue's kickass mother and aunts earn it a spot on this list. Every St. Mark's Day, Blue is dragged to the cemetery, where her psychic mom sees the future ghosts of anyone approaching death. This year is different though. For once, Blue is directly addressed by one of the spirits—a handsome boy named Gansey, who she meets in person soon thereafter. As she's drawn into his circle of eccentric and troubled friends, Blue realizes her attraction to Gansey isn't entirely platonic. There's just one problem: Blue is cursed to kill her true love with a kiss.
How to Hang a Witch
This New York Times bestselling supernatural novel centers around the descendants of the main players in the historical Salem witch trial. Samantha Mather recently moved to Salem from New York after her father became inexplicably ill, and already she feels like a social pariah in the insular town. Then 'The Descendants' find her. Sam's ancestor Cotton Mather was one of the men behind the Salem witch trials in 1693 which resulted in the executions of 20 people accused of practicing witchcraft. The Descendants are teenagers bent on making Sam pay for what Cotton did to their great-great-family-members. Then Sam meets the ghost—an unnervingly attractive ghost—and everything gets so much more complicated. A gripping young adult novel that is by turns spooky, romantic, and fascinating from a historical perspective, How to Hang a Witch is an ideal autumn read.
RELATED: Young Adult Fantasy Books to Cast a Spell on Readers of All Ages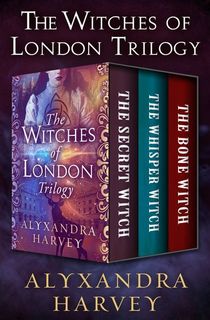 The Witches of London Trilogy
Canadian author Alyxandra Harvey writes paranormal YA that's a delight to get lost in. Historical fiction fans will be particularly tickled by the Witches of London trilogy, which transplants familiar witchy tropes to the unique setting of 1814 London. Cousins Emma, Gretchen, and Penelope are preoccupied by the claustrophobic pressures that come with being eligible women during a busy London social season. But all their thoughts of courtship and chaperones are dismissed in an instant when a family heirloom is accidentally broken, unleashing a magical apocalypse on the city. Suddenly, the girls possess terrifying abilities — and someone, or something, is killing Londoners and leaving their bodies for Emma to find. Like all of Harvey's books, The Witches of London series is filled with great female characters who recognize they're stronger together than on their own.
This post is sponsored by Open Road Media. Thank you for supporting our partners, who make it possible for The Portalist to continue publishing the stellar stories you love.
Featured photo: freestocks.org / Unsplash