The Andre Norton Nebula Award for Middle Grade and Young Adult Fiction (previously called the Andre Norton Award for Young Adult Science Fiction and Fantasy) is an award presented annually by the Science Fiction and Fantasy Writers of America. It recognizes the best young adult or middle grade science fiction or fantasy published in the United States during the previous year.
Some of the most acclaimed authors in modern children and teen fiction have been nominated for the award, but winning it is a much harder prospect. Here are all of the Andre Norton Award-winning books recognized since the inaugural award was presented, from 2006 to today.
Valiant: A Modern Tale of Faerie
Valerie Russell, a high school student, runs away to New York City after finding out that her mother is having an affair with her boyfriend. She meets up with a ragtag group of young people eking out survival in the city's subterranean subway system.
But all is not what it seems in this strange underground realm. There are trolls who make addictive drugs, exiles of the Seelie court who demand justice, and a handsome faerie who might captures Valerie's heart.
RELATED: 10 Enchanting Fairy Books That Will Spirit You Away
Magic or Madness
Reason Cansino and her mother Sarafina have been on the run from her grandmother Esmeralda for 15 years.
Reason has been told that Esmeralda dabbles in dark magic. But when her mother suffers a mental breakdown, Reason is forced back to the one place she never thought she would go back to.
Now, Reason must confront some bleak truths about her own family and abilities she never before knew she possessed. Magic is real in this world, but what it creates is no delight.
Harry Potter and the Deathly Hallows
What is there left to be said about the record-breaking pop culture phenomenon that is the Harry Potter saga? It radically reinvented children's literature and changed how we look at fantasy as a whole.
The final book in the series, Deathly Hallows provided Potter nerds with the conclusion they'd waited many years for.
RELATED: Epic Dragon Books for Young Adults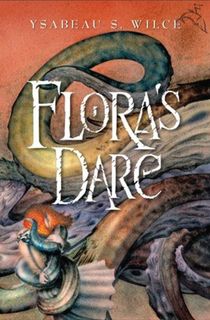 Flora's Dare
In Flora's Dare: How a Girl of Spirit Gambles All to Expand Her Vocabulary, Confront a Bouncing Boy Terror, and Try to Save Califa from a Shaky Doom (Despite Being Confined to Her Room), Flora Fyrdraaca is determined to become a ranger, and to learn the powerful language of Gramatica.
She's vowed to fulfill her dreams, but Flora's confidence is tested—slightly—by monsters, her best friend's transformation, and the earthquakes ravaging the city.
The Girl Who Circumnavigated Fairyland in a Ship of Her Own Making
12-year-old September lives in Omaha, and is dealing with new loneliness since her father left to fight.
One day, September is invited on an adventure by the Green Wind, so she creates her own airship and flies to Fairyland. The residents of this beautiful world need September's help.
Only she can retrieve an artifact that the young Marquess wants from the forest. If she doesn't get it then life in Fairyland will drastically get worse. Can this Nebraskan human girl save Fairyland from the Marquess' wrath?
I Shall Wear Midnight
The late, great Terry Pratchett created one of the most beloved and imaginative fantasy series in the form of Discworld, a sharply satirical and delightfully absurd saga full of memorable characters and extremely human lessons to be learned.
Tiffany Aching, the heroine of his Wee Free Men subseries, is a trainee witch who becomes friends with the Nac Mac Feegles, an army of tiny, tattooed, rowdy, drunken, and vaguely-Scottish creatures.
I Shall Wear Midnight is the fourth book in this part of Discworld, and follows Tiffany as she goes solo to find the source of growing resentment against witches before it destroys her and her loved ones.
The Freedom Maze
Forced to visit her grandmother's historic bayou house, Sophie expects to spend the next few weeks bored out of her mind. But the house has other ideas.
There's a maze in the garden she can't resist exploring, especially once she finds it has a secretive inhabitant.
After making a wish, Sophie slips 100 years into the past, to the year 1860, and soon finds herself dragged away and enslaved.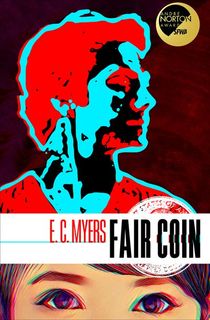 Fair Coin
Ephraim's mother says he must be dead. She swears she identified his body hours ago, and she's so certain that she even overdosed afterwards.
Eager to learn more about the dead boy who looks like him, Ephraim becomes the owner of a coin from the corpse's belongings.
Soon, Ephraim learns that the coin has remarkable abilities, but every wish he makes on it comes with disastrous consequences.
Sister Mine
Makeda and Abby were born conjoined twins, but that isn't the strangest part of their birth: their father is a demigod who had children with a human, something that greatly disappointed his family full of scornful deities.
When the girls were split apart, only Abby inherited the magic, and Makeda was left as a relatively normal human.
After growing up together, Makeda decides it's time to leave home and live a normal non-magical life. But when their father goes missing, the twins must reconcile and save him by any means necessary.
RELATED: 7 Electrifying Nalo Hopkinson Books by the SFWA Grand Master
Love is the Drug
Emily Bird's prestigious future has been pre-planned for her by her family. But her world crumbles when she meets Roosevelt David, a homeland security agent, at a Washington, D.C. soiree.
Days later, she wakes up in a hospital with no memory of what happened after meeting Roosevelt. In the meantime, the world has fallen apart. A deadly flu virus is sweeping the nation, and the cure may lie with Emily and the secret scientific work of her parents.
In her search for answers, Emily discovers a massive cover-up—and must shed all her expectations for her future.
RELATED: Young Adult Sci-Fi Books You Won't Be Able to Put Down
Updraft
In a city of living bone rising high above the clouds, a young woman named Kirit Densira lives and trains to be a flying trader. But when she is caught breaking the law, the powerful Singers punish her by demanding that she become one of them instead.
Now, Kirit must throw herself into the dangerous training regime in the terrifying tower called the Spire.
Arabella of Mars
In this alternate history, a British colony on Mars is home to Arabella Ashby, a tomboy with a skill for working on machines. Her mother wants her to be a refined young lady, so she's moving Arabella to London, England, Earth. But things get more troubling when her family's fortune is lost and their Mars home is put at risk.
Arabella disguises herself as a boy and ships out to get back to Mars and save her family.
The Art of Starving
Matt is a young gay teenager suffering from an eating disorder. It's destroying his body, but he refuses to feed himself, believing that he possesses a unique power: the less he eats the more he gains incredible abilities that could save the world.
Matt will need all of these powers to find out what happened to his sister Maya, who was terrified by a group of bullies.
Children of Blood and Bone
Tomi Adeyemi's YA debut received one of the biggest young adult publishing deals ever, and debuted at number one on the New York Times bestseller list for young adult books.
The novel takes place in the fictional country of Orïsha, which is heavily inspired by precolonial Nigeria. Zélie Adebola is the daughter of a Reaper, and has inherited her abilities to command undead spirits.
After her people were killed under the orders of a ruthless enemy king, Zélie must find a way to bring back the magic and outwit the monarch who wants to wipe it out for good.
Riverland
As of the writing of this piece, Fran Wilde remains the only writer to win the Andre Norton Award more than once.
Eleanor and Mike hide in a secret place under Eleanor's bed and tell one another monster stories when the real world gets too rough. It's a small safe space from the harshness of life and their father's unbearable temper.
But things get strange when their father breaks a family heirloom that suddenly unleashes a river. It sends the kids into a magical world that seems impervious to the horror of nightmares.
A Wizard's Guide To Defensive Baking
Mona is a teenage wizard, but she's not quite like her friends or family who are charged with highly important duties and possess incredible powers.
She can't control the weather or take over your mind. What Mona does is baking magic thanks to an heirloom sourdough starter, but there's not much she can do with magical dancing gingerbread.
But everything changes when she finds the body. An assassin is killing the city's magical citizens, and in the absence of her more-powerful peers, Mona must—like her sourdough—rise to the occasion.