Young adult fantasy books are no less complex or gripping than fantasy intended for older readers—if anything, the relatively young protagonists make these stories even more emotionally nuanced. Not only do the heroes have to contend with meddlesome prophecies, burgeoning magical powers, and dangerous conflicts, they're also just beginning to understand their own identity and to recognize they might see the world differently than they've been taught to.
If you're hungry for a saga that will spirit you away from the everyday while exploring the struggles of emerging adulthood, these 11 epic reads will transfix you.
Shadow Frost
A demon-hunting princess finds the greatest danger is close to home in this stunning first novel praised as "one of the best books of 2019" by author Jennifer L. Armentrout. A mysterious force — some call it a demon, others say it is a beast — is destroying defenseless villages and killing countless innocents across the kingdom of Axaria. No one who tries to kill the creature, not even the kingdom's most elite soldiers, has survived to tell the tale. When Asterin Faelenhart, heir to the throne, learns she alone might be able to stop this destruction, she vows to stop at nothing to save her people. Asterin and a band of loyal friends embark on a quest to kill the demon.
Along the way, Asterin learns unsettling truths about her own powers, and uncovers a plot against her life. Before long, Asterin and her companions learn that Axaria is teeming with unseen dangers, and that humans can be more deadly than demons.
Incredibly, debut author Coco Ma penned Shadow Frost when she was a young adult herself, at just 15 years old. As Gideon the Ninth author Tasmyn Muir says, "If Ma was this good at 15, the future of the genre is extremely bright." Ma is also an accomplished solo concert pianist — in other words, like Asterin herself, she clearly has magical abilities. Luckily for readers, the result is a stunning first novel in a very promising new series.
Beasts of the Frozen Sun
The first book in the Frozen Sun saga has it all: forbidden love, swordplay, and an epic conflict spanning the heavens and earth. Long ago Aillira, a mortal gifted by the gods, sparked a war which still reverberates in the lives of her descendants today.
Like her notorious ancestor, Lira of clan Stone is also god-gifted. Her powers allow her to divine anyone's true nature through touch, so when a marauder from an enemy Land of the Frozen Sun clan washes up half-drowned on the beach, Lira knows just by touching him that he's not the vicious murderer she was led to believe.
But Reyker does have a darkness of his own: he's cursed to fight for the Dragon, a maniacal ruler who wants to re-stoke the flames of war lit by Aillira. As Lira and Reyker realize neither is the enemy they expected, they must stand against the rising tensions of a generations-old conflict ... and the wrath of the Dragon.
RELATED: 50 of the Best Fantasy Books Ever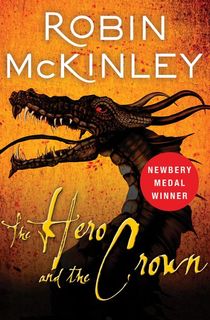 The Hero and the Crown
Aerin is a pariah in her father's court, the daughter of a foreign woman who is said to have bewitched the king into marriage. She uses the many hours she spends alone to train her father's geriatric former warhorse, Talat, and to perfect her ability to make a fireproof salve. When Taun, the legendary dragon under the mountain, awakes and threatens the court, Aerin realizes that her time spent training was all to prepare her—the castle's outcast—for a fight with the dreaded Black Dragon.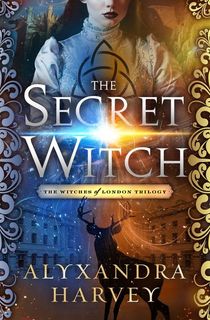 The Secret Witch
Book one in a deliciously witchy series, The Secret Witch is a regency fantasy with a dram of romance. When a family heirloom is accidentally broken during a ball, three cousins—Emma, Gretchen, and Penelope—find their understanding of reality shattered as well. Now, the three young women must contend with their newly-discovered magical powers, and harness them quickly to defeat the evil coven they unwittingly unleashed on London. All of that, and they also must face the disapproving scrutiny of the ton.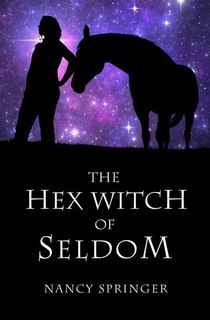 The Hex Witch of Seldom
An urban fantasy with a unique Appalachian setting, The Hex Witch of Seldom follows 16-year-old Bobbi Yandro. The boundaries of reality have always seemed permeable to Bobbi, but she's reluctant to voice her visions because she fears being perceived as 'crazy' like her mother. On her sixteenth birthday, Bobbi's grandpa gives her the gift of her dead father's journals. For Bobbi, reading Wright Yando's words unlocks a new understanding of her powers—and when she's given a horse who she can tell is no ordinary animal, Bobbi begins a cross-mountain odyssey. Her journey leads her to the mysterious Hex Witch and the Twelve of the Hidden Circle, a magical cabal with the power to change destinies.
RELATED: 16 Fantasy Books Featuring Teens With Magical Abilities
The Deepest Blue
Mayara's wedding should be the greatest day of her life so far, even though her late sister isn't there to celebrate. But malevolent sea spirits besiege the wedding party on the vulnerable islands of Belene, slaughtering guests and destroying homes. To stop the carnage and save everyone she loves, Mayara takes a stand against the spirits—and reveals she has been hiding extremely dangerous abilities of her own. Mayara saved her beloved and her family. But now that she's outed her ability to compel spirits, she'll be hunted by the queen's soldiers until she leaves behind her family and everything she knows in service of the throne. A standalone story set in Sarah Beth Durst's Queens of Renthia world, The Deepest Blue features an inspiring protagonist, a fascinating magic system, and a depiction of a complex matriarchal kingdom.
RELATED: The Reluctant Hero and the Un-Chosen One: How to Subvert Tropes and Save the World
Circle of Magic
Tamora Pierce is beloved for her Tortall series like The Song of the Lioness and Protector of the Small. Set outside the Tortall universe, the Circle of Magic quartet follows four downtrodden young people. Orphans or rejected by their family, they've all learned not to rely on others to survive. They also each possess powers that they've never considered to be anything other than a curse—but under the watchful eye of four mages, the quartet grow in their abilities at the Winding Circle temple. With four books in this series, each of which focuses on a different member of the quartet, young readers will certainly find a character they identify with strongly.
Children of Blood and Bone
Zélie has seen her home of Orïsha change drastically in her lifetime. When she was younger, magic was everywhere—particularly in her mother, a reaper with the power to interact with the dead. But then a threatened king forbade the use of magic, killing the heart of Orïsha—and Zélie's mother. Now, Zélie is a young woman, filled with power she's never used and has no idea how to control. When she has a chance to take down the ruthless ruling regime, Zélie is ready to sacrifice her life in the name of justice. But she's not prepared for the complex feelings she has about the very regime she intended to overthrow.
Cinder
This bestselling first book in the Lunar Chronicles series marries fairy tale and cyberpunk in a science fantasy world. Tensions between the people of Earth and citizens of the lunar colony are at an all-time high. Cinder is a cyborg, a low caste in New Beijing. That disdain is particularly felt at home, where Cinder's stepmother abuses her stepdaughter. No one would ever expect Cinder's life to become intertwined with Prince Kai's—least of all Cinder herself. But when she becomes embroiled in intergalactic royal intrigue, Cinder must learn hard truths about herself in order to protect the most vulnerable.
Caraval
Since their mother mysteriously died, Scarlett and her younger sister Tella have lived in fear of their abusive father, an extremely powerful man on their isolated island nation. When Scarlett's father forces her into an arranged marriage, Scarlett consigns herself to her fate, rather than risk endangering Tella through disobedience. But with the help of a mysterious sailor, Tella earns them both a chance to escape. She's also secured tickets to Caraval, a legendary annual game where players vie for a coveted prize under the watchful eye of a magnetic ringleader named Legend. But Caraval is not the beautiful fantasy the girls' mother told them about. As soon as the sisters arrive, Tella is kidnapped. And Scarlett, totally alone in a land where reality and fantasy blur, must rely on an infuriating but handsome sailor for help.
Six of Crows
Leigh Bardugo's Grishaverse novels are by now a full-fledged phenomenon, complete with a Netflix series adaptation on the way. 2015's Six of Crows, the first book in a duology of the same name, is a unique heist-fantasy that became a New York Times bestseller. In the hectic trade city Ketterdam, corruption and slavish pursuit of wealth are a way of life. Few people are more accomplished at that life than the young and notorious Kaz Brekker. Then Kaz is offered a job which could change everything and give him opportunities he'd never even imagined: kidnap the creator of the magic-enhancing substance Jurda pardem. Kaz calls on six talented friends to help him pull off the heist of a lifetime, each of whom he has a complicated history with. As the book switches perspectives between members of the team, readers will find themselves caring for each of them more than they'd expected — and pulled along on a dark and dangerous roller-coaster ride.
The Song of the Lioness
Another Tamora Pierce classic, Song of the Lioness is the first book in the beloved YA series The Lioness Quartet. Young Alanna of Trebond has always dreamed of adventure, but that's not the path that women of Tortall are traditionally allowed to walk. Alanna's twin brother, Thom, is equally uninterested in the traditional gender roles expected of him, and consequently the siblings conspire to switch places. Thom will study magic. Alanna, disguising herself as a boy and adopting the name Squire Alan, takes her brother's place and moves to Corus to train as a knight. Alanna soon finds that she does have true talent as a knight, but that aspects of her deception will be more difficult than she'd anticipated, particularly when she befriends the crown prince of Tortall, fellow student Jonathan of Conté. The Alanna series is now over 35 years old, but is still a love-at-first-page book for many young readers, a compelling combination of adventure, romance, and feminism.
This post is sponsored by Blackstone Publishing. Thank you for supporting our partners, who make it possible for The Portalist to celebrate the sci-fi and fantasy stories you love.