As we grow older, it can be easy to forget the draw fairy tales had for us as children. Once we realize that happily ever afters in real life always involve compromise, it's harder to suspend our disbelief as easily for tales of fairies, sleeping beauties, and charming princes. But these 12 fairy tales for adults are a reminder that magic—and fantastic peril—are around us all the time, if we only open our eyes.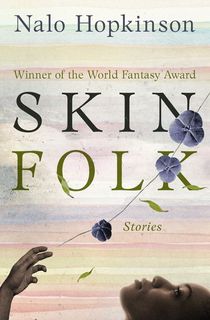 Skin Folk
Nalo Hopkinson is a Jamaican-born Canadian writer whose novels and short fiction combine horror, magical realism, and fantasy, with unforgettable results. Her World Fantasy Award-winning Skin Folk is an anthology of short speculative fiction, much of which is inspired by Caribbean folklore. From tales of vampires and werewolves, to a chilling look at a post-apocalyptic society, to an unforgettable reimagining of the Red Riding Hood story, the gruesome and gripping Skin Folk will rearrange how you look at the everyday world.
RELATED: Black Science Fiction and Fantasy Authors You Need to Read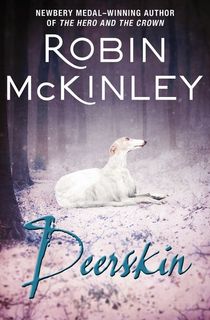 Deerskin
Deerskin is a truly dark fantasy that tackles difficult themes like incest and sexual violence, but award-winning author Robin McKinley explores this fraught subject matter with her typical insight. The story follows the gorgeous Princess Lissla Lissar, the only child of her royal parents. When Lissla's mother passes away—after forcing her husband to swear he'll never wed a woman less beautiful than her—the king turns his attentions to Lissla, in the most horrific way possible. On her 17th birthday, the king announces that Lissla will be his new bride. To save herself from a terrifying future, Lissla must flee the only home she's ever known, and begin a difficult journey towards healing.
RELATED: 7 Fairy Tale Retellings That Will Make You Question Your Childhood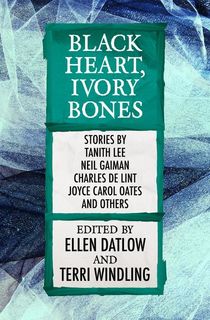 Black Heart, Ivory Bones
A modern-day Rapunzel whose tower has been replaced by a trailer park. An archaeologist studying the remains of Sleeping Beauty. A pair of ruby-red slippers that torment their owner. From the hilarious to the horrific, every story in this collection is a surprising gem. Neil Gaiman, Tanith Lee, Charles de Lint, Joyce Carol Oates, and other sci-fi and fantasy greats come together in this anthology of modern fairy tales edited by the award-winning Ellen Datlow and Terri Windling.
RELATED: 9 Imaginative Fairy Tale Retellings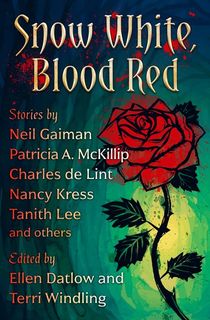 Snow White, Blood Red
Another collection of unforgettable fairy tales from the incomparable due of editors Ellen Datlow and Terri Windling, Snow White, Blood Red features twisted retellings of iconic stories. The results range from the sensual, to the hilarious, to the macabre. Standout entries include Neil Gaiman's short story "Troll Bridge" and Wendy Wheeler's "Little Red," which fearlessly explores the themes of gendered violence in the classic Little Red Riding Hood story. If you're not afraid to plumb the darkness inherent in some of our most universally-known tales, this anthology is an absolute delight.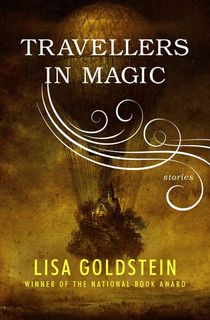 Travellers in Magic
This anthology of fantastic, strange tales by Cassie Goldstein offers a unique take on adult experiences. It features the story "Cassandra's Photographs," a Hugo and Nebula Award finalist about Robert, whose heartbroken ex-girlfriend Cassie takes supernatural revenge after he breaks up with her. Cassie bestows Robert with a set of photographs depicting the course of the rest of his life. At first, Robert sees the photos as a blessing...but before long, he realizes that this present from his ex is far more of a curse.
Melmoth
Melmoth is the follow-up to Sarah Perry's incredible debut novel The Essex Serpent, about a newly-widowed naturalist in the 19th century who becomes obsessed with a legendary man-eating snake. In Melmoth, Perry proves that her triumphant first novel was the start of an extraordinary career. The story follows a British translator living in Prague who uncovers the legend of Melmoth, a female spirit doomed to wander the world "until she's weary and her feet are bleeding," bearing witness to atrocity. Helen assumes the story is just a grim fairy tale—but her research is about to come vividly to life. Perry draws inspiration from folklore and Charles Maturin's 1820 novel Melmoth the Wanderer to spin a grim and engrossing story.
Uprooted
Agnieszka loves her quiet life in the village with her family, and she loves her best friend, Kasia. But a shadow lies over their peaceful existence. The Dragon is an eternally youthful magician who offers the village protection from the sinister magical woods. But his protection comes with a terrible price—once every 10 years, he selects a young girl from the village to take to his castle. Agnieszka is confident that her beautiful, patient, kind best friend will be the girl the Dragon picks. But when he selects Agnieszka instead, neither girl is prepared for the consequences. A mature, and at times pretty steamy, take on the Beauty and the Beast story, Uprooted is magical.
RELATED: BFFs Over BFs: Author Naomi Novik on the Importance of Female Friendship in YA
The Sleeper and the Spindle
Neil Gaiman and illustrator Chris Riddell—the pair that brought us the gorgeous illustrated edition of Gaiman's urban fantasy Neverwhere—collaborated on this beautiful fairy tale. Nodding to both Snow White and Sleeping Beauty, The Sleeper and the Spindle follows a queen who leaves her kingdom on the eve of her wedding, determined to save an imperiled princess. Armed with her determination, her trusty sword, and some companionable dwarves, the queen forges her own path on the road to rescue a damsel who isn't necessarily in distress. Although Gaiman's text is also available in the excellent anthology Rags & Bones: New Twists on Timeless Tales, this illustrated version makes a truly magical keepsake.
RELATED: 16 Must-Read Neil Gaiman Books
Wicked
Wicked is perhaps an overly obvious choice for this list, but just because it's 'popular' doesn't mean the hype isn't deserved! Gregory Maguire has made a living out of adult retellings of classic fantasies and fairy tales, but his first adult book—Wicked—is now a classic in its own right. Wicked is an origin story told from the point of view of Elphaba, the green-skinned, fiercely intelligent young woman who will one day be called the Wicked Witch of the West. Maguire's novel has become almost indistinguishable from the multiple-Tony Award-winning musical it inspired, but it's separately a great read—filled with rich world-building that depicts an Oz even darker than the strange world envisioned by L. Frank Baum.
The Princess Bride
An enduring, irreverent classic, The Princess Bride is a story-within-a-story about the powerful love between Buttercup and a handsome farm boy named Westley. Westley leaves to seek his fortune in order to provide a home for them, but perishes in a pirate attack. Believing her one true love to be dead, Buttercup consigns herself to a loveless marriage to Prince Humperdinck, the leader of the kingdom of Florin. But a mysterious man in black seems determined to prevent the wedding ...
RELATED: 11 The Princess Bride Quotes That Are Inconceivably Great
Filled with classic tropes like a gentle giant, an evil prince, and, uh, Rodents of Unusual Size, The Princess Bride lovingly satirizes fairy tales, while also understanding why stories about enduring true love can appeal to readers of all ages.
A Court of Thorns and Roses
We at The Portalist are avowed fans of Sarah J. Maas' fantasy-adventure romance series A Court of Thorns and Roses. Although sometimes considered YA, we think this very steamy ongoing series is pretty adult. The first book has some distinct Beauty and the Beast vibes, and follows Feyre, a human girl tasked with providing food for her thankless family during an unforgiving winter. When Feyre kills a faerie in self-defense while hunting in the dangerous woods, she's punished with life-long imprisonment in the castle of Tamlin—an immortal faerie lord capable of transforming into a violent beast at will. But Feyre's prison may open the door to paradise ...
All the Birds in the Sky
Although this Nebula Award-winning novel isn't based on a specific fairy tale, it subverts some common fairy tale tropes. And, for modern-day adult readers coping with 2018 anxieties like climate change, capitalism, and the alienation that can accompany rapid technological advancement, its magic is a bittersweet balm.
The story is set in a near-future alternate universe in which magic exists alongside science. Patricia, a witch, and Laurence, an engineering genius, are childhood friends. After a rift pulls them apart, the two reconnect in adulthood while living in San Fransisco. Patricia and Lawrence rebuild their friendship, and begin to develop surprising romantic feelings for each other. But as natural disasters caused by rapid climate change wreak havoc on their personal lives and the planet, the witch and the scientist have very different ideas about how to save Earth—and what it means to fall in love during the end of the world.
This post is sponsored by Open Road Media. Thank you for supporting our partners, who make it possible for The Portalist to continue publishing the stories you love.
Featured image: "The Sleeper and the Spindle," by Neil Gaiman