The Greek classics are overflowing with well-loved tropes: epic battles, monsters, supernatural powers, and plucky heroes. Plop those fan favorites into the 21st century and you have a winning combination. Rick Riordan did just that when he released The Lightning Thief, the first book in his series Percy Jackson and The Olympians. The series follows the adventures of Percy Jackson, a seemingly-average preteen who discovers that he's the son of Greek god Poseidon. If you found yourself craving more mythology after finishing The Last Olympian, don't worry. You've got plenty of fantastic options to choose from when it comes to selecting another read inspired by the ancient classics. Read on for 13 books like Percy Jackson we guarantee you won't want to put down.
More Myth-Based Fantasy Adventures Like Percy Jackson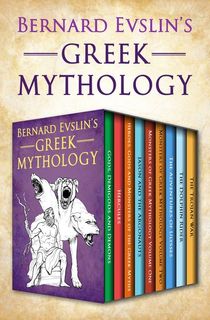 Bernard Evslin's Greek Mythology
Bernard Evslin breathes new life into Greek mythology with his comprehensive retelling of the classics. This volume is jam-packed with nine of his books, including Heroes, Gods and Monsters of the Greek Myths, which was translated into ten different languages and sold more than ten million copies worldwide.
Told in an engaging and accessible style, this anthology is perfect for fans of Percy Jackson who want to delve further into the legendary tales of Hercules, Medusa, minotaurs, and more, but find themselves bogged down by books like The Odyssey. Bernard Evslin's Greek Mythology strikes a perfect balance between instructive and entertaining.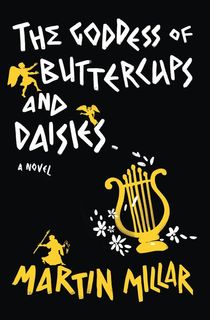 The Goddess of Buttercups and Daisies
Athenian playwright Aristophanes is the protagonist of this book, with the main conflict being the difficulty of staging his play Peace in a warring nation-state. In a parody of his own works, his best efforts dissolve into chaos due to ongoing political debates and the meddling of gods, nymphs, and warriors.
While this book is first and foremost a lighthearted comedy, it also offers political commentary by laying out clear parallels between the ancient past and today regarding the futility of war. This playful imagining of ancient Greece is sure to please, as are its tongue-in-cheek jokes about the fates of various mythological figures.
American Gods
A mainstay of the science fiction and fantasy genre, American Gods follows Shadow, an ex-convict who is released from prison and swept up into a world of gods — or at least, what remains of them. In Gaiman's tale, the gods of each nation are strengthened (and corrupted) by the belief of their followers. Old Scandinavian gods like Odin have withered in modern-day America, while new gods (think technology and media) have grown more powerful than ever. Shadow must find his place and choose a side in what feels like a never-ending war between tradition and modernity.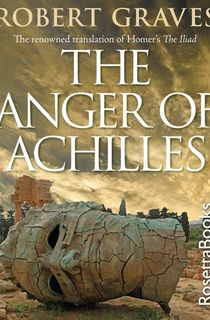 The Anger of Achilles
A stunning yet controversial interpretation of Homer's Iliad, this book chronicles Achilles' participation in the Greek and Trojan War to avenge his slain friend Patroclus, no matter the cost. Translator Robert Graves relied on his expertise in Ancient Greek language and culture to take many liberties in this retelling. His loose translation scandalized some classicists at the time, who criticized Graves' decision to change the epic into prose form and use more accessible language. However, the result is an amusing book that does away with the dryness of more pure translations.
The Anger of Achilles shares Homer's story in the way it was meant to be enjoyed, and allows the epic to come alive for modern-day readers. If you're intrigued by Greek storytelling but think of Homer's work as daunting or intimidating, this book is for you.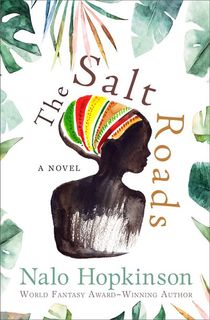 The Salt Roads
This powerful book weaves together elements of magical realism and history to tell a compelling story about women struggling against oppression. The book focuses on three women in various regions and time periods (early nineteenth-century Haiti, late nineteenth-century Paris, and ancient Alexandria) who are connected by the goddess Ezili. While the three mortal women never meet one another, they share the "salt roads" of blood, sweat, and tears that connect them to their African heritage.
Fans of Percy Jackson who are interested in exploring non-Western mythology are sure to enjoy this dive into the world of Afro-Caribbean folklore.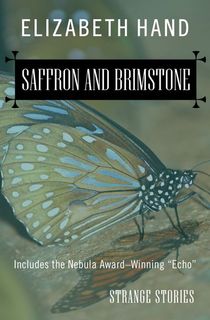 Saffron and Brimstone
Mythology meets modernity in this collection of aptly described "strange stories." Elizabeth Hand weaves together horror, fantasy, and mythological elements to create truly unique stories brimming with melancholy. "Calypso in Berlin" is the most exceptional Greek-inspired tale, featuring a woman who obsessively paints her lover in a nod to Odysseus' 7-year captivity at the hands of the nymph Calypso.
Hand draws on all her creativity to dream up stories that loosely reference classical mythology, but take on a life and direction of their own in recognizable modern contexts. This collection shows the power of Greek myths to inspire and engage, even today.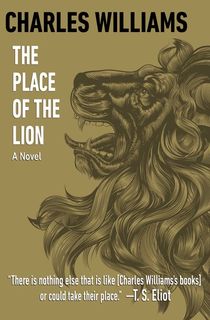 The Place of the Lion
Charles Williams draws on major elements of Plato's philosophy to create this thrilling metaphysical adventure. A small British town is terrorized by otherworldly creatures that represent Platonic ideals. These supernatural archetypes, including the titular lion, are the perfect and ideal forms of the creatures we are familiar with in the physical world.
With its emphasis on imagining a realization of Plato's musings, this book is sure to captivate anyone who is fascinated by Greek philosophers and the study of morality.
The Deep End of the Sea
We've heard all about the heroes of Greek mythology, but what about the villains? Medusa's legacy is that of a monstrous woman with snakes for hair who can turn people to stone with a single glare, but this book flips the narrative and explores the possibility that she's simply misunderstood.
Heather Lyons' interpretation is faithful to the poet Ovid's version of events, in which Medusa was originally a beautiful human woman who was raped by Poseidon and subsequently punished by Athena, who cursed her to live as a monster. The Deep End of the Sea is a refreshingly modern spin on Greek mythology that explores the trauma of sexual assault and the tragedy of victim-blaming. This book will make you root for Medusa as it takes you on her journey of redemption.
The Penelopiad
Margaret Atwood was inspired to write this retelling of the events of The Odyssey from Penelope's point of view. She later said that she was haunted by the imagery of Penelope's 12 hanged maids and the neglected topic of what Penelope was up to during her husband Odysseus' ten-year absence following the Trojan War.
If you're familiar with The Odyssey and found yourself thirsting for more, this novella will satisfy your curiosity. Atwood employs fact and fiction to reimagine Penelope's life and relationship with Odysseus, as well as the double standards she faced as a woman in ancient Greece and her struggle to come to terms with her guilt over the murder of her maids.
Gods Behaving Badly
The Greek gods' curiously human vices are encapsulated in this fun novel that conceives of what 21st century life would be like for immortals. Apparently, the Olympians would live in London and get day jobs: Artemis as a dog-walker, Aphrodite as a phone sex operator, and Dionysus as a DJ. The main conflict is the gods' attempts to stall their powers from waning, with the action bolstered by plenty of raunchy jokes and one-liners.
This book has all the ingenuity of placing gods in a modern context that fans of Percy Jackson are sure to love, with the added bonus of being a hilarious and light-hearted read.
The Song of Achilles
Madeline Miller's story of the love affair between the titular Achilles and his companion, Patroclus, was among the first huge successes on BookTok. The narrative follows the familiar plot of Homer's Iliad, but is much less interested in the Trojan War than ideas about love, glory, and immortality. In much the same way that Percy Jackson feels he must live up to the legacy of his godly father, Achilles feels the pull of both mortality and immortality. In love with a human, but seeking godhood, Achilles must forge his own path and live with the consequences of his decisions.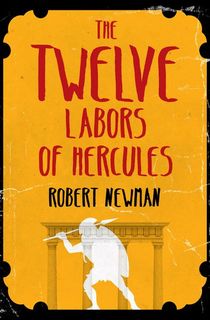 The Twelve Labors of Hercules
Author Robert Newman's version of the mythic Labors is a happier version of the tale for anyone who loves Disney's Hercules. While in the original myth, Hercules performed the near-impossible task as penance for his past crimes, in The Twelve Labors of Hercules, the son of Zeus performs them out of love. In order to marry the woman he loves and free himself from the curse placed upon him by Hera, Hercules faces off against the Nemean lion, the nine-headed hydra, and all sorts of deadly challenges.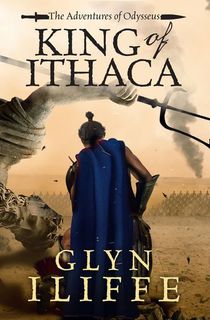 King of Ithaca
Glyn Iliffe's six-book series on the life of Odysseus begins with King of Ithaca, which actually begins when Odysseus is still only a charismatic prince. Sent to Sparta with the most famous heroes of the time, Odysseus is given what seems like an impossible task: Winning the hand of Helen herself. However, Odysseus's lands are not so wealthy as Helen's other suitors. He cannot offer her the same gifts or sense of grandeur as his rivals. Left with nothing but his own wit, Odysseus must find a path forward and secure a future for his people.
This post is sponsored by Open Road Media. Thank you for supporting our partners, who make it possible for The Portalist to continue publishing the stellar stories you love.
Featured photo still from "Percy Jackson & The Olympians: The Lightning Thief" via 20th Century Fox