Spooky season is finally here, which means it's the perfect time to curl up inside a blanket with a flashlight, and read ghost stories way past midnight. But ghostly tales do more than send chills down our spine. The best ones also make us question our past—the secrets we've buried, the memories that still haunt us, and the fears we dare not confront.
The world of the dead is alive with stories of unsolved mysteries and unfinished business. And sometimes a ghost is just that: a voice in the dark, begging to be heard.
For this Halloween, we've rounded up a list of terrifying and thought-provoking ghost books that are guaranteed to keep you up all night. Just make sure to leave a light on...
Under the Whispering Door
T.J. Klune made waves in the speculative fiction community with The House in the Cerulean Sea—a heart-warming book about finding family, love, and community in unexpected places. His latest novel Under The Whispering Door is a queer love story written in the same compassionate and welcoming tone as his previous book.
Wallace is a workaholic, with no time to spare for family, hobbies, or holidays, until he dies of a heart attack and a reaper comes to collect his soul at the funeral. As a ghost, he is taken to Charon's Crossing, a quaint tea-shop owned by a charming man called Hugo.
Slowly, their friendship develops, as Wallace ponders his life decisions and realizes that the afterlife is as good a place to start living as any other. This is a beautiful and cozy book that celebrates life and love from the perspective of the dead.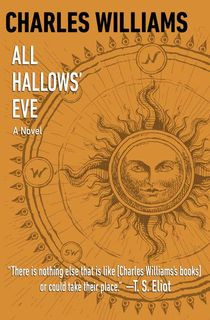 All Hallows' Eve
All Hallows' Eve by Charles Williams is an underrated fantasy classic that was first published in 1945. Along with C.S. Lewis and J.R.R. Tolkien, Williams was a member of the Oxford literary group called "The Inklings." Like Lewis, much of his supernatural world is touched with spiritual and theological concerns.
All Hallows' Eve follows Lester Furnival through an eerie London underworld. She gradually remembers that she died in a plane crash, along with her friend Evelyn. Meanwhile, evil magician Simon Leclerc has sacrificed his own child to take over the world.
With a cast of unusual and well-developed characters, the poignant story delves into the opposing forces of good and evil, against a wartime London backdrop.
House of Leaves
If you're looking for something unconventional, The House of Leaves by Mark Z. Danielewski is the perfect spooky treat. The main plot revolves around a family that moves into a home in Ash Tree Lane. There, they discover a mysterious hallway and realize that the house is in fact, bigger on the inside.

Perhaps one of the best takes on the haunted house genre, the book is uniquely packaged, with copious footnotes, weird formatting, scribbles, codes and photographs. Incredibly complex at times, The House of Leaves is a puzzle that the reader is invited to solve.
Published in 2000, the book has acquired quite a cult following, with lengthy discussions and speculations in online forums.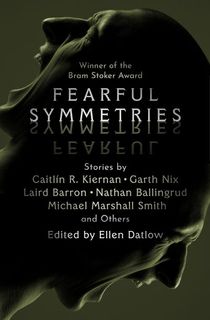 Fearful Symmetries
Ellen Datlow has edited several acclaimed horror anthologies, including Fearful Symmetries.
Featuring twenty short stories from stalwarts like Garth Nix and Terry Dowling, along with new and upcoming writers, this is a well-balanced collection of dark and spooky tales that won the 2014 Shirley Jackson Award for Best Edited Anthology.
With monsters and other oddities rendered in gorgeous prose, the macabre stories in this collection are sure to appeal to seasoned fans of horror as well as newbies.
RELATED: Scary-Good Fantasy Horror Books
The Haunting of Hill House
A classic that has now been adapted into a Netflix series, The Haunting of Hill House by Shirley Jackson is a terrifying tale that probes deep into the psyche of its four main characters.
Dr. John Montague is determined to prove the existence of the supernatural, and rents the titular mansion for a summer. Joining him is Eleanor, who has spent years caring for her disabled mother; the artist Theodora; and young Luke, heir to the Hill House property.
Soon, supernatural goings-on force the characters to confront their secrets and memories of the past.
RELATED: 8 Underappreciated and Unsettling Horror Books by Women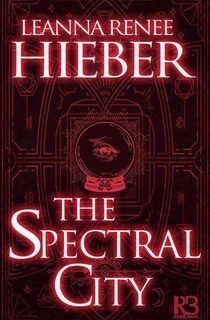 The Spectral City
If you love historical fiction with a dash of paranormal, The Spectral City by Leanna Renee Hieber is sure to be up your alley.
Set in New York City in 1899, this gaslamp fantasy explores the life of 19-year-old Eve Whitby, a gifted medium who is often called upon to aid the police in solving spooky crimes. Packed with adventure, mystery, and suspense, The Spectral City is a thrilling start to a supernatural series featuring some dashing characters and wayward ghosts.
Anya's Ghost
Anya's Ghost is an evocatively-illustrated graphic novel by cartoonist Vera Brosgol that tells the coming-of-age story of Anya, a Russian girl who feels like a fish out of water at her New England school.
As such, Anya often skips class and goes wandering in the nearby woods. When she falls into a dry well, she discovers a skeleton, and awakens the ghost of young Emily, who had died there over 90 years ago.
Emily and Anya soon become the best of friends and help each other out. But gradually Emily's behavior becomes more toxic and controlling, as Anya learns the secrets of her dark past.
Anya's Ghost is a beautiful and relatable portrayal of teenage angst and the complexities of female friendships.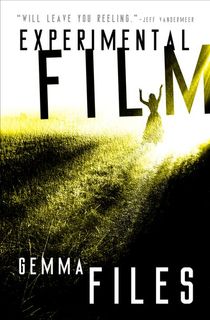 Experimental Film
Film history teacher Lois Cairns has lost her job and her son has been diagnosed with autism. With her life spiraling out of control, she attends a screening where she is struck by a piece of film footage that sets her on the trail of one Mrs. A. Macalla Whitcomb, an obscure 20th century filmmaker.
The more she investigates, the more baffling the case gets, pulling Lois deeper into the mystery even as her health deteriorates.
This is a Shirley Jackson Award-winning story about ghosts, film history, and folklore.
Mexican Gothic
Mexican Gothic is a deliciously dark novel that injects much-needed diversity into the Gothic horror genre.
The story begins with Noemí Taboada visiting her cousin Catalina at her countryside mansion, "High Place." Catalina claims that her husband Virgil Doyle is trying to poison her, prompting Noemí to investigate.
Under the guise of a Gothic horror novel, Garcia insightfully probes into the issues of racism, colonialism, class exploitation, and misogyny in this memorable tale.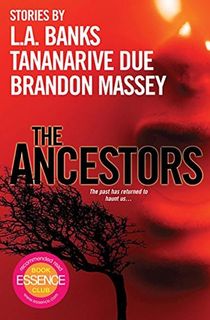 The Ancestors
The Ancestors is a collection of three short stories by talented Black writers, all centered around the theme of ancestry. With a bone-chilling blend of horror and dark fantasy, each story reads like a mini-thriller with engaging plot twists.
"Ev'ry Shut Eye Ain't Sleep" by L.A. Banks features demons and time travel, while "The Patriarch" by Brandon Massey tells the eerie story of a person visiting his ancestral home with his girlfriend in order to confront his past, before taking the relationship to the next level.
And finally, Tananarive Due's tale "Ghost Summer" is a moving and riveting story of a 12-year-old boy who can see ghosts.
This post is sponsored by Open Road Media. Thank you for supporting our partners, who make it possible for The Portalist to celebrate the sci-fi and fantasy stories you love.
Featured photo: Florian Lidin / Unsplash