When Artemis Fowl by Eoin Colfer arrived on bookshelves in 2001, it became an instant bestseller and nearly twenty years later remains a beloved classic.
A feature film adaptation of the fantasy is set to hit theaters May 29th, 2020, although it's very possible Disney could delay the release due to coronavirus. In the meantime, these nine enchanting books like Artemis Fowl will captivate you while you wait for the film.
When the novel was first released, this tale of a genius criminal prodigy suddenly swept up in a world of fairies, trolls, centaurs, and all manner of magical creatures proved a head-spinning adventure with enough charm to keep readers of all ages intrigued.
Whether you're searching out a new read for your own adolescent Artemis Fowl fan or, like me, you're a no-longer-young adult who nonetheless has a soft spot for adolescent adventure, there are plenty of great books and series to discover. Here are a few of our favorites.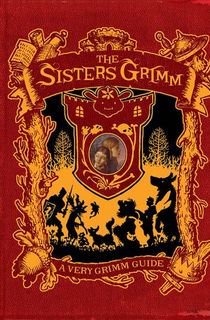 A Very Grimm Guide
Michael Buckley's delightfully deep dive into all things fairy-tale, The Sisters Grimm series, has been entertaining readers of all ages since it debuted in 2005.
When Sabrina and Daphne were taken from foster care and handed to Relda, the grandmother they didn't even know they had, the girls had no idea what to expect.
They certainly didn't anticipate learning they were descendants of the Brothers Grimm and charged with keeping a long-secret enclave of fairy tale characters safe. A Very Grimm Guide is a perfect introduction to this beloved series – or a great way to refresh your memory before a re-read.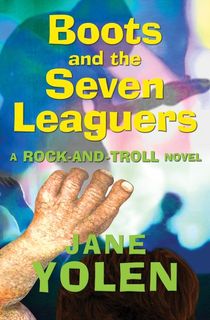 Boots and the Seven Leaguers
Gog was just trying to score an opportunity to see his favorite band, Boots and the Seven Leaguers, play.
When he and his best friend Pook managed to convince the band they were roadies, they thought they had it made. Unfortunately, when Gog's little brother Magog is kidnapped, the rock-and-roll loving troll is left with no other choice but to take off into the dangerous New Forest – and encounter all the terrifying surprises waiting inside – to find Magog.
This contemporary rock-and-roll fairy tale is a laugh-out-loud adventure from start to finish.
RELATED: 10 Must-Read Jane Yolen Books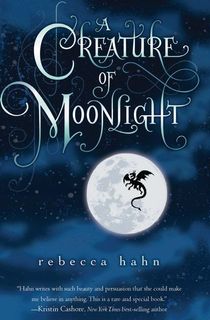 A Creature of Moonlight
This coming-of-age fantasy centers around Marni, a 16-year-old girl living in a hut at the edge of a magic forest ruled by powerful dragon. She spends her days growing flowers with her grandfather.
Her grandfather was once king, but when his daughter returned from the forest pregnant with the child of a dragon, she was eventually murdered and Gramps fled to a life of exile with his granddaughter. But now, Marni is coming of age, and the Dragon's forest is encroaching into the nearby villages.
When her grandfather dies, Marni is thrust into life in the palace, while simultaneously feeling the call of the forest of her birth.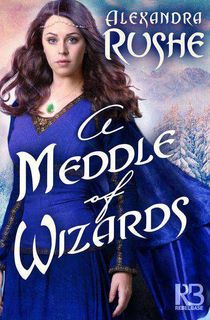 A Meddle of Wizards
Raine Stewart has spent her young life in Alabama battling a mysterious chronic illness. When a man in a cloak steps from her mirror, she chalks it up as a hallucination brought on by her sickness.
But then, the stranger whisks her away to a fantastical world of monsters and wizards and nightmarish danger. Aided by a band of misfits – a warrior, a wizard, a giant, and a troll sorceress – Raine discovers power of her own and sets out on a journey that will change her life forever.
The Fowl Twins
Like their older brother Artemis, the Fowl Twins – Myles and Beckett – have a penchant for finding trouble in virtually any situation.
The boys couldn't be more different. Myles is a genius like Artemis and a meticulous planner. Beckett is a devil-may-care thrill seeker.
When they find themselves embroiled in a plot involving a gregarious troll, a dangerous nobleman, and a fairy-in-training, the twins will have to work together if they are to have any chance of survival.
Ghost Squad
Lucely Luna has grown up in a wonderful house. The large willow tree in her backyard is filled with the spirits of her Dominican ancestors in the form of fireflies – at least when they aren't taking human form.
When she learns her father is on the verge of losing their house, she springs into action to save the spirits she loves so much. But when a magical spell goes awry, a host of malevolent forces are released on Lucely's unsuspecting town. Now, it's up to her and her friends to set things right.
RELATED: Fantasy Books for Teens
The Last Kids on Earth
With the debut of The Last Kids on Earth as a Netflix Original series, there's no better time to dive into this apocalyptic bestseller.
When the monster apocalypse hit, 13-year-old Jack Sullivan did the sensible thing: he retreated to his treehouse, armed himself to the teeth, and loaded up with a scavenged supply of Mountain Dew and snacks.
This apocalypse, however, is not a solo mission. So, Jack gathers his friends and puts together a plan to take back the world – or at least his hometown.
Percy Jackson and the Olympians
It's not every day you discover that the dad you never knew is actually a Greek god, and your mom is about to ship you to a camp for demigods in the middle of Long Island. But after Percy Jackson's algebra teacher transformed into a monster and tried to kill him, that's precisely what happened.
Now, Percy and his cadre of friends find themselves in the middle of an ancient mystery. Their quest will take them across the US in search of the gates of the Underworld, to head off an impending war between the gods.
The Alchemyst
As summer begins, twins Josh and Sophie take on summer jobs across the street from one another – Josh in a coffee shop, Sophie in a small bookshop owned by Nic and Perry Fleming.
You can imagine their surprise when a magical golem storms the bookstore and makes off with Perry and an old book. The twins soon discover that Nic is actually the immortal alchemist Nicholas Flamel, Perry is his wife, and that the old book is a magical tome with enough power to end the world if it falls into the wrong hands.
Now, the twins join Nic in a race against time to save not only Perry, but quite possibly the world.
This post is sponsored by Open Road Media. Thank you for supporting our partners, who make it possible for The Portalist to celebrate the sci-fi and fantasy stories you love.
Featured still from "Artemis Fowl" via Disney