Each year, the Science Fiction and Fantasy Writers of America (SFWA) hand out their Grand Master Awards alongside the Nebulas. Renamed the Damon Knight Memorial Grand Master Award in 2002, after the passing of the SFWA's founder, the award "recognizes lifetime achievement in science fiction and/or fantasy."
Rather than an award for a specific work, the Grand Master Award is reserved for those who have made a lasting and lifelong contribution to the genre, and the winners include some of the greatest practitioners of the form over the nearly half-century that the award has been presented.
Here are 15 books by Grand Masters past and present that you should definitely read, if you haven't already.
RELATED: 50 of the Best Fantasy Books Ever
Clifford D. Simak, 1977 Grand Master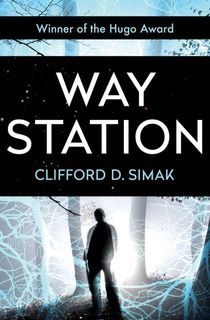 Way Station
"To read science fiction is to read Simak," fellow Grand Master Robert Heinlein once said of Simak, the third recipient of the honor.
This Hugo Award-winning novel of an ageless Wisconsin hermit – the last remnant of the American Civil War – who operates a way station for passing aliens, touches on many of Clifford Simak's recurring themes and offers an ideal portal into his work.
Fritz Leiber, 1981 Grand Master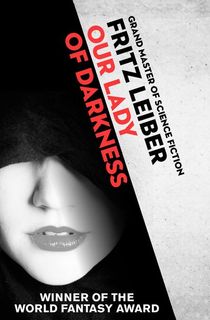 Our Lady of Darkness
Released in 1977, just a few years before Leiber won the Grand Master Award, Our Lady of Darkness was honored with a World Fantasy Award when it came out, and has become one of the author's most esteemed works.
Equal parts weird mystery and a love letter to Leiber's San Francisco, Our Lady of Darkness is one of the rare great novels in the canon of weird fiction and cosmic horror.
Andre Norton, 1984 Grand Master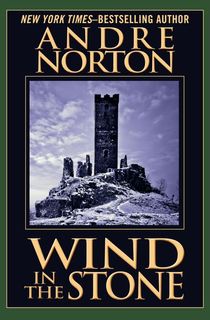 Wind in the Stone
One of the most celebrated fantasists of the modern age, Andre Norton is not only an SFWA Grand Master but also the recipient of a World Fantasy Lifetime Achievement award, not to mention that the Andre Norton Award for Middle Grade and Young Adult Ficion is obviously named for her.
In one of her most memorable tales, a young woman must battle her own brother, who has become the apprentice of an evil sorcerer in this "stunningly vivid" fantasy (Starlog).
RELATED: The Essential Fantasy Subgenres Every Fantasy Lover Should Explore
Arthur C. Clarke, 1986 Grand Master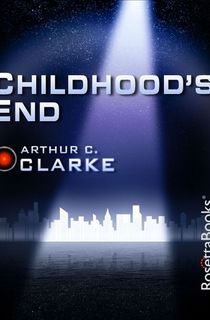 Childhood's End
Arthur C. Clarke was responsible for plenty of towering classics of the genre, including 2001: A Space Odyssey, for which he won an Academy Award. He was also knighted and nominated for the Nobel Peace Prize.
This 1953 novel about an unlikely alien invasion has been adapted into a 2015 mini-series on the Syfy channel, and inspired the title of a song by Pink Floyd.
Isaac Asimov, 1987 Grand Master
I, Robot
Originally published as stand-alone tales throughout the 1940s, the stories that make up I, Robot are some of Issac Asimov's most famous, containing one of his most enduring creations – the Three Laws of Robotics.
Along with fellow Grand Masters Arthur C. Clarke and Robert Heinlein, who won the inaugural award in 1975, Asimov was considered one of the "Big Three" of science fiction for many years, and this is one of his best-known and best-loved works.
RELATED: 13 Classic Science Fiction Books Everyone Should Read
Poul Anderson, 1998 Grand Master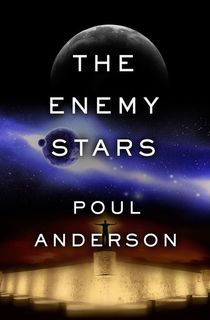 The Enemy Stars
Nominated for a Hugo Award when it was first released in 1959 – Anderson won seven others – this novel from the acclaimed author tells an enduring tale of deep-space exploration and the price that we pay for progress from the golden age of science fiction.
Philip Jose Farmer, 2001 Grand Master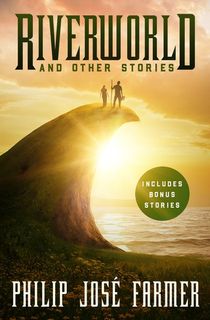 Riverworld and Other Stories
One of celebrated author Philip Jose Farmer's most enduring creations is Riverworld, from the novelette of the same name, an artificial "Super Earth" where individuals from throughout humanity's past are resurrected and live side-by-side.
Originally appearing in the Hugo Award-winning novel To Your Scattered Bodies Go from 1971, this setting recurred in many of Farmer's best-known works, including several of the stories in this unforgettable collection.
Ursula K. Le Guin, 2003 Grand Master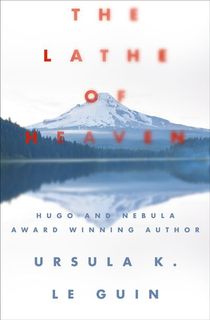 The Lathe of Heaven
In this novel by multiple Hugo and Nebula Award-winning author Ursula K. Le Guin, one man's dreams have the power to change the world – literally. In fact, his dreams might be the only thing keeping the world together.
But as an ambitious therapist tries to help him use his power to improve reality, things take on increasingly desperate – and seldom beneficial – turns, in what the New York Times calls, "a rare and powerful synthesis of poetry and science, reason and emotion."
Robert Silverberg, 2004 Grand Master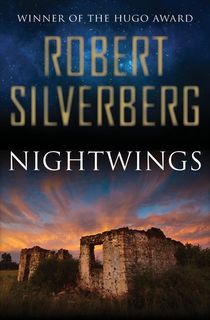 Nightwings
Set on a far-future earth where the oceans have risen and society has crumbled, a world beset at all times by the threat of invasion from the stars, this Hugo Award-winning novel from the prolific and celebrated Grand Master Robert Silverberg tells the story of earth's possible destruction – and what might be its last hope.
Harlan Ellison, 2006 Grand Master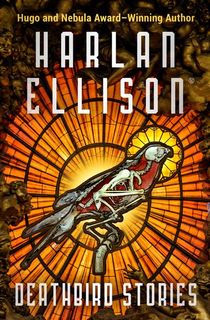 Deathbird Stories
An author whose personality was as renowned as his writing, Harlan Ellison left a larger-than-life imprint on the world of science fiction.
One of his most acclaimed collections was Deathbird Stories, which the New York Times calls "fantasy at its most bizarre and unsettling" and which contains several of Ellison's most famous short stories, including two Hugo Award-winners and the Edgar Award-winning "The Whimper of Whipped Dogs."
Harry Harrison, 2009 Grand Master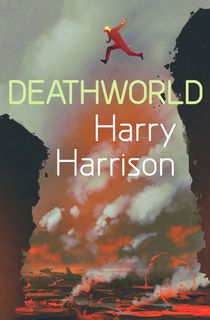 Deathworld
Creator of the pulp sci-fi hero known as the Stainless Steel Rat, and the author of the novel that was the basis for Soylent Green, Harry Harrison didn't achieve Grand Master status until 2009.
By that time, he had written countless classic science fiction novels, including his first, 1960's Deathworld, which chronicles the struggle to survive on an extremely hostile planet.
Joe Haldeman, 2010 Grand Master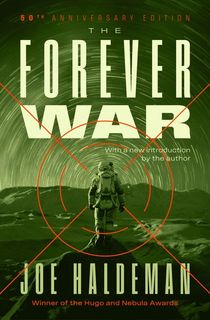 The Forever War
First published in 1974, Joe Haldeman's most famous novel was inspired by his own experiences in Vietnam – and his struggles to readjust to civilian life after he was wounded in combat.
Fellow Grand Master William Gibson called it the "best science fiction war novel ever written" and "as fine and woundingly genuine a war story as any I've read."
Samuel R. Delany, 2014 Grand Master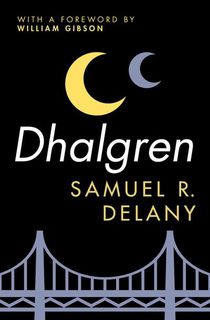 Dhalgren
A pioneer in science fiction whose takes on mythology, sexuality, memory, and language reshaped the genre, Samuel R. Delany was finally honored with the Grand Master Award in 2014.
Dhalgren has been called his "masterpiece," a weirdly-shifting science fiction novel about a town coming undone that raises hard questions about identity and offers few easy answers.
Jane Yolen, 2017 Grand Master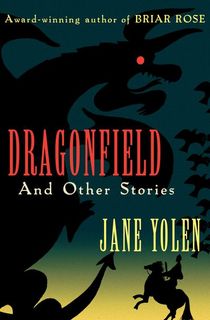 Dragonfield
Jane Yolen has the unique distinction of being one of the few Grand Masters whose work occupies books for children as often as not.
That doesn't mean that Yolen's tales are simplistic or modest, however, as readers will find out in the twenty-seven magical stories contained in this World Fantasy Award-nominated collection.
Nalo Hopkinson, 2021 Grand Master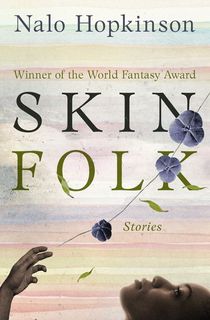 Skin Folk
In this World Fantasy Award-winning collection, the latest Grand Master, Nalo Hopkinson, shows why she was chosen for the honor.
These fifteen stunning tales range from Caribbean folklore, to thoughtful science fiction, to spine-tingling horror and far, far beyond.
RELATED: 7 Electrifying Nalo Hopkinson Books
This post is sponsored by Open Road Media. Thank you for supporting our partners, who make it possible for The Portalist to celebrate the sci-fi and fantasy stories you love.