Since the first World Fantasy Convention was held in Providence, Rhode Island in 1975, the World Fantasy Awards have been recognized as among the most important awards in the genre.
Past winners of the World Fantasy Award include Richard Matheson, Fritz Leiber, Michael Moorcock, Gene Wolfe, Dan Simmons, Ursula K. Le Guin, Nnedi Okorafor, China Miéville, Haruki Murakami, Sofia Samatar, Neil Gaiman, and many others. Attendees of the World Fantasy Convention are able to vote for works to be nominated, with a panel of judges holding the power to add additional nominees and to decide the ultimate winner.
In 2014 and 2015, prominent authors — including past World Fantasy Award-winners like Okorafor, Miéville, and Samatar — spoke up over the decision to depict notorious racist H. P. Lovecraft in the World Fantasy Awards statue. A petition started by author Daniel José Older asked that the Lovecraft bust be replaced by an award commemorating Black sci-fi and fantasy author Octavia Butler garnered over 2,500 signatures.
Beginning in 2016, the Lovecraft bust was replaced with a statue by artist Vincent Villafranca (featured in the header), depicting a tree in front of a gold disc, designed to represent the full moon.
These nine books have won the prestigious award, from novels to short story collections and beyond, and deserve a spot on your shelf.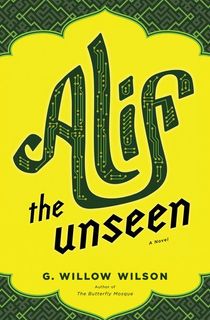 Alif the Unseen
The writer who created the new Ms. Marvel, Kamala Khan, for Marvel Comics, G. Willow Wilson also won the World Fantasy Award in 2013 for Alif the Unseen.
Set during the Arab Spring, the novel follows Alif, an Arab-Indian hacker who is being pursued by the "Hand of God," the head of state security, when he stumbles upon the secret book of the jinn, which he believes holds the power to a new age of A.I.
RELATED: 10 Books About the Robot Revolution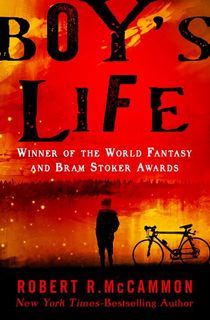 Boy's Life
Robert McCammon's most famous novel won the World Fantasy Award and the Bram Stoker Award in 1992. The tiny town of Zephyr, Alabama is a magical place. At least, it is to young Cory Mackenson, who has spent his life there.
But when Cory and his father encounter a mysterious murder, they realize evil has come to Zephyr.
Cory finds that growing up is a greater adventure than he imagined in this novel that is "every bit [the] equal" of the "childhood-elegies of King and Bradbury" (Kirkus Reviews).
RELATED: 9 Scary-Good Fantasy Horror Books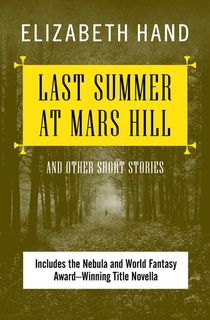 Last Summer at Mars Hill
In 1995, Elizabeth Hand's novella "Last Summer at Mars Hill," about a world-changing summer at a New England artists' colony, won the World Fantasy Award for Best Novella.
Hand has actually won this category three times out of eight nominations, more than any other author. "Last Summer at Mars Hill" also won the Nebula Award, and joins several other stories by Hand — including the World Fantasy Award nominee "The Erl-King" — in this unforgettable volume.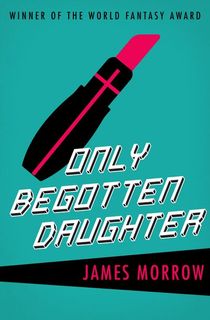 There Once Lived a Woman Who Tried to Kill Her Neighbor's Baby: Scary Fairy Tales
This collection of strange, eerie, haunting, and lyrical new fairy tales from Russia won the World Fantasy Award and was a nominee for the Shirley Jackson Award, not to mention a New York Times bestseller and one of New York magazine's 10 Best Books of the Year.
Written with incomparable style by the author of the award-winning memoir, The Girl from the Metropol Hotel, this odd collection of uncanny tales is an experience like no other.
RELATED: 12 Enchanting Fairy Tales for Adults
She Walks in Shadows
In 2016, the same year that the World Fantasy Award changed its statuette from the bust of H. P. Lovecraft, editors Silvia Moreno-Garcia and Paula R. Stiles won the Best Anthology award for this collection of Lovecraftian tales by women authors from around the world.
Contributors include Nadia Bulkin, Premee Mohamed, Angela Slatter, Gemma Files, Selena Chambers, Molly Tanzer, and many more.
RELATED: Underappreciated and Unsettling Horror Books by Women
The Dream-Quest of Vellitt Boe
Taking one of Lovecraft's longest (and most obscure) works as its jumping-off point, this strange story by frequent World Fantasy Award-nominee Kij Johnson won for best novella in 2016.
It was also named one of NPR's Best Books of the Year and was a finalist for the Hugo, Nebula, John W. Campbell, and Locus Awards.
When one of Professor Vellitt Boe's best students elopes with a dreamer from the waking world, the teacher from the prestigious Ulthar Women's College must go on a weird and daunting quest to retrieve her pupil in this tale that spins Lovecraftian tropes in fascinating new ways.
RELATED: Weird Fiction That Takes You on a Ride Through the Strange and Unusual
The Changeling
"By turns enchanting, infuriating, horrifying, and heartbreaking, The Changeling is never less than completely engaging."
That's what NPR said about this "strange and wonderful" (The New York Times) book by Victor LaValle, which won the American Book Award, as well as the Locus, British Fantasy, and World Fantasy Awards.
It was also named one of the best horror books of the decade by Paste magazine.
Passing Strange
Winner of the World Fantasy Award and a Nebula Award finalist, this tale of love, longing, and magic in an alternate 1940s San Francisco follows six women who find their lives intertwining in a city unlike any other – one where magic, art, and science intersect.
Inspired by the pulps, film noir, and screwball comedies, author Ann Leckie called this unlikely novella of tangled lives, "A slice of history, filled with memorable characters, topped by fabulous writing."
This post is sponsored by Open Road Media. Thank you for supporting our partners, who make it possible for The Portalist to celebrate the sci-fi and fantasy stories you love.
Featured photo: Wikimedia Commons