Brown Girl in the Ring and The Salt Roads author Nalo Hopkinson has been named the 37th Damon Knight Grand Master by the Science Fiction and Fantasy Writers of America, Inc. (SFWA). She is the youngest recipient of the honor to date, and the first Caribbean author named a SFWA Grand Master.
The prestigious award celebrates "lifetime achievement in science fiction and/or fantasy," and commemorates Hopkinson's status as a remarkable and influential writer within the genre.
Previously, the title of Grand Master has been awarded to authors such as Ursula K. Le Guin, Ray Bradbury, and Joe Haldeman.
Watch the SFWA's announcement video commemorating Hopkinson's achievements below.
Hopkinson's speculative fiction draws on themes from Western classics, fairy and folk tales, and Afro-Carribean stories. Her work explores themes of feminism, race, class, and sexuality, through rich detail and vibrant imagery.
Related: 9 Afrofuturism Books That Explore the Past, Present, and Future
Hopkinson's first novel, Brown Girl in the Ring, was published in 1998. The book was a highly acclaimed success, and earned a John W. Campbell Award for Best New Writer, a Locus Award for Best First Novel, and won the year's Warner Aspect First Novel Contest.
Hopkinson's other moving works include The New Moon's Arms and Sister Mine, and enchanting collections of short fiction such as Report from Planet Midnight and Falling in Love with Hominids.
Related: Black Science Fiction and Fantasy Authors You Need to Read
Hopkinson has also made countless contributions to science fiction and fantasy, not just through her novels and short fiction, but also an editor and teacher. She has amassed an impressive array of accolades including an Andre Norton Award, a British Fantasy Award, an Aurora Award, a Gaylactic Spectrum Award, and a Sunburst Award.
Now, the title Damon Knight Grand Master has been added to Nalo Hopkinson's lengthy list of achievements.
The honor will be presented to Hopkinson at the 56th Annual Nebula Conference and Awards Ceremony, which is scheduled to be held remotely in June of 2021.
Explore Nalo Hopkinson's riveting work below!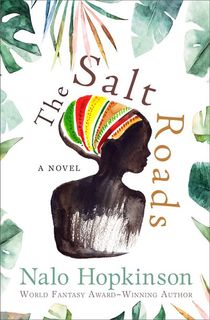 The Salt Roads
Incorporating elements of fantasy and folk stories, while also threading in the history of women and slavery, Hopkinson creates a "sexy, disturbing, touching, wildly comic ... tour de force" (Kirkus Reviews, starred review).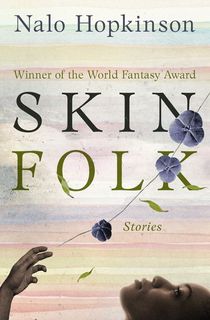 Skin Folk
The collection of short fiction beautifully "combines a richly textured multicultural background with incisive storytelling" (Library Journal).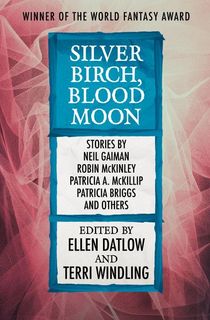 Silver Birch, Blood Moon
Winner of the World Fantasy Award: New twists on classic fairy tales from Neil Gaiman, Nalo Hopkinson, Robin McKinley, Caitlín R. Kiernan, and more.
[via Tor.com]
This post is sponsored by Open Road Media. Thank you for supporting our partners, who make it possible for The Portalist to celebrate the sci-fi and fantasy stories you love.
Featured photo: Wikimedia Commons, CC BY 4.0