Much like the stories that comprise it, weird fiction can be a difficult thing to pin down. It doesn't fit into any one literary box – there are elements of horror, bits of sci-fi, and a tinge of fantasy, all hanging from a backbone of speculative fiction. What holds it all together is a creeping sense of dread and a fascination with some dark unknown where the laws that govern reality as we know it cease to matter.
The genre found its footing in a 1920s pulp magazine, the aptly named Weird Tales, and climbed the pop culture ranks on the backs of writers like Arthur Machen, Algernon Blackwood, and H.P. Lovecraft. But it can be traced back to the later nineteenth century fiction of Robert W. Chambers, and more crucially to the varied work of Edgar Allan Poe.
Since the days of Weird Tales, a number of visionary authors have expanded and evolved the concept of what weird fiction can be, from the New Wave efforts of Harlan Ellison to the New Weird works of China Miéville. Here are few of our favorite works of weird fiction, from foundational classics to more recent descents into the strange.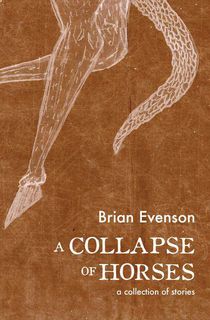 A Collapse of Horses
Alongside contemporaries like Thomas Ligotti and Laird Barron, Brian Evenson has carved a deeply unsettling niche on a spectrum somewhere between genre and literary horror.
Whether a story of two cowboys – one of whom may not be what he appears – riding in search of a cabin, or a group of men trapped underground struggling for air, there is a shifting edge of surreal uncertainty in A Collapse of Horses that is the hallmark of great weird fiction.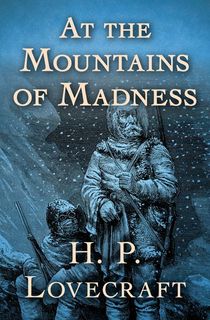 At the Mountains of Madness
This tale of a doomed Antarctic expedition is a seminal piece of H.P. Lovecraft's Cthulhu Mythos and one of his most well-known works.
It centers Dr. William Dyer of Miskatonic University as he recounts what actually occurred on an earlier Antarctic expedition – his encounter with the Elder Things, a bizarre ancient city, and the deadly Shoggoth – all in the hopes of deterring a new group of explorers. It is one of the most influential stories in modern horror.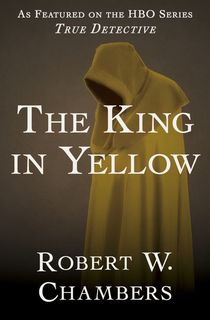 The King in Yellow
The first season of HBO's True Detective vaulted the The King inYellow back into prominence and introduced a new generation to one of the foundational works of weird fiction.
These tales of a deadly chamber in Washington Square Park, of a mysterious liquid that can turn anything to stone, and a man driven mad by otherworldly organ music, are held together by the titular play – a haunting narrative that drives any who dare to read it to madness.
The play whispers of lost Carcosa, a sky filled with black stars, and a mysterious King in Yellow. In many ways, The King in Yellow is the genesis of weird fiction as we know it and not to be missed.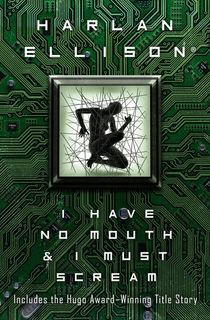 I Have No Mouth & I Must Scream
Harlan Ellison is a true titan of speculative fiction. From his time on the writing staff of the original Star Trek to his visionary fiction and insightful criticism, Ellison carved out a place as one of the most influential voices in sci-fi's New Wave.
This collection, built around the Hugo Award-winning title story, is some of Ellison's best work and an ideal introduction to one of the grand masters of science fiction.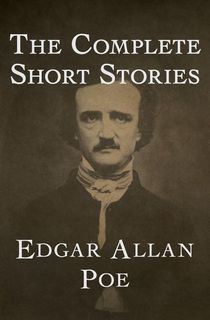 The Complete Short Stories
Edgar Allan Poe is one of the most influential writers in American history. While he is chiefly known for his contribution to the mystery and horror genres, Poe was also, in many ways, the grandfather of weird fiction.
In works like "The Fall of the House of Usher", "The Raven," and "The Masque of the Red Death", Poe blazed a trail that would eventually be followed by a host of other literary explorers, from Lovecraft and Ellison to Mieville and VanderMeer. If you want to understand the foundation of weird fiction, Poe is where you start.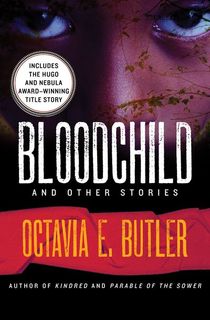 Bloodchild
This collection of short stories from Octavia Butler is a true testament to her visionary range. The title story centers around human children on a distant planet who spend their lives preparing to be impregnated by alien hosts.
One story centers around a post-apocalyptic world where humans have lost the ability to speak. Another follows a woman trying to convince humanity that they can prosper alongside the alien species that has taken refuge in the Earth's deserts. These stories examine fear and violence, gender and pain, in a way that is at once deeply human and unabashedly strange.
Annihilation
Along with contemporaries like China Miéville, Jeff VanderMeer has been at the forefront of the New Weird movement – arguably the latest evolution of the weird fiction genre. While its hard to go wrong with anything VanderMeer has written (or any of the several anthologies he co-edits with his wife, Ann), his Southern Reach Trilogy is possibly his best work.
The award-winning first novel in the trilogy, Annihilation, introduces the readers to Area X – a bizarre wilderness that has been closed off to the public for decades. The unnamed narrator's team enters Area X to discover what happened to the previous expedition, setting off a chain of events that could change life as we know it.
RELATED: 14 Heart-Pounding Books Like Jeff VanderMeer's Annihilation
The Ballad of Black Tom
Regardless of his unquestioned influence, there was a virulent strain of racism, xenophobia, and bigotry that not only underlined the H.P. Lovecraft, but at times actively defined it.
With The Ballad of Black Tom, Victor LaValle joins a chorus of writers reinterpreting Lovecraft's works from more diverse perspectives. Here, we follow a Black street musician named Tommy through the events leading up to, and including, Lovecraft's "The Horror at Red Hook."
RELATED: Black Science Fiction and Fantasy Authors You Need to Read
Lovecraft Country
In Lovecraft Country, Matt Ruff takes a sweeping, time-bending look at the effects of racism and the Jim Crow era through the prism of Lovecraftian cosmic horror.
The story centers around Atticus Turner, a 22-year-old Army vet who leaves his native Chicago in search of his missing father in 1954. Alongside his uncle George and friend Letitia, Atticus is soon swept up in a deadly, otherworldly conspiracy with world-ending implications.
Perdido Street Station
There are few writers more difficult to pin down stylistically than China Miéville. The first time you delve into one of his conjured worlds is not something you can easily forget. His work is an often heady mix of sci-fi, fantasy, speculative fiction, and hints of horror. There's a note of literary fiction coursing along the backbone, and a deeply weird undercurrent toppling tropes and upending your expectations.
You can't go wrong with any of Miéville's novels, but Perdido Street Station is arguably the best. Set against the backdrop of a grimy industrial city built inside the bones of an ancient beast, Perdido Street Station explores where magic and technology co-exist in a dangerous give-and-take.
When a scientist stumbles onto a dangerous creature with catastrophic potential, he finds himself in a race against time to save the world. It's a Dickensian steampunk fever dream that is probably unlike anything you've read before.
The Twisted Ones
Drawing inspiration from Arthur Machen's short story "The White People", The Twisted Ones centers around a woman named Mouse who takes on the task of clearing out her deceased grandmother's home in rural North Carolina.
When she stumbles onto her step-grandfather's journal, she discovers nonsensical ramblings about the dangers lurking in the woods and otherworldly horrors too bizarre to be real. Or so she tells herself, until those horrors begin to make themselves known...
This post is sponsored by Open Road Media. Thank you for supporting our partners, who make it possible for The Portalist to celebrate the sci-fi and fantasy stories you love.