The 37th SFWA Damon Knight Grand Master, Nalo Hopkinson's writing is both timeless and timely.
Acclaimed for her daring voice, Hopkinson infuses her style with myriad influences – from Jamaican folktales, to Victorian poets, to Charles Saunders.
Her mystical stories are wholly original, unveiling unsettling worlds, and her vivid prose raises questions of what power, sex, and freedom mean to women of Color.
Electrifying, imaginative, and at times a little disturbing, if you like Octavia Butler or Ursula K. Le Guin, you'll love Hopkinson's books.
Start with this list of seven stellar Nalo Hopkinson books, to immerse yourself in the Grand Master's imagination.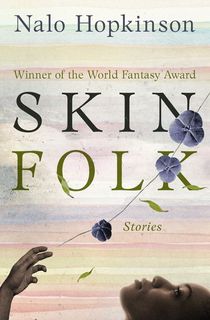 Skin Folk
A short story collection is the perfect introduction to an author, if you want to witness her breadth of style. New Hopkinson readers should definitely start with Skin Folk, a collection of previously published and new speculative fiction.
A standout short story in this collection is "Fisherman." K.C., a young Black fisherman, spends his days hunting mutant fish. At night he plucks up the courage to become a client to a sex worker, like the other fishermen.
As the narrative unfolds, readers understand that K.C. is a trans man wrestling with his place in his communities, as well as his own skin.
Widely anthologized, "Fisherman" offers a grounded yet hopeful trans narrative that gives K.C. dignity and affection.
It's one of many stories in this collection where Hopkinson questions what a "normal" body is, her speculative worlds belying the patriarchal, colonized continents of the Earth we inhabit.
Combining Caribbean and Anglo-English dialects, Hopkinson expands our notions of possibility through the words on the page.
RELATED: Afrofuturism Books That Explore the Past, Present, and Future
Brown Girl in the Ring
Brown Girl in the Ring marked Hopkinson as a force of nature when it was published in 1998. It earned her a John W. Campbell Award for Best New Writer, a Locus Award for Best First Novel, and it won the year's Warner Aspect First Novel Contest.
The story is set in downtown dystopian Toronto. The privileged and powerful abandoned the city, leaving families to fend for themselves.
Ti-Jeanne, the story's protagonist, has just given birth to a baby boy in this violent city. She has no help from the baby's father, Tony, who suffers from addiction and has fallen into the company of Rudy Sheldon, Toronto's criminal mastermind.
Ti-Jeanne moves in with her grandmother, Gros-Jeanne, an apothecary who teaches Ti-Jeanne the importance of her roots and spiritual medicine. While Ti-Jeanne initially scoffs at Gros-Jeanne's magical rituals, they ultimately save her life.
This novel sets the stage for themes running through Hopkinson's canon – particularly women of Color feminism, reconnecting to spiritual roots, and the different faces of freedom.
It shows the struggles single mothers face in society, while providing their experiences as a source of strength and creativity. So beloved is this book, movie director Sharon Lewis wrote a prequel of this story for film, released in 2017.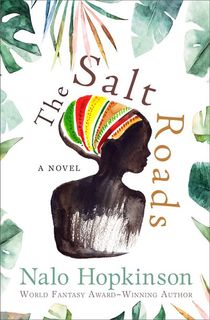 The Salt Roads
Sometimes the strangeness of mystical events is the only way to convey the disembodiment of violence – this is the basic necessity of magical realism that Hopkinson uses to full effect in The Salt Road.
Lasirén, goddess of love, water, and fertility, possesses three main characters at pivotal moments of their lives, guiding them across centuries in their search for freedom, love, and the divine.
First, Lasirén quests Mer, an enslaved doctor in 17th century Haiti, to repair "salt roads," the enslaved Africans' spiritual connections to their heritage. With Lasirén's influence, Mer endeavors to find a peaceful route to freedom at odds with a demagogue's call to violent revolution.
Meanwhile, in the 19th Century, Lasirén aids Jeanne Duval, a Haitian performer and mistress to Charles Baudelaire. Jeanne seeks a career and love not only for herself, but also to aid her elderly mother.
And then, Lasirén cycles back to 345 CE, where Thais, a Nubian slave and sex worker, flees Alexandria, Egypt for Jerusalem.
Hopkinson's passionate (and sometimes brutal) prose flies unbounded by space and time. She interweaves disparate stories of physical, economic, and sexual slavery until they form one unbreakable narrative, leading to an all-encompassing definition of liberation rooted in Black diasporic women's lives.
As Lasirén guides the women, Hopkinson guides readers through her complex narrative and then gives us a push to navigate these histories on our own.
RELATED: 9 Influential Books by LGBTQ Authors
The New Moon's Arms
How many SFF books have you read about menopausal women? Hopkinson has a gift for identifying untold stories.
The New Moon's Arms follows Calamity, a Caribbean woman who has renamed herself from Chastity because she feels this new name fits her circumstances better.
When Calamity reaches menopause, instead of experiencing her body's changes in the expected manner, she instead uncovers the power to find lost things every time she has a hot flash.
The day after a personal tragedy, one of these lost things found is a toddler washed up on the seashore. Her town always whispered about "sea people," and Calamity is convinced this strange boy is one of them. Delving into his mysterious roots helps Calamity uncover truths behind her own life's troubles.
Hopkinson's use of non-linear time and magical realism come full force with Calamity's revelations. Time ebbs and flows like the tides to create a mesmerizing tale.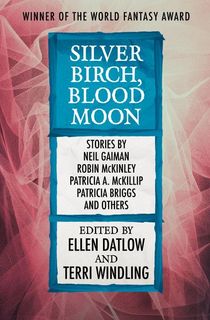 Silver Birch, Blood Moon
Silver Birch, Blood Moon is an anthology of your favorite fairy tales with a mystic twist. Edited by Terri Windling and Ellen Datlow, it won the 2000 World Fantasy Award for Best Anthology, no doubt aided by Nalo Hopkinson's short story "Precious."
"Precious" is Hopkinson's retelling of Diamonds and Toads, a French fairy tale. In the original tale, two girls come across an old woman.
One girl spurns the woman, while the other gives her a drink of water. The old woman reveals herself to be a fairy and blesses the kindhearted girl with the gift to pour gemstones from her mouth every time she speaks.
The selfish girl, on the other hand, spits out frogs. A handsome prince finds the kindhearted girl and whisks her away into a life of royalty.
Hopkinson builds on this premise by following the kindhearted girl, named Isobel, into her marriage. At first, the prince is a loving husband, but the longer he and Isobel live together, the greedier he becomes.
Isobel must figure out how to guard her gift even as he goads her into speaking. It's a fantastical exploration of how women's voices can be turned against them, and how women must find ways to assert their needs even so.
The best thing about this anthology – if you love Nalo Hopkinson's work, you can read 21 other retellings to find new authors to adore, too.
Sister Mine
The sisters in question in Sister Mine are Makeda and Abby, daughters of a celestial demigod and a mortal woman – and conjoined twins.
Abby's left arm, torso, and head are attached to Makeda's chest. However, Abby is the sister with magic.
Their father, the god of growing things, raises the two of them together with love, but once Abby's unearthly singing voice grows in, Makeda grows distanced from her sister.
The girls undergo surgery to separate them into two bodies, and Makeda uses her new solitude to discover life for herself among other nonmagical humans.
Magic isn't always kind, and decisions are rarely easy. When Makeda's father goes missing, she must reconcile with her sister and discover her own mundane power if they want any chance of bringing their family back together.
While this story's spectacle comes from Hopkinson's magic, it's the family bonds that give it pathos.
Falling in Love With Hominids
Hopkinson's most recent publication is another dazzling short story collection.
The title comes from Hopkinson's own ambivalent feelings toward the human race. In the book's introduction, she explains that she used to hate human beings when she was younger.
Now, however, she's fascinated by human paradoxes, people who are "capable simultaneously of such great good and such horrifying evil."
This collection gathers influences from all kinds of stories. "Flying Lessons" is about a small girl in Trinidad who parallels her life to the novella The Little Prince. "Men Sell Not Such in Any Town" is a tribute to Christina Rossetti's classic poem "Goblin Market." And "Blushing" provides a new retelling of the French horror folktale "Bluebeard."
Hopkinson's collection provides plenty of imaginative original stories grappling with the consequences of widescale wars, to intimate family dynamics.
Hopkinson's introduction gives this eclectic collection cohesion, while granting readers precious wisdom from the mind of one of our time's greatest SFF writers.
RELATED: Short Story Anthologies Every Sci-Fi and Fantasy Fan Should Read
This post is sponsored by Open Road Media. Thank you for supporting our partners, who make it possible for The Portalist to celebrate the sci-fi and fantasy stories you love.