Fairy. Faery. Fae. Fey. The Fair Folk. The collective name varies from region to region, and the beings themselves may be as diverse as any phylum found in the animal kingdom.
Despite the variety of creatures known as The Fae, they're characterized by a few consistent traits. The Fae often have magical powers. They may indulge in trickery. Faeries are unpredictable. Fairies are capricious. Folk stories abound of the fey tempting humans with food, music, or love—much to the human's ultimate regret.
Given the breadth and depth of fairy folklore, it's fair to say that faeries have fascinated humans for a very long time. And to feed that eternal interest, here are ten fairy books series that feature these infamous beings of supernatural lore.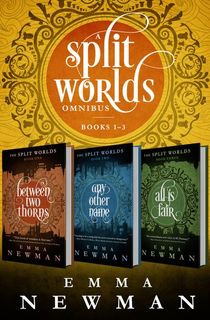 A Split Worlds Omnibus
In this fantasy of manners series, we're introduced to the Nether, a realm that exists in the boundary between the world of humans and the world of the Fae.
Here, Catherine Rhoeas-Papaver chafes at the restrictive nature of Nether society, which styles itself after Victorian England. Even though she flees to the human world for a freer life, she's forced to return and face an arranged marriage.
But that's not the only thing Catherine needs to worry about. Disappearances and murder have begun to rock the Nether.
The Iron King
Prefer your faerie books to feature a dash of classic literature? Shakespeare and the fey collide when a half-human girl named Meghan Chase discovers she's the daughter of Oberon, the king of the Seelie Court.
Toss together a younger brother stolen away by faeries, a best friend who's actually Puck in disguise, a romance with the prince of the Unseelie Court, and powers that make her a point of contention between the Seelie and Unseelie Courts, and Meghan has a lot of trouble on her hands.
RELATED: Enchanting Fairy Tales for Adults
Wicked Lovely
Change comes to the Faerie Courts in Melissa Marr's quintet. Aislinn is a mortal teen with the ability to see faeries. Definitely not the best ability for a human to have, so she's constructed a set of rules to keep her safe: pretend not to see them, don't acknowledge their presence, and don't attract their attention.
Alas, her carefully crafted rules fly out the window when a Faerie king decides to make her his new queen, whether she wants it or not.
RELATED: Young Adult Fantasy Books to Cast a Spell on Readers of All Ages
The Songs of Earth and Power series
Songs of Earth and Power
Dig into faerie lore and you might run into a mention or two of music—namely the power of a faerie song, and the Fae's tendency to imprison musicians. Greg Bear, better known for his hard science-fiction novels, uses this idea as the premise for his fantasy duology.
Aspiring poet Michael Perrin strikes up an unlikely friendship with a famous film composer. But while his new friend has scored many classic films, his most famous work is a song infamous for having only been performed live once.
And maybe for good reason: the song opens a gateway between the mortal world and the Faerie realm. Now Michael must use his creative skill to find a way home.
The Folk of the Air series
The Cruel Prince
Holly Black has made a name writing novels about the Fae. Her debut novel, Tithe, introduced readers to her vision of faeries, and people haven't been able to get enough ever since.
The Folk of the Air trilogy returns to the world introduced in Tithe, this time via Jude Duarte, a human girl who's stolen away to the faerie courts as a child. Despite this cruelty, Jude desperately wants to join their world. She'll do anything to achieve her goal, no matter the cost.
RELATED: Can't-Miss Books Like Carnival Row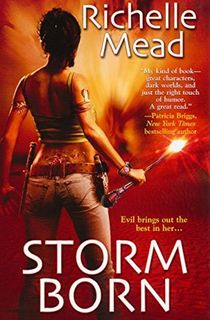 Storm Born
Eugenie Markham is a shaman-for-hire who makes a living banishing fairies and other supernatural creatures to the Otherworld. But her life is thrown into chaos when she learns of a prophecy about her firstborn child. Now all manner of supernatural beings want her—or just want her dead.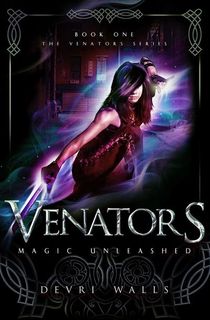 Venators: Magic Unleashed
A trio of college students are plunged into a world of faeries, vampires, and wizards when one of them is kidnapped and taken to an alternate world named Eon.
The remaining two embark on a quest to rescue him, and soon learn they have supernatural abilities that make them feared in this new world filled with monsters and magic.
Court of Thorns and Roses series
A Court of Thorns and Roses
Guardians of Eternity series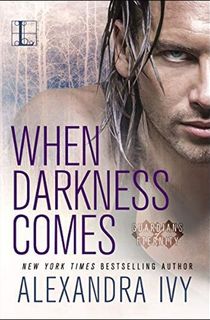 When Darkness Comes
Alexandra Ivy's long-running Guardians of Eternity series introduces us to a group of vampires, werewolves, faeries, and other assorted supernatural beings charged with protecting the world.
Unlike the other selections on this list, each installment in this paranormal romance series is a standalone novel revolving around a guardian and the woman who is his match—in more ways than one.
RELATED: 9 Imaginative Fairy Tale Retellings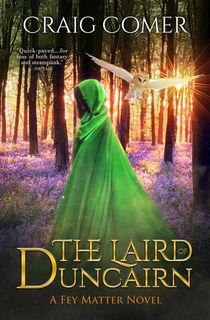 The Laird of Duncairn
In this gaslamp fantasy series, conflict simmers between humans and the Fae. When a nobleman discovers a new energy source that can revolutionize society, the inevitable battle for its ownership begins. But another battle looms on the horizon, because this discovery has also awakend an ancient evil.
Now hope rests in the hands of an outcast half-Fey girl named Effie who, over the course of investigating some mysterious happenings in her coastal Scottish village, discovers she has abilities beyond imagining.
This post is sponsored by Open Road Media. Thank you for supporting our partners, who make it possible for The Portalist to celebrate the sci-fi and fantasy stories you love.