Greg Bear, one of the most beloved and prolific science fiction writers of the last 50 years, has passed away at the age of 71. Bear's wife, Astrid Bear, confirmed his passing on November 19th. Since, an outpouring of grief, love, and remembrance has come from the science fiction world, including legendary SF/F editor Ellen Datlow. In addition to his written work, Bear was well-known for his support and knowledge lent to other authors and readers within the close-knit community.
The recipient of two Hugos, four Nebulas, and a host of other awards, Bear penned a dazzling galaxy of short stories and published over thirty novels, including entries in the Star Wars, Star Trek, and Halo literary universes, as well as Isaac Asimov's Foundation series.
Bear explored a wide array of concepts in his mesmerizing fiction, from galactic wars and artificial intelligence to the accelerated evolution of Darwin's Radio and the promise and peril of nanotechnology in Blood Music. Throughout, the bestselling author bolstered his stellar narratives with finely researched, true-to-life science—earning comparisons to the hard sci-fi of Arthur C. Clarke.
As a community mourns his loss, we remember the vast and varied body of work that made Greg Bear such an icon. Whether you're new to Greg Bear or searching for your next out-of-this-world adventure by the influential author, you're sure to find a wondrous new read amongst the books that he leaves behind.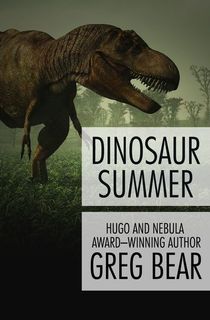 Dinosaur Summer
And they said it was just a story. In this alternate history narrative set in 1942, the hidden dinosaur realm discovered by Professor Challenger in Sir Arthur Conan Doyle's The Lost World is real—and sadly, exploited for commercial gain. News of the Amazon dino plateau leads to the proliferation of dinosaur circuses. But surprise, surprise: A Centrosaur is none too keen on balancing a ball on its horn. With the last dinosaur circus in dissolution, a team comprised of filmmakers, a circus trainer, and a journalist father and his teenage son sets out to return the last surviving dinosaurs to their jungle home.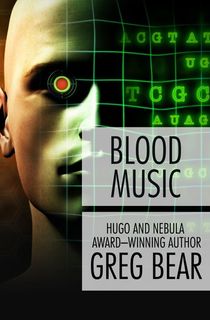 Blood Music
Bear was a finalist for a Nebula Award for this suspenseful cyberpunk tale of biotechnology, the nature of reality, and the end of humanity as we know it. Biotechnologist Vergil Ulam is on the verge of a major breakthrough in the field of genetic engineering: the creation of microscopic biocomputers that can be injected into one's bloodstream. Ulam's employer, however, is wary of Ulam's work and orders it destroyed. Instead, Ulam injects the biocomputers into himself. These noocytes soon multiply and evolve, constructing their own nanoscale civilization within Ulam's body and altering his genetic makeup—before moving on and altering others.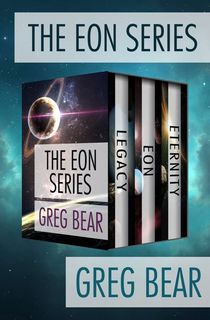 The Eon Series
Bear's mesmerizing Eon saga (also known as The Way series) blends bleeding-edge science with wondrous journeys into parallel universes, and according to The Washington Post, "may be the best constructed hard SF epic yet." In the twenty-first century, a warring planet Earth inches toward nuclear annihilation. But the mysterious appearance of a massive asteroid hovering above the Earth's surface, and the secrets that lie within it, promises a path to humanity's salvation. This box set collects all three books in the Eon saga.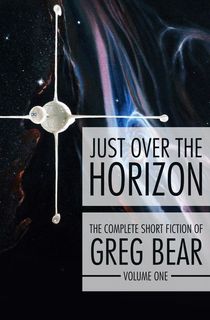 Just Over the Horizon
This indispensable collection assembles thirteen of Bear's mind-bending shorter works plus a rare screenplay, delivering a "solid introduction to the oeuvre of a classic writer" (New York Times Book Review). Included in the volume is "Blood Magic", the award-winning short story that inspired the novel of the same name, the Hugo and Nebula Award-winning tale "Tangents", and the otherworldly short story "Dead Run", which was adapted for an episode of the Twilight Zone.
RELATED: 13 Sci-Fi Short Stories You Can Read Over Your Lunch Break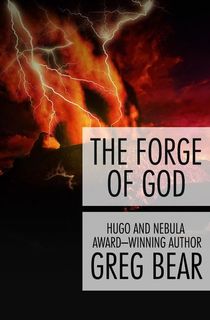 The Forge of God
The end is nigh in this bright and fiery vision of Earth's final days, which was nominated for a Nebula, Hugo, and Locus Award. Jupiter's sixth moon vanishes out of existence; strange sounds emanate from the Earth's core and eerie structures appear on the Earth's surface. It's clear the end is upon us. How will humanity respond to the escalating, unfathomable chaos? And will some among us find a way to survive? Those entranced by Bear's doomsday narrative should next check out its follow-up, Anvil of Stars.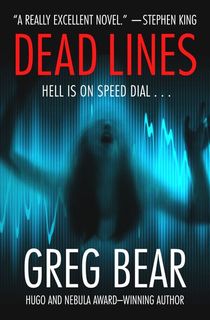 Dead Lines
Perpetually distracted by your phone? Just be happy it doesn't open a gateway to Hell. Adult film director Peter Russell is still grieving the brutal death of his daughter when he takes up work with an LA startup to promote their gleaming new invention. The product? Trans, a revolutionary phone that offers crystal-clear mobile communication anywhere in the world. It's a sure-fire hit, but sinister energies course through the air. Soon, Peter is receiving messages from his murdered daughter, and it's clear that other voices—of angry, malevolent, hungry souls—are on the line as well.
RELATED: The Best Monthly Science Fiction & Fantasy eBook Deals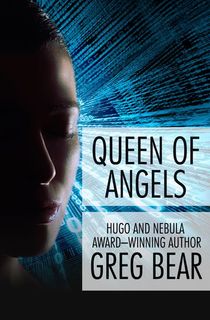 Queen of Angels
This Hugo Award finalist stunner fuses artificial intelligence and near-future cityscapes with the jolt of a cop thriller. It's 2047 in Los Angeles. For many of the city's enlightened citizens, crime is a fading nightmare of the past. That is, until a string of murders sends shockwaves through the city, and the perpetrator turns out to be a noted poet. Mary Choy, a nanotechnology-enhanced LAPD detective, sets out to track down the killer, while Martin Burke, a pioneer in psychotherapy, uses his innovative techniques to journey into the murderer's mind in search of answers. Queen of Angels is part of Bear's overarching Quantum Logic sequence.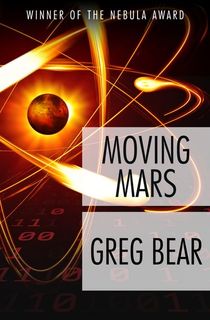 Moving Mars
Bear earned a Nebula Award in 1994 for this sci-fi epic of political awakening and revolution set on a futuristic Mars. The year is 2171, the fifty-third year of Martian settlement. College student Casseia Majumdar hails from a revered and powerful family on the Red Planet. She's also a born leader whose eyes are opening to the growing galactic tension between Earth and Mars, and the machinations of the Mother planet to control its rebellious colonies. Moving Mars connects to the future history universe of Bear's Quantum Logic sequence.
RELAED: 8 Books That Will Make You Fall for Hard Science Fiction
Hull Zero Three
Space is dark and full of terrors in this sci-fi nightmare set on a generation starship gone far, far off course. A starship passenger is ripped from the dream world of deep sleep and thrown, naked and disoriented, into a cold and monstrous reality. Terrifying creatures roam the corridors of the labyrinthine ship. Now, the passenger and a handful of other recently awakened crewmembers must reach the control center if they hope to survive and decode the mystery of their perilous situation.
RELATED: J.J. Abrams on the Emotional Journey of Integrating Carrie Fisher Into Rise of the Skywalker
Darwin's Radio
Published in 1999, this "absorbing and ingenious" (Kirkus Reviews) scientific thriller received a Nebula and Endeavor Award. The mummified remains of a Neanderthal family are discovered in the ice caves of the Alps. Meanwhile, a mysterious disease spreads across the planet, striking expectant mothers and triggering miscarriages. A paleontologist, a virus hunter, and a molecular biologist specializing in retroviruses join forces to stop the escalating outbreak and decode a primordial mystery in humanity's DNA that seems to be waking up. Bear followed Darwin's Radio with 2003's Darwin's Children.
The Mongoliad
The Mongoliad launched in 2009 as an online experiment in interactive fiction and hypertext serialized storytelling. Celebrated sci-fi authors, among them Neal Stephenson, Greg Bear, and Mark Teppo, joined forces to craft a secret history narrative set in medieval Europe, where a band of warriors and mystics fights off the invading Mongol invasion. Throughout, readers and fans were encouraged to interact with the authors and participate in the storytelling. Here, the first book in a planned Foreworld Saga trilogy, the minds behind the project collect the original digital texts and expand them into a multi-layered epic of sorcery and adventure.
War Dogs
Published in 2014, War Dogs is the first entry in Bear's War Dogs trilogy, which chronicles an epic battle between Earth and galactic invaders. A small group of enlightened aliens land on Earth. They're known as Gurus and reveal to humankind technological advances beyond our wildest imaginings. But a destructive force pursues the alien refugees through space. These Antags have landed on Mars. Now Master Sergeant Michael Venn, a hard-hitting spaceborne Marine, must lead a squad of soldiers to the Red Planet and fight back the invaders.
RELATED: 8 Military Sci-Fi Books Set in a Galaxy Far, Far Away
Cryptum: The Forerunner Saga
Bear ventures into the popular Halo universe in this richly imagined military space adventure, the first in the author's Forerunner Saga trilogy. Set 100,000 years before the events established in the Halo: Combat Evolved video game, Bear's trilogy tells the tale of the Forerunners, an ancient race of enlightened spacefarers who vanished from the stars.
RELATED: 10 Solarpunk Books for When You Crave Optimistic Sci-Fi
This post is sponsored by Open Road Media. Thank you for supporting our partners, who make it possible for The Portalist to celebrate the sci-fi and fantasy stories you love.