Fantasy romance isn't a new genre. Though the most popular examples appear in young adult books, there's so much more to explore when it comes to these sexy, enchanting stories. If you're a lover of, well, love mixed with adventure and set in different worlds, then it's time you added these books to your to-be-read pile.
From the story of a young woman looking for a more thrilling life—only to be met with the most exciting adventure—to a historical fantasy romance about an heiress with mind-bending powers, this list has something for everyone.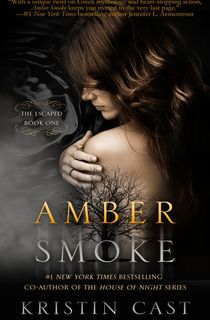 Amber Smoke
Off in a separate world, Furies are tasked with guarding the caged souls of the damned as they suffer their earned terrors for eternity. But when someone opens that cage, the vile souls cross over into our world. In order to do damage control, the Furies send Alek—their only son and a great untested warrior—to drag the evil souls back home. But is he up to the task on his own?
Eva has been adored all her life, but that doesn't mean she's not shrouded in secrets. An ancient feud looms over her head, marking her as prey in a deadly hunt. But can she become the predator?
With two worlds caught in the crossfires, Alek and Eva must learn how to master their powers. They must not only find each other, but find a way to work together. But what happens when their bond grows beyond their shared mission to save their worlds?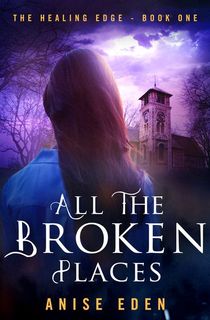 All the Broken Places
This romantic suspense novel dives into both the paranormal and the psychological. Cate Duncan is an accomplished and devoted young therapist, but a crippling depression derails her in the wake of her mother's suicide. Desperate to save her career, Cate enters into a mysterious treatment program run by Ben MacGregor and his mother.
All of Cate's problems may be in her head, but are they all hers? The MacGregor Group, tucked away in a repurposed church, harnesses an alternative healing technique, utilizing crystals, auras, and psychics.
And while Cate might have gone to them seeking help, it's her strange powers that the group needs to achieve their goals. However, as that looming despair closes in on Cate, Ben finds himself willing to do anything to protect her—even if the threat is coming from Cate herself.
As the first in the Healing Edge series, this book is followed by All the Wounds in Shadow and All the Light There Is.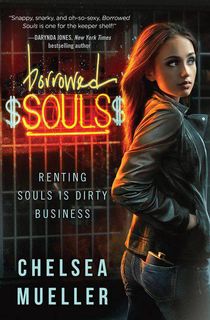 Borrowed Souls
When Callie Delgado's no-good brother finds himself drowning in debt, it's up to her to stick her neck out and do some dirty dealings for the mob, lest her brother be sent back to her in pieces.
But in Gem City, living the low life doesn't always have to have consequences. For a price, one can rent someone else's soul so the immorality doesn't rest on their shoulders. And while Callie might not have the funds to pay for the soul swap, the smarmy Soul Charmer is willing to cut a deal.
Deeper in a world of magic and trouble than she ever planned on getting, Callie is now partnered up with the mysterious and sexy Derek, whose loyalties are tightly wound to the Charmer. On top of keeping her brother alive and keeping the criminal underworld happy, can she really keep her hands off hands off of her new accomplice?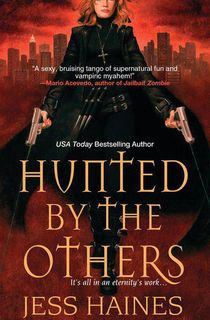 Hunted by the Others
Shiarra Waynest is a New York City private investigator—one whose shabby financial situation has forced her to take on the case of a powerful mage in search of an ancient artifact.
But things get complicated when she meets Alec Royce, the sexy and enchanting vampire who is standing in her way. In over her head, Shiarra drags her werewolf ex-boyfriend back into her life to help her with the case.
As if that wasn't all messy enough, an anti-Other group tries to recruit her to their side, and she finds herself standing as the secret and unwilling weapon smack dab in the middle of the eternal battle between good and evil.
Follow Shiarra's sexy and complex love life and daring magical cases in the rest of the H & W Investigations series: Taken by the Others, Deceived by the Others, Stalking the Others, Forsaken by the Others, and Enslaved by the Others.
The Song of Achilles
Does love extend beyond death?
Those familiar with the story of The Iliad must wonder how a story about the Trojan War can be told from the perspective of Patroclus. If Madeline Miller's sole interest were in retelling that age-old myth, she might have chosen a different subject. The companion of Achilles was slain on the battlefield by Hector, starting the chain of events which would eventually lead to the demises of both the Trojan prince and Achilles himself.
Yet The Song of Achilles is more than just a war story. It is a tale of two boys finding both themselves and each other. It is a story of devotion undiminished by time or circumstance that is sure to leave you seeking out your own loved ones.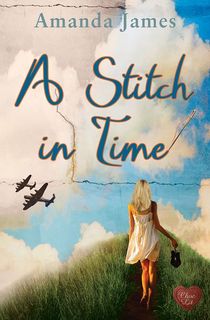 A Stitch in Time
Sarah Yates is bored. In her 30s, divorced, and alone, she'd do anything for an adventure. John Needler answers her plea one night, when he rings her doorbell and tells Sarah she's a "stitch"—someone who has the ability to go back in time to change the future.
Soon, she's traveling through time trying to ensure a "happily ever after" for everyone. But will she get hers? Combining romance and time-traveling fantasy, this story will speak volumes to anyone who's ever yearned for "something more."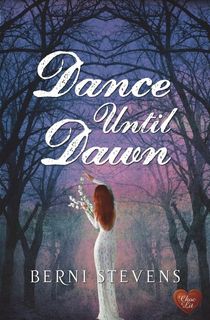 Dance Until Dawn
The first book in the Immortals of London series follows Ellie Wakefield—a 22-year-old dancer who's been bitten by a vampire in order to keep her alive. Well, as alive as an immortal can be.
The vampire to do the biting: Three-hundred-year-old William Austen, a powerful immortal who's been admiring Ellie from afar for the last year. At first, Ellie is, understandably, confused and afraid, but as time passes—and she becomes acclimated to her new powers—she and Will are thrust into the fight between good and evil, and must learn to work together to defeat unwelcome visitors.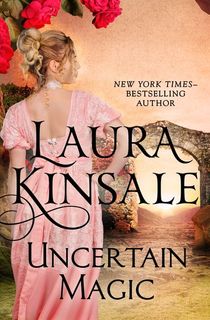 Uncertain Magic
What if you could read minds…and see just how downright awful everyone's thoughts were? Those are the depressing circumstances heiress Roddy Delamore finds herself in.
Set in the Regency era, she's looking for a husband, but doesn't know how she'll find a man she trusts when all of her suitors have dishonorable thoughts. And when Roddy finally finds a man whose mind she can't read, she jumps at the chance to marry him, despite his bad reputation.
Her new beau, Lord Faelan Savigar, the Earl of Iveragh, can't believe that she'd want to marry him, what with all the terrible rumors about his past. But as these two get to know each other better, they realize that this match might just be perfect.
Rhapsodic
Book one of The Bargainer series, Rhapsodic weaves a dark and alluring tale. Callypso Lillis is a siren with a growing problem—a sprawling black bracelet up her wrist which signifies a favor she owes for every bead present. However, the powerful fae king she made her deals with—The Bargainer—has a growing problem of his own: underworld warriors are going missing under mysterious and evil circumstances.
The Bargainer and Callypso have a history that goes beyond the seven years of stacking favors—they were lovers until The Bargainer spurned the siren. Now, as he shows up in Callie's room to claim his first repayment, all he starts with is a simple kiss. But where will the rest of the beads lead?
While The Bargainer can't deny the pull of reigniting old passions, he knows that Callie is his only hope for saving his people. But his enemy is one with a desire for exotic creatures—creatures like Callie. How much is The Bargainer willing to risk?
The Night Circus
Le Cirque des Rêves is a mysterious circus which appears abruptly without warning. Under the black and white tent, there are marvels beyond imagination. The strange attraction only opens at night, and it provides the backdrop to a fated and deadly duel.
Celia and Marco are both incredible magicians, trained since their childhood by instructors with mercurial whims and secret stakes.
The two young magicians may be engaged in a brutal competition of talent, but they don't know that only one of them can walk away from it alive.
When the two enemies fall helplessly in love, a terrible string of consequences is set into motion. What terrible fates await them, their fellow performers, and the audience which comes to gawk at them each night?
A Court of Thorns and Roses
Sarah J. Maas' sprawling fantasy series begins with A Court of Thorns and Roses, in which a young woman, Feyre, is captured and sentenced to a life living in the faerie lands.
Her captor, a shape-shifter and High Lord of the Spring Court, Tamlin, isn't the beast Feyre thought he was. And as their feelings begin to blossom for one another, she learns that there is much more at stake than her heart.
The series continues in A Court of Mist and Fury, A Court of Wings and Ruin, and A Court of Frost and Starlight, with more books to come set in Maas' compelling world.
She Who Became the Sun
A finalist for the Hugo and Locus Awards, She Who Became the Sun details the Mongol rule of China in the year 1345. When a fortune teller offers the Zhu family insight into their destiny, they receive mixed results. Eighth-born son Zhu Chongba will achieve greatness, while the family's second daughter become nothing.
When bandits kill the Zhu family patriarch, however, Zhu Chongba withers from despair and eventually follows his father into death. Determined not to let her family's promised legacy go unrealized—desperate to avoid her own fate—Zhu takes on her brother's identity and becomes a novice at a monastery.
She Who Became the Sun must square Zhu's ambition with the love she shares with Ma Yingzi, a woman who has reservations about the sacrifices necessary to acquire power. Can Zhu truly pursue both, or must love itself be sacrificed in the pursuit of greatness?
Graceling
In the world of Graceling, those who are supernaturally talented at certain skills — for instance, cooking or animal husbandry— are said to be Graced. Katsa's Grace is killing.
After her brutal talents reveal themselves at an early age, she works as King Randa's hired muscle, although she longs to do something more positive with her Grace. When a mission brings her face-to-face with the handsome, charming Prince Po — a Graceling himself—Katsa begins to see a different side of her powers.
The two start out as mere training partners, but their undeniable understanding of each other and intense connection soon leads to a romance you'll live vicariously through.
Radiance
Brishen Khaskem is a member of the amphibious eel-like Kai race, known for their gray skin, sharp teeth, and general deadliness. As prince, Brishen knows he can only serve his family's kingdom by agreeing to a strategic marriage with a human Guari woman.
Ildiko comes from Gauri royalty, and is resigned to her fate as the bride of a Kai man, although she's terrified that their union will mean her death.
When an equally nervous Brishen and Kai run into each other on their wedding day, neither knows the other is their future spouse.
The two joke about their mutual repulsion with each other's races, and are relieved when they realize they are to be wed. Brishen and Ildiko soon settle into a platonic union based around their humor, frequently joking about how ugly the other is — Brishen calls Ildiko a mollusk, she calls him an eel — but over time, their connection blossoms into something richer than either of them dared to dream.
A Promise of Fire
Cat is the legendary Kingmaker, destined to divine the truth in falsehoods — but she wants nothing to do with her power.
Hiding from her true identity and a traumatic past, she works as a soothsayer in a circus. But Griffin, a power-hungry warlord from the southern provinces, recognizes the ability Cat tries so hard to hide.
Seeking to use her powers for his own gain, he kidnaps her and takes her to his realm. But the Kingmaker and her captor soon recognize they have a connection that's about more than Griffin's quest for political power. If you crave fantasy romance with an independent heroine, A Promise of Fire will leave you thirsty for more.
The Golem and the Jinni
The Golem and the Jinni blends genres from fantasy to romance to historical fiction. It mixes Yiddish and Middle Eastern fables to tell a story that takes place in that classic melting pot: 1899 New York.
The novel follows Chava (the titular golem), who is made of clay, and Ahmad (the jinni), a spirit of fire. Yet despite their opposing natures, Chava and Ahmad discover a friendship that deepens into something more. When Chava's monstrous nature overwhelms her, the pair must reconsider their relationships and their values.
Kushiel's Dart
Kushiel's Dart is the first novel in a surprisingly erotic epic fantasy series set in the realm of Terre d'Ange.
The protagonist is Phèdre nó Delaunay, who has a distinctive fleck on her eye that marks her from a young age as one who has been pricked by Kushiel's Dart, and therefore is fated to be attracted to both pain and pleasure.
As an adult, Phèdre is a courtesan/spy who resolves to sleep with whomever she pleases, and works to stop a disastrous threat looming over Terre d'Ange. Brilliant and self-possessed, Phèdre is a unique heroine that it's easy to root for.
If you're looking for a steamy fantasy read where the vivid world-building is only matched by the vivid exploration of sexual desire, look no further.
The Invisible Life of Addie LaRue
Addie LaRue made a simple bargain in 1714: She will live forever, but no one will remember her. After every each human interaction, their memory of Addie is erased. Unmarked by time, Addie nonetheless manages to influence humanity over the course of centuries.
After 300 years of relative solitude, however, Addie is shocked to discover that one person can remember her. What follows is an unforgettable and intimate story that readers (if not the characters) will never forget.
The Wisteria Society of Lady Scoundrels
Victorian romance meets pirates and adventure in The Wisteria Society of Lady Scoundrels.
Cecilia Bassingwaite is a picture of the Victorian ideals ... outside of her membership with the Wisteria Society crime sorority. Ned Lightbourne is a part-time assassin smitten with Cecilia at first sight.
Unfortunately, Ned's employer Captain Morvath wants to rid England of all presumptuous women—and the Wisteria Society stands atop that list. Ned has other plans, but both he and Morvath must learn an essential lesson: Don't underestimate women.
This post is sponsored by Open Road Media. Thank you for supporting our partners, who make it possible for The Portalist to continue publishing the fantasy stories you love.