Growing out of the Victorian and Edwardian fascination with magic and fairy tales, the subgenre of gaslamp fantasy is often lumped in with steampunk, but has its own unique tropes, themes, and obsessions.
Gaslamp marries historical, mystical, and fantastical elements, and is often thematically similar to Gothic literature.
Whether you're new to the genre or can't get enough of these romantic, breathless, charming, and sometimes whimsical tales, you'll find plenty to love in these gaslamp fantasy books.
Let these reads transport you to another time, another place, and another life—at least for a little while.
Cold Iron Heart
Fate, faeries, and the French Quarter combine in this atmospheric and sensual prequel to the bestselling Wicked Lovely series. Set in 1890s New Orleans, the story centers around Tam, a mortal jeweler hiding her ability to see through faerie enchantments and distinguish fey from mortals. Unfortunately for Tam, destiny has other ideas.
When she's thrust together with Irial, the faerie Dark King, Tam is pursued by representatives from the rival fey courts of Summer and Winter. As these enchanted emissaries converge on the Big Easy, Tam must decide if she'll follow her destiny and her desire for Irial...or stand up against the magic that wants to claim her for its own.
Publisher's Weekly praised this prequel as "lush," and celebrated its marriage of intrigue, romance, and magic. See for yourself why Cold Iron Heart is so spellbinding.
A Stitch in Time
When Bronwyn was young, she loved visiting her great-aunt's house, Thorne Manor. But the grand estate wasn't like other houses. In Thorne Manor, Bronwyn could play with William, a boy her own age living in a parallel past timeline. Then, a horrific loss caused Bronwyn and her family to leave the manor behind. In the years since, she has tried not to think about the house, or the boy trapped in it.
But when Bronwyn is grown and inherits the abandoned old manor, she realizes that the house's secrets weren't just a figment of her childhood imagination. Grown-up William is waiting for Bronwyn when she returns...as are the manor's many new ghosts.
The first book in a gripping duology, A Stitch in Time weaves specters, secrets, and time travel together for an unforgettable romantic mystery.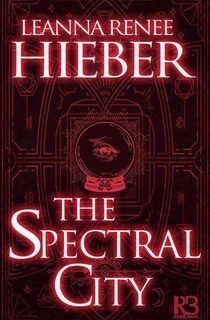 The Spectral City
With what Publishers Weekly calls a "personable cast, snappy prose, and intriguing premise," Leanna Renee Hieber's tale of ghost detectives who solve the most puzzling crimes in turn-of-the-century New York is a change of pace from the often-European settings of many gaslamp fantasy tales.
This novel offers spooky thrills, bold characters, and an inclusive historical perspective.
RELATED: 18 Fantasy Books for Teens: Magical Tales of Adventure and Adolescence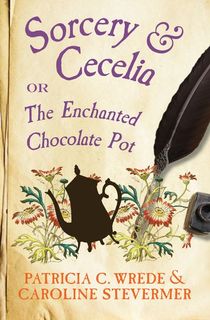 Sorcery & Cecelia
For a genre inspired by the past, gaslamp fantasy is actually a fairly new development on the literary scene, but it has a few classics. This is one of them.
This tale of two sisters who contend with the Royal College of Magic and attempt to thwart a mystical plot while also picking out dresses for their big debut "mimics the sound and feel of a Jane Austen novel" (New York Public Library).
RELATED: 18 Action-Packed Sword and Sorcery Fantasy Books To Lose Yourself In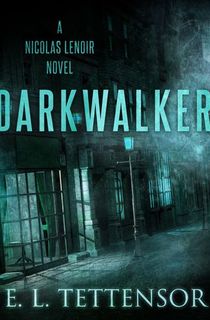 Darkwalker
The detective story as we know it today got its start in the Victorian era, so detective stories and gaslamp fantasy are a match made in book-lover heaven.
In E. L. Tettensor's gaslamp urban fantasy tale, inspector Nicolas Lenoir investigates a string of missing corpses and the disappearance of an orphan, while being hunted by a demon from his past—the champion of the dead known as the Darkwalker.
RELATED: 11 Hardboiled Sci-Fi Noir Books
The Ladies of Grace Adieu and Other Stories
Even those who aren't already gaslamp fantasy aficionados have probably heard of one of the subgenre's most famous installments, Susanna Clarke's doorstop novel Jonathan Strange & Mr. Norrell, which was adapted into a BBC series in 2015.
What you may be less familiar with is Clarke's short story collection, The Ladies of Grace Adieu. It's a selection of tales—including at least one set in the same universe as Jonathan Strange & Mr. Norrell—that capture the whimsy and wonder of Clarke's work masterfully.
Courtship and Curses
Set in the midst of England's Regency era, Marissa Doyle's Courtship & Curses is a story of witchcraft and high society – two things that go surprisingly well together.
The story follows an unpredictable young witch named Sophie during her first season in society, and her attempts to stop a string of magical attacks that target members of parliament, including her own father.
Sophie has her hands full navigating the glittering world of Regency England, harnessing her own mystical talents, and keeping an eye on her best friend's handsome cousin…
A Great and Terrible Beauty
The first book in Libba Bray's acclaimed Gemma Doyle trilogy, Kirkus Reviews calls A Great and Terrible Beauty, "Shivery with both passion and terror." What more could a reader of gaslamp fantasy ask for? How about two more books in the beloved series? That's a good start.
It doesn't hurt that the adventures of Gemma Doyle, who returns to England from India to contend with psychic visions, mean girls, and a terrible destiny, are packed with details of the late Victorian period that help readers feel like they're really there.
The Night Circus
Erin Morgenstern's spellbinding debut novel about dueling magicians and star-crossed love became a runaway New York Times bestseller and captured all of our imaginations.
If you haven't experienced it yet, there's a reason this breathless, magical book of fantasy and romance crossed the boundaries of the genre and achieved mainstream success. Check it out.
Soulless
The first book in Gail Carriger's New York Times bestselling Parasol Protectorate series introduces readers to an alternate Victorian London that is home to vampires, werewolves, dirigibles, and Alexia Tarabotti.
Alexia is a soulless spinster with the ability to negate supernatural powers, who must face all sorts of dastardly and dashing fantastical creatures in this bold comedy of manners.
A Natural History of Dragons
Most works of gaslamp fantasy take place in fictionalized versions of our own history.
But in her Memoirs of Lady Trent series, Marie Brennan brings the Victorian era to high fantasy with the tale of the woman who becomes the world's foremost dragon naturalist.
It is a story of high adventure and defying the stifling restrictions of society, one that mixes the grace and manners of a Victorian tale with the wondrous creatures and strange perils of a fantasy epic.
A Natural History of Dragons was named an NPR Best Book the year it was released, and kicks off a series.
Queen Victoria's Book of Spells: An Anthology of Gaslamp Fantasy
Datlow and Windling helped to make their names with a series of anthologies featuring retold fairy tales, so it should perhaps come as no surprise that they also tackled gaslamp fantasy in this overview of the genre.
The anthology features 18 short stories by masters like Kathe Koje, Elizabeth Bear, Leanna Renee Hieber, Genevieve Valentine, Dale Bailey, Catherynne M. Valente, Jane Yolen, Gregory Maguire, Tanith Lee, Theodora Goss, and others.
RELATED: 10 Stunning Anthologies Edited by Award-Winner Ellen Datlow
This post is sponsored by Melissa Marr and Kelley Armstrong. Thank you for supporting our partners, who make it possible for The Portalist to celebrate the sci-fi and fantasy stories you love.