If you binge-watched Amazon's Carnival Row like we did and are eagerly anticipating its second season, we've rounded up ten book like Carnival Row that you absolutely can't miss.
From New York City to Paris, urban fantasy to gritty steampunk novels, travel through glittering new realms and worlds with each book on this list.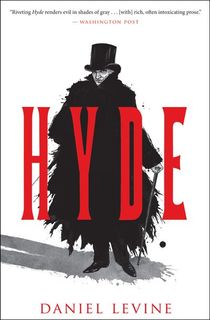 Hyde
In this retelling of Dr. Jekyll & Mr. Hyde narrated by Hyde himself, curious readers can get an unfiltered look into the mind of the villain behind one of literature's most devious characters.
Mr. Hyde is trapped inside Dr. Jekyll's hope, and he's finally ready to tell his own side of the story.
Conscious of both his wakefulness and his dormancy, Hyde knows of Dr. Jekyll's experiments, but is not able to influence them.
As the two war with each other, girls begin to go missing, a stalker is hot on their trail, and Hyde must ask himself the hardest question of all: will he ever truly know of the crimes he's committed?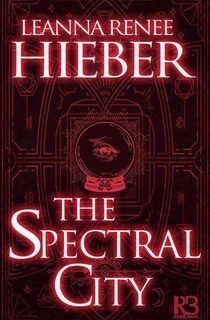 The Spectral City
The year is 1899, and New York City is brimming with ghosts.
Gifted medium Eve Whitby is well-accustomed to solving some of the city's most heinous crimes with the help of her colleagues, both living and dead. But when Eve's spiritual connections begin to disappear, she must venture into the darkest of shadows to recover these souls—before she loses her own.
Fans of Carnival Row will lose themselves in the gaslit streets of the city that never sleeps in this labyrinthine tale of the uncanny.
RELATED: 16 Dark Fantasy Books You Won't Be Able to Put Down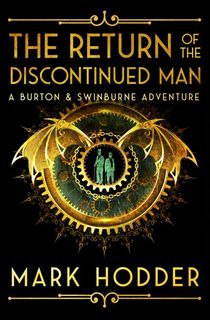 The Return of the Discontinued Man
Years have passed since the assassination of Queen Victoria launched England into a technological age like no other. But when a renowned scientist gets his hands on the time-traveling suit used to commit the crime, he sets off a chain of events that will change the world —maybe even the whole galaxy —forever.
In this topsy-turvy steampunk novel of altered time and space, reality is flipped on its head. Make sure you keep yours on straight while you immerse yourself in this book.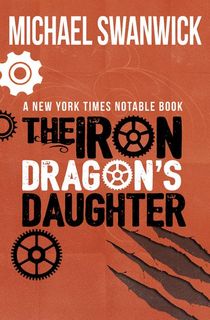 The Iron Dragon's Daughter
From Nebula Award-winning author Michael Swanwick comes this stellar urban fantasy infused with grimdark nihilism.
The only human trapped in an industrialized Faerie realm reliant upon underage labor, Jane is forced to make cybernetic weapons of war day in and day out.
When one of the damaged dragons asks for her help and teases her with promises of escape, Jane takes off on a coming-of-age adventure like no other, where every choice could cost her her life.
Perdido Street Station
The city of New Crobuzon stands in squalor. Pollutants coat the air its citizens breathe, and there is no escape from the brutal militia or the all-seeing eye of Parliament. Alchemy runs through the streets, leaving no one untouched—even Isaac, a curious and brilliant scientist.
When Isaac is visited by a hybrid creature known as the Garuda, he begins running experiments for the beast. But his obsession with his work, and the work itself, grows larger every day. And by the time it breaks out of Isaac's lab, it will be unstoppable.
RELATED: Weird Fiction That Takes You on a Ride Through the Strange and Unusual
The Modern Faerie Tales
Experience all that the acclaimed Modern Faerie Tales series has to offer in one handy bind-up with this exclusive edition of all three novels: Tithe, Valiant, and Ironside.
Sixteen-year-old Kaye is used to being unsettled. Traveling from city to city with her rockstar mom, Kaye never expects to be forced back into her childhood home by a dark and mysterious force intent on using her as a pawn.
As Kaye is drawn into the magical world of Faerie and finds herself caught between two rival kingdoms, she must learn how to fight her way out of this enchanting and dangerous world—before it's too late.
RELATED: 10 Enchanting Fairy Books That Will Spirit You Away
Neverwhere
First published in 1977, this new edition of Neil Gaiman's first novel is a must-read for all superfans and Carnival Row fanatics alike.
When young businessman Richard Mayhew discovers a woman bleeding on the sidewalk, his offer of assistance takes a turn for the worse.
He is quickly plunged into Neverwhere—a London filled with shadows, murderers, thieves, and spirits. He learns that Door, the woman he helped, is on a mission for revenge. And if he ever wants to get back to the streets of the London that he knows, he'll have to help her see her vengeance through.
Gilded Cage
The first book in the Dark Gifts trilogy, this tantalizing debut novel is set in a modern Britain infused with a magical twist. Here, magic controls every aspect of life, big or small. You either rule the city, or it rules you.
When two unsuspecting and conflicting families find their fates intertwined, they discover the real cost of magic and the power of humanity.
The Girl with Ghost Eyes
Richly imagined and evocative, the first book in The Daoshi Chronicles immerses readers in a magical version of San Francisco's Chinatown.
Li-lin is gifted with the ability to see the spirit world, but some may not consider that a gift. Her powers bring shame to her family—a shame they cannot afford. When her father is gravely injured by a sorcerer, Li-lin takes to the streets to confront monsters, both human and supernatural, and save her community from destruction.
RELATED: 20 Notable Fantasy Books Starring Teens With Magical Abilities
The Gilded Wolves
Paris, 1889. The world is on the cusp of a massive technological revolution, but a fantasy world still dances in the streets.
When a wealthy hotelier and his band of thieves are sent on a mission to retrieve an ancient and all-powerful artifact, they must navigate Paris's most alluring and dangerous nooks and crannies to change the course of history forever.
This post is sponsored by Open Road Media. Thank you for supporting our partners, who make it possible for The Portalist to celebrate the sci-fi and fantasy stories you love.
Featured still from "Carnival Row" via Amazon Prime