Sometimes, you just need a touch of cold-blooded, calculated murder with your SFF. Fantasy assassin books fit this craving perfectly.
Whether your weapon of choice is a double-edged sword, a sprinkle of poison, or a recently discovered ancient power, you're sure to find a thrilling and bloody adventure in these novels about fantasy assassins.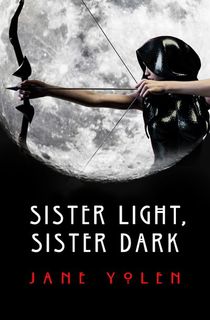 Sister Light, Sister Dark
This lyrical and artistic novel from Jane Yolen follows Jenna, a young girl who is brought to a secret woodlands camp to be raised by the all-female followers of Great Alta, a mother Goddess figure.
On the mountainside, Jenna trains to be Alta's warrior and learns to harness an ancient magic. From the depths of the land of light and shadow, Jenna can call forth her mirror image—her dark sister, Skada.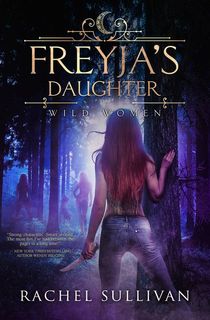 Freyja's Daughter
Faline Frey is a huldra, one of the species of Wild Women kept in check by the supernatural police force, the Hunters. She minds her business, perfectly content with her job as a bounty hunter. But when Faline's sister goes missing along with several other Wild Women, she is determined to find her.
Embarking on her mission, Faline quickly learns that there is more going on than meets the eye. Everything she has ever been told is a lie, and now she must convince her fellow Wild Women to fight back against the Hunters.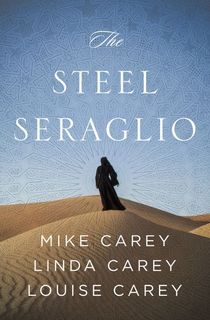 The Steel Seraglio
After a violent coup overthrows the sultan Al-Bokhari of Bessa, his haram of 365 concubines are exiled from the city by the usurper Hakkim Mehdad. Left for dead in the desert, the women must rely on themselves to survive.
But survival is not their only goal. The women want revenge, and to free Bessa from the oppressive rule of Hakkim. Forging themselves into an army, the women of the haram combine their strengths, talents, and skills to take back their city.
Poison Study
Facing execution for murder, Yelena is offered a choice. In exchange for her life, she'll become a food taster for the commander of Ixia. Yelena gets access to the luxurious royal lifestyle and some of Ixia's finest delicacies, but the job also comes with the chance of eating something deadly.
However, Yelena has some tricks up her sleeve to avoid her own demise. She has magical powers and has first-hand knowledge of poisons. But in the Kingdom of Ixia, magic is punishable by death. Yelena must be careful or she'll find herself facing execution once again.
RELATED: 10 Lush Books Like Kushiel's Dart
Graceling
From the tender age of eight, Katsa knew she was born to kill. She is a Graceling—individuals born with specialized skills, ranging from holding one's breath indefinitely to mind control. Katsa's skill is killing, an ability that her uncle, King Randa, uses to his advantage.
As the king's personal assassin, she strikes horror across the kingdom. But when a prince comes to King Randa's court—a Graceling himself, skilled in fighting—Katsa begins questioning everything she's ever done.
RELATED: 20 Notable Fantasy Books Starring Teens with Magical Abilities
Grave Mercy
In this historical fantasy set in fourteenth-century Brittany, seventeen-year-old Ismae escapes an abusive arranged marriage by seeking refuge in a convent. But the inhabitants of St. Mortain are not your typical nuns. This convent worships the god of Death, and the nuns are his assassins.
Trained in all matters of deadly skills, Ismae heads out for her first assignment in the high court of Brittany. But she finds herself facing an impossible choice when she falls in love with her target.
Throne of Glass
Any list of fantasy assasin novels should include Sarah J. Maas's masterful Throne of Glass series. The series follows Celaena, a slave toiling in the mines of Endovier, who is given an opportunity to leave her life of servitude behind. There's only one catch: she must win a tournament and become the prince's assassin for four years.
Celeana accepts, and begins her training in preparation for the tournament. But when her opponents start turning up dead, Celeana must find the killer before becoming a victim herself.
Broken Blade
Aral Kingslayer used to be a hero. As a Blade of Namara, he fought for justice in the name of his goddess. But when Namara was murdered and her temple destroyed, Aral's life was shattered. Now living on the fringes of society, he has fallen into a cycle of drinking, thievery, and smuggling.
When a mysterious woman hires him to deliver a secret message, he eagerly accepts, hoping to return to his glory days. But Aral quickly discovers that this mission is not what it seems. With enemies at every turn, he must fight to stay alive.
This post is sponsored by Open Road Media. Thank you for supporting our partners, who make it possible for The Portalist to celebrate the sci-fi and fantasy stories you love.