The end of the world seems bound to be a big event, and it's tempting to assume that the cause will be appropriately large—perhaps a nuclear exchange, maybe, or a giant asteroid. But some of science fiction's most terrifying and fascinating apocalypse stories take things in just the opposite direction. What if the end of the world, they ask, was caused by the smallest possible thing: An alien bacteria, or a strange new type of virus?
There's no shortage of books about apocalyptic plagues, but the best ones bring something new to the table. In this list, we highlight some of the best of the apocalyptic disease genre.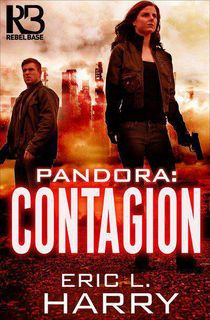 Pandora: Contagion
After the Pandoravirus outbreak, everything changed. Epidemiologist Emma Miller used to study diseases for a living, but since contracting the devastating virus—which causes uncontrollable rage in the infected—she's transformed into a force for chaos, leading a horde of the infected across the country.
Emma's twin, neurologist Isabella, is powerless to stop her sick sister from sowing violence and destruction. It's all Isabella and her brother Noah can do to try and keep the rest of their family safe in a secluded Virginia compound. But Emma knows about their refuge—and the siblings' reunion is bone-chilling. As the divided twin sisters come head-to-head in an unrecognizable world, increased tension across the country brings the healthy and the infected to the brink of civil war.
RELATED: Powerful Post-Apocalyptic Books
Detonation Event
A space thriller in the same chilling vein as Michael Crichton's Andromeda Strain, this first book in the Mars Wars series centers around the brave crew of Mars Orbiting Station-1. Captain Ry Devans and his reports are part of a historic terraforming mission destined to forever change humanity.
When carbon-based Martian microbes are found on the exterior of the ship, Dr. Karen Wagner advises blowing them into space, to avoid the risk of viral contagion—but her orders are sabotaged, and the vials are instead sent towards the biosphere. Devans and Wagner must face the hard truth that they have mutineers on their hands—even while ecoterrorists on Earth try to harness the microbes to cause an apocalyptic plague. Millions of miles from his home planet, Devans will have to take drastic measures to save the world he left behind.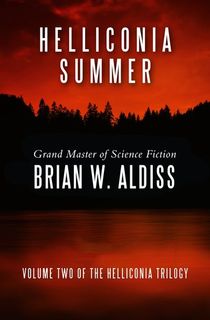 Helliconia Summer
Deadly illness figures prominently in Aldiss' popular Helliconia trilogy, particularly in this middle volume. In the heat of the planet Helliconia's centuries-long summer, Brian W. Aldiss' twin fictional diseases–"bone fever" and "the fat death"–run rampant. And while some humans live in safety above the Earth-like planet in a space station, Aldiss cleverly imagines them growing so bored in confinement that they often volunteer to head to the planet's surface and risk exposure to the deadly diseases.
RELATED: Scary-Good Sci-Fi Horror Books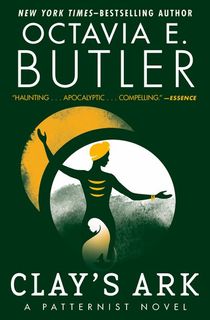 Clay's Ark
Octavia Butler's famous Patternist series features a pretty terrifying threat to mankind: Mutants called clayarks. In Clay's Ark, a prequel and the last Patternist book Butler published, we watch a terrible disease spark the mutation that will drive so much of the action in the series.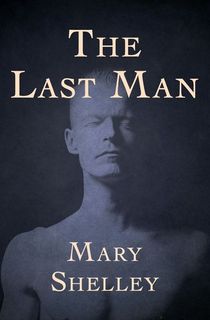 The Last Man
When it comes to sci-fi/horror, nobody does it like Mary Shelley. Shelley's classic novel Frankenstein is perhaps the single greatest sci-fi/horror novel of all time–and a literary classic to boot. In The Last Man, Shelley's protagonist lives in a world where a terrible plague has brought on the apocalypse. Critics panned this book in Shelley's lifetime, but modern scholars and readers have revived and celebrated it.
Bat Out of Hell
The deadly virus in Bat Out of Hell is a modern Black Plague. Spread by bats just as the Black Plague was spread by rats, Gold's fictional illness sparks a frenzied debate among his characters. Should bats be hunted to extinction to save humanity? Are animal lives too precious to waste? Or is there another solution–like the cure that his characters are racing against time to find?
RELATED: 8 Freaky Predictions Dystopian Novels That Have Come True
The Stand
Stephen King's The Stand is an absolutely massive book, but it never feels slow. The size of the book suits the scale of King's ambition as he charts a grim future for the world after a weaponized strain of the flu infects the populace. The Stand was originally published in the late 1970s, but King fine-tuned and expanded his work in 1990, giving us the text we have today.
I Am Legend
I Am Legend is a classic of the sci-fi/horror genre. Here, Matheson creates a disease that turns people into vampires–a twist on the classic monster horror story that would go on to influence other writers and works, particularly in the zombie sub-genre. The book follows the story of Robert Neville, the apparent sole survivor of the pandemic that claimed the lives of his wife and daughter. He works to kill those infected, as well as to try and figure out what caused the disease and how to cure it.
RELATED: Best Zombie Movies
The Passage
The Passage is a sweeping epic that covers nearly one hundred years in a near-future, post-apocalyptic world. Cronin invents a disease that causes humans to become vampire-like monsters–an illness reminiscent of the one in Richard Matheson's classic I Am Legend. The Passage's epic scope and disease narrative has also earned it comparisons to other classics of the genre, including Stephen King's The Stand.
RELATED: 15 Bloody Good Vampire Books
The Andromeda Strain
The Andromeda Strain is the novel that put Michael Crichton on the map, well before he gained notoriety for Jurassic Park. Crichton, a medical doctor, was the perfect writer to invent a fictional world-threatening disease, and his book delivers. The horrifying illness arrives from an alien world with the help of a human-made satellite, and Crichton's characters must race to contain and combat it.
Despite warnings from scientists, the American government hasn't implemented proper security procedures for probes returning for space. That hubris becomes deadly when a space probe lands in Arizona. Soon, the people of small-town Piedmont are found deceased, the only survivors an elderly man and an infant.
A team of elite scientists spring into action as part of 'Wildfire,' a classified government project designed to address the threats of deadly pandemics. As the blood clots and erratic behavior caused by the Andromeda Strain spread across the globe, researchers are in a race against time to understand and defeat the extraterrestrial threat.
Earth Abides
Originally published in 1949, Earth Abides is a post-apocalyptic classic that moves through main character Ish's life—as he is exposed to and recovers from a measles-like disease, and attempts to rebuild society with those who have survived. Set in California, Earth Abides is as much about rebuilding civilization as it is about its destruction, and Stewart's vision of the post-apocalyptic and recovering world is fascinating. Winner of the inaugural International Fantasy Award in 1951, Stewart's novel send a message about learning from our mistakes…in the hope that we don't continue to repeat them.
The Scarlet Plague
London's 1912 novel, originally published in serial form, is an essential early example of the apocalyptic disease genre. In The Scarlet Plague, London's protagonist wanders through a post-apocalyptic San Francisco Bay area and tells the reader about his life before the arrival of the plague–and the terrible things he witnessed when the disease took hold.
Enclave
Aguirre's post-apocalyptic disease novel features a particularly compelling setting: The dense world of New York City. Forced underground by the ravages of disease, New Yorkers now live in "enclaves." It's a grim world, where humans die young and, over the course of Aguirre's book, discover terrifying underground monsters. It's a fictional world that is as memorable as it is dark.
Station Eleven
This Arthur C. Clarke Award-winning novel is at once hopeful and harrowing. Set both before and after society is decimated by a brutal Swine Flu strain known as Georgia Flu, Station Eleven explores how modern humanity might be immobilized by a sudden pandemic, and how humans find meaning when civilization itself is dead.
Kirsten was just a young girl when the Georgia Flu hit. Now she's a member of the Traveling Symphony, a band of performers who migrate across North America performing plays and music to provide meaning to survivors. In her travels, Kirsten encounters connections to the life she had before Year Zero, and meets a mysterious figure who takes advantage of the disaster to prey on the vulnerable. Station Eleven is a stunning exploration of the beauty and vulnerability of our interconnected, international modern lives.
RELATED: 7 Unforgettable Books Like Station Eleven by Emily St. John Mandel
The Years of Rice and Salt
This alternate history novel by Red Mars trilogy author Kim Stanley Robinson explores what might have happened had the bubonic plague been even more devastating than it actually was.
Historically, 30 to 60% of Europe's population was killed during the fourteenth century by the plague. Robinson imagines what might have happened had 99% of the population died instead. A fascinating exploration of how our world's religion, economy, and culture might have been different, this 'what if?' novel has an epic and fascinating scope.
Hollow Kingdom
If the somber tone of the other novels on this list wears you down, Hollow Kingdom is the perfect antidote. Although the pandemic itself is terrifying, the story's hilarious and heartfelt heroes make this a surprisingly joyful read.
S.T. is a Seattle-area domesticated crow. He enjoys his simple life of watching TV and the world outside the window with his human Big Jim. But when the humans of Seattle suddenly develop a taste for brains and Big Jim is no longer the fun-loving human S.T. knows, the crow realizes he can't be a spectator anymore.
S.T. and a dog named Dennis set out across the city on a mission to save the humans. One of the funniest and wackiest zombie apocalypse stories out there, Hollow Kingdom is a perfect read for when you are sick (pun intended) of dreary tales of disease.
RELATED: 8 Vital Sci-Fi Climate Change Books
This post is sponsored by Rebel Base Books. Thank you for supporting our partners, who make it possible for The Portalist to celebrate the sci-fi and fantasy stories you love.