Born "Alice" and choosing to write under a pen name, Andre Norton is one of science fiction and fantasy's most prolific authors, having written over 100 published works throughout her 70-year career. Fans of the genre are likely aware of her ultra popular Witch World saga, which introduced a revolutionary blend of science fiction and sword and sorcery. First published in 1963, the series has lasted beyond North's death in 2005, with new authors taking up the Witch World mantle and continuing her legacy.
That legacy is a large one. In addition to having a Science Fiction and Fantasy Writers of America (SFWA) Nebula award founded in her name, Norton was also the first woman to receive the Grand Master title. Such recognition was not unfounded, as she continually broke gender barriers and introduced new ideas to the genre. For example, her High Hallack series—a Witch World spin off—starred a young female protagonist, which was virtually unheard of at the time.
RELATED: Remembering the Late Andre Norton
But whether Norton's heroes were male or female, they were always young outcasts who were forced to act quickly and think resourcefully—perhaps with the help of an animal sidekick or two—in order to survive their interplanetary adventures. As a result, Norton's work was a hit among juvenile readers and helped raise a new generation of science fiction and fantasy fans.
Though she is most well-known for her Witch World series, there are plenty of other Andre Norton books that deserve spots in your collection. And while it'd be impossible to list every book (she did write a lot, after all!), we've listed some of our favorites below. Add yours to the comments!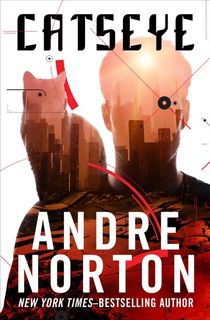 Catseye
After an interstellar war, Troy Horan is exiled to the planet of Korwar. Now working at an interplanetary pet store, he makes a bizarre discovery: he can silently communicate with the animals. This newfound telepathy will take him into the heart of a perilous conflict, in which Troy must harness the bonds of his unusual friendships to lead a band of warriors against a terrifying enemy.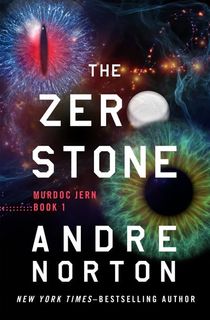 The Zero Stone
While training as a gem trader on Angkor—a center of interstellar commerce—Murdoc Jern receives a mysterious gift. The stone ring, which was retrieved from alien corpse, seems to lord a strange magnetism over young Murdoc. When his father is killed, Murdoch and his mutant sidekick embark on an epic, galactic journey to solve the crime. For some reason, Murdoch has the sneaking suspicion that the ring and the murder are linked...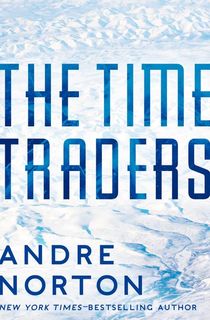 The Time Traders
In the first installment of her Time Traders series, Norton puts a sci-fi spin on the Cold War. Here, the Soviet Union possesses a significant advantage over their U.S. counterparts: the ability to travel through time and space. Desperate to acquire this technology and balance the scales of power, the U.S. government sends Ross Murdock to fulfill their mission. An ex-criminal and a by-the-bootstraps kind of guy, Murdock is sent to the long-ago "Beaker" era, where he'll try to foil the Russians' plot for world domination...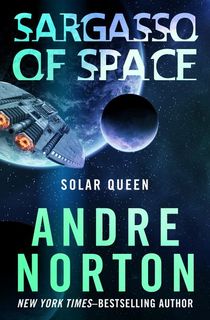 Sargasso of Space
Hungry for galactic fame, apprentice Dange Thorson accepts a position on an independently-run spacecraft. But unlike the ships of the top-dog trade companies, Solar Queen explores the darkest corners of the universe—and right now, she's bound for Limbo. Soon, Dange and his crewmates realize the planet is not the uninhabited wasteland they once envisioned, but a hub of strange activity...Sargasso of Space is the first installment of The Solar Queen series, which explores the unknown terrors hidden among the stars.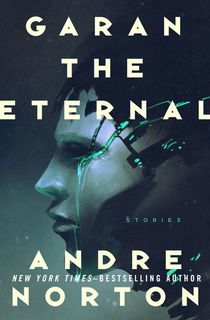 Garan the Eternal
This collection features stories set in Norton's beloved Witch World universe, and the titular "Garan the Eternal" is one of the standouts. A tale of bizarre creatures, lost worlds, and evil "humans," it follows the lives of three men—all of whom are reincarnates of the same being—until their shared destiny brings them together.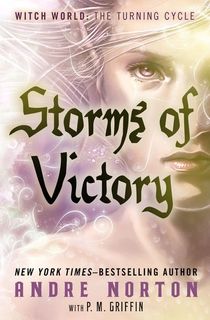 Storms of Victory
Also set in Norton's famed Witch World universe, the two novels of Storms of Victory unfold during a time of great unrest. The witches of Estcarp, having defeated their enemies, endure the consequences of their victory. In "Port of Dead Ships," an exiled woman with unknown powers may be the only hope against an ancient evil. Meanwhile, "Sea Keep" reintroduces familiar faces of the Falconer and Dale tribes, who must form an alliance to suppress an imminent attack.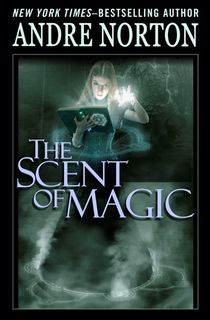 The Scent of Magic
In the Five Senses world, the nature of magic is tied to the scent of plants—and Young Willadene is among the few who can parse the "Good" enchanted odors from the "Bad." After narrowly escaping her vindictive aunt, Willadene's ability takes her to a royal court, where she finds new employment. There, she makes as many friends as she does enemies, and soon becomes entangled in the search for a duke's abducted daughter. But will her special powers help her locate the missing girl, or will they only lead her towards a greater evil?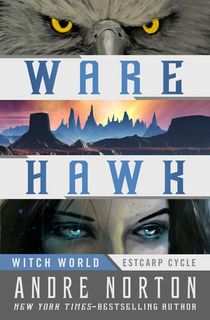 Ware Hawk
Another addition to Witch World lore, Ware Hawk follows Tirtha, an orphan and the last descendant of her family dynasty. Now, there is only one place for her to go: Hawkholme, her ancestral home. To make the perilous trek, she will need the protection of Nirel, a down-on-his-luck warrior whose life has been similarly torn apart. But even with Nirel's psychic powers and Tirtha's resourcefulness, their journey will not be easy—especially when a Dark Power conspires against them.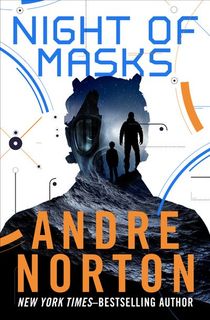 Night of Masks
Nik Kolherene, the now-disfigured victim of a planetary war, longs to live among society without his mask. His dream comes within reach when the Thieve's Guild, a shadowy outlaw group, promises facial reconstruction in return for Nik's services. His task? To kidnap the son of an important official, deliver him to the dangerous planet Dis, and enable the Guild to mine the boy for secrets. Unable to resist the opportunity, Nik sets out to capture his target, only to find that the consequences of his mission are much bigger—and are far more malicious—than he thought.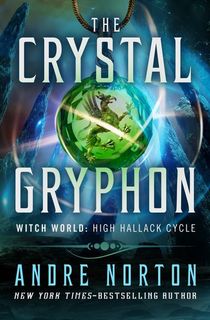 The Crystal Gryphon
If anyone has paid for the sins of their father, it's Kerovan—a centaur-like descendant of the amber-eyed and disgraced Old Ones. Despite his curse, he is betrothed to Lady Joisan, a beautiful woman whom he's never met, but to whom he feels an undeniable loyalty. For protection against their rising enemy, he sends her a mystical gift—a crystal gryphon necklace with powers that will trap them in a monumental battle, fighting side by side.
RELATED: The Enduring Anger of Joanna Russ
This post is sponsored by Open Road Media. Thank you for supporting our partners, who make it possible for The Portalist to continue publishing the sci-fi and fantasy stories you love.
Featured photo courtesy of Open Road Media