There are some science fiction and fantasy worlds for which one book just isn't enough to keep a reader satisfied. Then again, not everyone has time to read a series that includes a dozen follow-ups. That's why duologies are the perfect sweet spot for readers who want to dive deeper into other worlds without getting overwhelmed.
Whether you crave post-apocalyptic triumphs of science and religion, or have a hankering for dragons, werewolves, demons, and more, here are eight complete science fiction and fantasy duologies that you can read right now.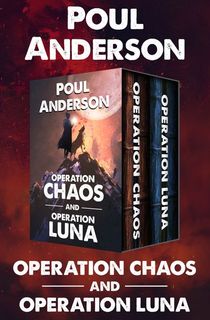 Operation Chaos and Operation Luna
In Operation Chaos, werewolf Steve Matuchek and formidable witch Virginia Graylock are partners in a war against the invading Caliphate forces. With America at stake, Steve and Ginny must stop their enemy from releasing a genie superweapon.
RELATED: 11 Werewolf Romance Books to Sink Your Teeth Into
In Operation Luna, Steve and Ginny have found some normalcy by settling into a marriage and having three high-energy children.
But the couple is called to arms once again when a plot to sabotage America's first crewed mission to the moon is uncovered. The pair can't take on the threat on their own, however, and will have to rely on a group of magically-gifted allies to get the job done.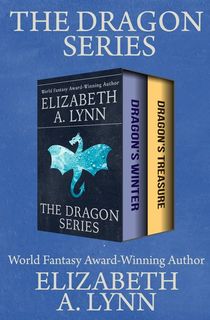 The Dragon Series
Dragon's Winter follows Karadur, the son of a shape-shifting Dragon king. Karadur is destined to become a dragon and rule the kingdom of Ippa, but in a fit of jealousy, his twin brother Tenjiro stole the talisman that would manifest Karadur's true form.
As his brother threatens to destroy Dragon Keep, Karadur must rally his dragon warriors to vanquish the sorcerer and reclaim his destiny.
In Dragon's Treasure, Karadur unleashes vengeance and justice after a gruesome murder. He wipes out the outlaw Unamira clan—yet two members survive the attack.
As Karadur takes one survivor as his lover to maintain his family line, the other will grow into the life of crime he was destined for.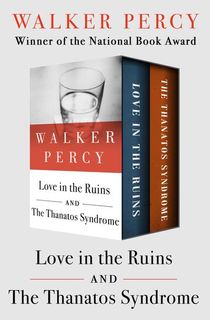 Love in the Ruins and The Thanatos Syndrome
In Love in the Ruins, the United States teeters on the edge of catastrophe. Is the country's last hope Dr. Thomas More, an alcoholic psychiatrist?
For all his faults, he's invented the lapsometer, a device which diagnoses and cures the country's spiritual ailments. In the wrong hands, it could destroy the very fabric of society.
In The Thanatos Syndrome, Tom has plans for a simpler life back home in Louisiana. But when the inhabitants of his hometown start spiraling out of control, Tom and his cousin Lucy—an epidemiologist—must take a deeper look into the situation. What the pair finds is a conspiracy by the government to rob its citizens of their very selves.
RELATED: Lesser-Known Dystopian Series You Haven't Read But Should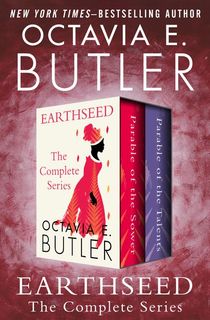 Earthseed
This duology from one of the most prescient authors in science fiction begins with Parable of the Sower. Following an economic and ecological apocalypse, Lauren Oya Olamina escapes the slaughter which claims her family and the majority of her community.
Alongside a group of survivors, Lauren travels north through America's wasteland. But danger is lurking around every turn as this courageous teenager births a new religion which embraces change and survival.
RELATED: 16 Octavia Butler Books: The Complete Canon
In Parable of the Talents, the religion of Earthseed has taken root in a resilient community, but a despot poses a new threat to the future Lauren forged.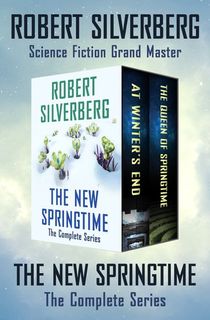 The New Springtime
In At Winter's End, the final remaining inhabitants of Earth have spent millennia living underground to escape the falling "death stars" which wiped out their civilizations. Now, the Earth's surface is once again habitable. A leader of one of the underground tribes forges a path to freedom, but what awaits them is full of danger.
RELATED: 16 Powerful Post-Apocalyptic Books
In The Queen of Springtime, Earth's underground survivors have made it to the surface to repopulate and reclaim the legacy they left behind. But another race claims the surface—insect-like beings called the hjjk—and they aren't looking to return the land they spent eons calling home.
Slayer
This duology takes place in the world that Buffy the Vampire Slayer left behind. Slayer follows twins Nina and Artemis, who were raised at the Watcher's Academy. Their whole lives they've been trained to be guides to future Slayers—those gifted with supernatural strength to fight the forces of darkness.
But Nina has never wanted this violent life, preferring instead to follow her dreams to be a medic. Things don't go according to plan when Nina rises not only as the next Slayer, but the very last one.
RELATED: 19 Bloody Good Vampire Books
In Chosen, Nina hopes that the Watcher's Castle will be a utopia for battered demons. But Nina's slayer powers don't feel quite right after a run-in with an evil succubus. As she battles an inner darkness, an outer threat promises to strike close to home. With Slayers, it's always another apocalypse.
The Shatter the Sky Duology
Shatter the Sky
Maren grew up amidst the ruins of a conquered mountain nation. Now, she wants only to have a peaceful life with her girlfriend Kaia. But one day Kaia is kidnapped by a prophetic band of agents called the Aurati, and forced into their ranks.
Maren plans to steal one of the emperor's dragons and storm the Aurati base. But that's easier said than done, as Maren must first become an apprentice to the Aromatory—the emperor's dragon trainer.
RELATED: 14 Best Dragon Books in Fantasy Fiction
In Storm the Earth, Kaia isn't the same person she was before her abduction. Not to mention, Naava has isolated to recover from devastating wounds, leaving Maren in charge of freeing the rest of the dragons on her own.
The Monsters of Verity Series
This Savage Song
In This Savage Song, Kate Harker and August Flynn are heirs to a divided city overrun by monsters and torn apart by war.
Kate longs to be like her father, who charges humans for protection from the monsters he lets roam the streets. August craves humanity, but he's a monster who can snatch a human's soul with one simple song. Kate and August are thrown together with the fate of their home hanging in the balance, and faced with the choice to become true heroes or villains.
In Our Dark Duet, the war between monsters and humans rages fiercely on. August and Kate must battle a demon from their past, and their preconceptions about each other.
RELATED: 10 Books for Fans of V.E. Schwab
Featured image from the cover of 'Storm the Earth.'
This post is sponsored by Open Road Media. Thank you for supporting our partners, who make it possible for The Portalist to celebrate the sci-fi and fantasy stories you love.