Ellen Datlow has been a speculative fiction powerhouse for nearly four decades, since she started her career as the fiction editor of Omni magazine. From 1988 until 2008, she co-edited (usually with frequent collaborator Terri Windling) the Year's Best Fantasy and Horror series.
Starting the following year, she began editing The Best Horror of the Year series, which continues to run to this day, with nearly a dozen annual volumes. (Volume 12 is slated for publication in September of 2020.)
RELATED: 8 Underappreciated and Unsettling Horror Books by Women
Datlow's been called "the venerable queen of horror anthologies" by the New York Times, and has acquired stories by some of the biggest names in the genre, including Stephen King, Neil Gaiman, Laird Barron, Paul Tremblay, and many others.
Besides her various best of the year volumes, she has edited or co-edited dozens of horror, dark fantasy, and sci-fi anthologies over the years, and has been honored with just about every award for editing that the genre has.
Datlow's original anthologies run the gamut from retellings of classic fairy tales to erotic science fiction, almost every one of them a who's who of some of the best and most exciting names in the field at the time of its publication. (Full disclosure: I'm lucky enough to count myself among the many, many authors Ellen Datlow has published over the years.)
Here are just a few of Ellen Datlow's many wonderful books, to give you some idea of how vast (and how varied) her editorial oeuvre really is…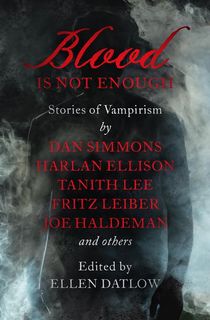 Blood Is Not Enough
Ellen Datlow's first original anthology, Blood is Not Enough was originally published in 1989, and offered new spins on the classic vampire tale from authors like Fritz Leiber, Harlan Ellison, Tanith Lee, Steve Rasnic Tem, and Dan Simmons, years before he wrote The Terror.
One standout is a rare piece of fiction by acclaimed cartoonist Gahan Wilson in the form of his 1967 story, "The Sea Was Wet as Wet Could Be."
RELATED: Bloody Good Vampire Books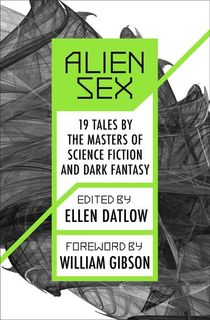 Alien Sex
Originally published in 1990 when she was still fiction editor at Omni, Alien Sex features "19 tales by masters of science fiction and dark fantasy" that will "move you out of your comfort zone and open you up to experiencing something—or someone—completely different."
With an introduction by William Gibson, and featuring stories by Harlan Ellison, James Tiptree, Jr., Pat Cadigan, Lisa Tuttle, and many others, this one-of-a-kind anthology explores both the allure—and the horror—of erotic experiences with things that are not of this earth.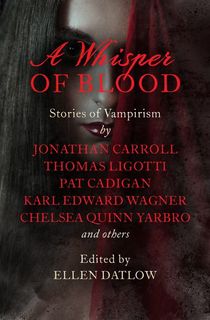 A Whisper of Blood
In 1991, Datlow followed up Blood is Not Enough with A Whisper of Blood, her second anthology of original vampiric tales.
This time, she assembled an even more astonishing lineup of writers, including "The Slug," a novelette by Karl Edward Wagner, and stories by Suzy McKee Charnas, Kathe Koja, Chelsea Quinn Yarbro, Thomas Tessier, Jonathan Carroll, and none other than Thomas Ligotti himself, who contributed the chilling tale, "Mrs. Rinaldi's Angel."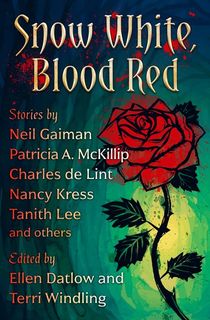 Snow White, Blood Red
In 1993, Ellen Datlow began a series of fairy tale anthologies with co-editor Terri Windling, with whom she was also co-editing the Year's Best Fantasy and Horror series at the time.
The first of these was Snow White, Blood Red, a series of "fairy tales retold – with a twist" that the New York Times Book Review called, "provocative" and "nightmarish." The tales gathered in Snow White, Blood Red include a novelette by Charles de Lint set in his fictional city of Newford, not to mention stories by Neil Gaiman, Gahan Wilson, Tanith Lee, Kathe Koja, Jane Yolen, Patricia McKillip, and many more.
RELATED: 12 Enchanting Fairy Tales for Adults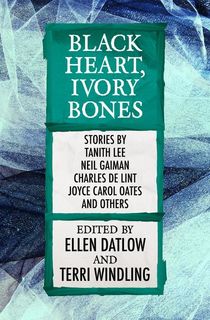 Black Heart, Ivory Bones
Snow White, Blood Red was followed up by a half-dozen other anthologies retelling classic fairy tales with new and often chilling twists from "some of our best storytellers" (The Washington Post), all of which were co-edited with Terri Windling.
The series culminated in Black Heart, Ivory Bones, originally published in 2000 and featuring more than twenty stories and poems from Tanith Lee, Neil Gaiman, Joyce Carol Oates, Howard Waldrop, and a novella by Susanna Clarke, set in the same universe as her novel, Jonathan Strange & Mr. Norrell.
RELATED: A Hungry Monster Haunts a Young Boy in Neil Gaiman's "Troll Bridge"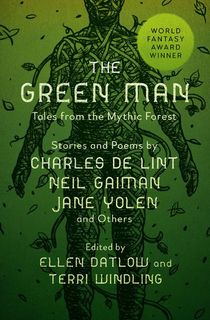 The Green Man
Even after the publication of Black Heart, Ivory Bones, Datlow and Windling were not done publishing award-winning collections of retold fairy tales.
They continued with such titles as Swan Sister and Troll's Eye View through 2009, as well as branching into a series of "mythic" fiction collections which tapped into broader cultural traditions and folklore, beginning in 2002 with the publication of The Green Man: Tales from the Mythic Forest.
Across fifteen stories and three poems, The Green Man offers "diverse takes on mythical beings associated with the protection of the natural world" (School Library Journal) from authors like Neil Gaiman, Delia Sherman, Midori Snyder, and Jeffrey Ford.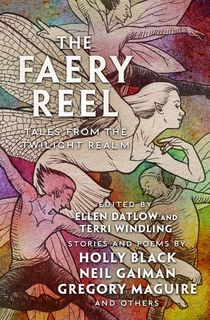 The Faery Reel
In 2004, Datlow and Windling followed up The Green Man with The Faery Reel, subtitled "Tales from the Twilight Realm."
Nominated for a World Fantasy Award, The Faery Reel contains new stories and poems of the world of fey folk by authors like Holly Black, Steve Berman, Charles de Lint, Neil Gaiman, and others, including new novelettes by Kelly Link, Tanith Lee, and Gregory Maguire, the author of Wicked.
The Dark: New Ghost Stories
Nominated for both the Stoker and World Fantasy Awards when it was released in 2003, Ellen Datlow's haunting horror anthology The Dark did for ghost stories what she had already done for vampires, fairy tales, and more.
With stories by Kelly Link, Charles L. Grant, Ramsey Campbell, Joyce Carol Oates, and an absolutely chilling novelette by Terry Dowling that is worth the price of admission all by itself, The Dark showcased Datlow's unsurpassed skill as an editor and anthologist.
The Doll Collection
For those who have had the pleasure of meeting Ellen Datlow or following her on social media, it will come as no surprise that she's an aficionado of creepy dolls.
That affection shines through in this British Fantasy Award-winning anthology that was also nominated for the World Fantasy, Stoker, and Shirley Jackson awards when it came out in 2015.
The Doll Collection brings together seventeen eerie tales of cursed, haunted, and abandoned playthings by John Langan, Veronica Schanoes, Genevieve Valentine, Mary Robinette Kowal, Stephen Graham Jones, Gemma Files, Joyce Carol Oates, and more.
Children of Lovecraft
In recent years, the writings of H. P. Lovecraft—and stories and products inspired by it—have become a sort of cottage industry all their own. Datlow has edited several anthologies inspired by the works of the "Old Gent from Providence," including titles like Lovecraft Unbound and Lovecraft's Monsters.
Her most recent foray into this fertile territory was 2016's Children of Lovecraft, to which I admit a special affinity because it contains my story "Mortensen's Muse," alongside tales by the likes of Gemma Files, Stephen Graham Jones, John Langan, Laird Barron, Brian Evenson, A. C. Wise, Livia Llewellyn, and many others.
RELATED: Sci-Fi Short Stories You Can Read Over Your Lunch Break
This post is sponsored by Open Road Media. Thank you for supporting our partners, who make it possible for The Portalist to celebrate the sci-fi and fantasy stories you love.
Featured photo: Wikimedia Commons / Photoshop