Isaac Asimov–inarguably one of the most influential sci-fi writers of all time–posited that the trappings of sci-fi could be applied to virtually any literary genre.
His first major test case for this hypothesis was The Caves of Steel, his novel about an agoraphobic detective and his robot co-investigator.
And although it wasn't quite hardboiled, this novel laid the groundwork for the long-term union of sci-fi and noir mystery—a union that inspired some of the best works in 20th and 21st century sci-fi.
So, grab your fedora and let's head to the seedy underbelly of space for a few hardboiled sci-fi noir mysteries.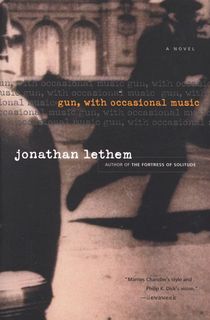 Gun, with Occasional Music
A bit of Asimov and Philip K. Dick spiced liberally with some Raymond Chandler and Gary K. Wolf, Gun, With Occasional Music is a quintessential hardboiled sci-fi noir.
Set against the backdrop of a futuristic Oakland where evolved animals are part of society, this detective tale follows gumshoe Conrad Metcalf as he becomes hopelessly embroiled in a murderous conspiracy involving shady government officials, double dealing gangsters, and a killer kangaroo.
Do Androids Dream of Electric Sheep?
The iconic novel that inspired the Blade Runner films, this cyberpunk classic centers around Rick Deckard, a bounty hunter in 2021 tasked with 'retiring' lifelike androids called replicants.
When Rick uncovers a disturbing secret, he becomes embroiled in a mystery full of cyborg sirens, gun-toting gumshoes, and double-crosses.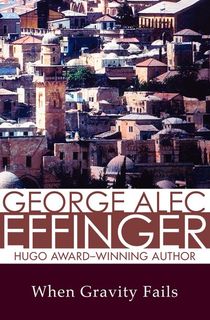 When Gravity Fails
This Nebula and Hugo finalist imagines a high-tech future where the North African region has become a dominant superpower and neural interfaces allow people to change personalities on a whim.
A series of murders ranging from skillful assassinations to sadistic Jack the Ripper-esque slayings has rocked the neighborhood of Budayeen.
P.I. Madrid Audran is drawn into the cases, and soon discovers the killer may be one man employing a series of deadly personality mods.
To bring the killer to justice, Audran will have to do the one thing he's long refused – get wired for a neural implant himself. The question is, will it be enough?
RELATED: 10 Exciting Cyberpunk Books Filled With High Tech and Low Life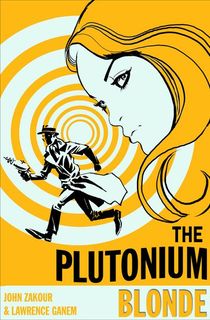 The Plutonium Blonde
The Pluntonium Blonde walks an impressively fine line between homage and loving satire/parody. It's sci-fi noir by way of Christopher Guest and Carl Hiaasen.
Zachary Nixon Johnson is the last private eye on earth–a position that makes him something of a celebrity.
When he's hired to track down the plutonium-powered clone of an exotic-dancer-turned-CEO, Zach quickly finds himself in over his head.
Between the unexplained assassination attempts and the unwanted publicity, it will take every ounce of savvy Zach can muster to solve this conspiracy-laden conundrum and possibly save the world.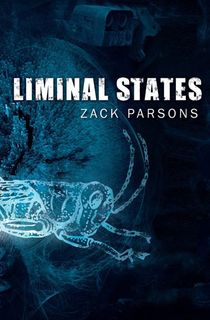 Liminal States
This thought-provoking mash-up of western revenge, hardboiled noir, and sci-fi horror is a mind-bending, centuries-spanning thriller.
Following a deadly gun battle, Gideon Long is left dying in New Mexico desert in 1874. He discovers a mysterious pool and makes an arcane bargain that will save his life.
But this pact locks Gideon into a devastating cycle of reincarnation, vengeance, and destruction across generations, from old west wastelands, to 1950s Los Angeles, to a 21st century on the brink of calamity.
RELATED: 13 of the Best Neo-Noir Movies
The Caves of Steel
While not necessarily hardboiled, The Caves of Steel is, in many ways, the proto sci-fi noir novel, and no list is really complete without it.
This entry in Isaac Asimov's acclaimed Robot series was an innovative blend of murder mystery and sci-fi.
It centers around a detective in an overpopulated far-future New York where humans largely survive in vast underground cities encased in steel domes.
When a prominent citizen on a space colony is murdered, Detective Elijah Bailey is sent to investigate, and forced to work with a robot partner built to resemble the victim.
RELATED: 8 Iconic Isaac Asimov Books That Are Necessary Sci-Fi Reading
Made to Kill
In an alternate version of 1960s Los Angeles, Raymond Electromatic is the world's last robot, and works as a private detective.
Ray soon finds himself pulled into the glitz, glamor, and intrigue of Hollywood, when a mysterious yet familiar woman talks him into tracking down a missing movie star.
However, this simple missing person case quickly becomes more than Ray bargained for, and he finds himself caught up a in a far-reaching and possibly deadly conspiracy.
RELATED: 10 Books About the Robot Revolution
Yiddish Policemen's Union
This alternate history tale from Pulitzer Prize-winner Michael Chabon imagines a reality where Jews fleeing the Holocaust and the collapse of the fledgling state of Israel set up an autonomous district in Alaska.
60 years after the creation of the Federal District of Sitka, the District is set to revert back to Alaskan control.
Amid this turmoil, a down-on-his-luck detective named Meyer Landsman finds himself embroiled in a murder investigation that powerful people want squashed, and which may have implications that reach further than anything he could have imagined.
The City and the City
This is a piece of hardboiled detective fiction as only China Mieville could imagine.
The Eastern European cities of Beszel and Ul Qoma exist in the same space. Beszel is a crumbling relic, and Ul Qoma a vibrant metropolis.
The citizens of each city are forbidden from acknowledging the other's existence, and to breach the border between the two is a grievous crime.
When an Ul Qoma woman is found dead in Beszel, detective Tyador Borlu of Beszel is allowed to legally enter Ul Qoma to investigate the case. Borlu is quickly embroiled in a dangerous power struggle, a far reaching conspiracy, and a horrifying threat that could mean destruction for both cities.
Altered Carbon
In the 25th Century, humanity has colonized the galaxy, and the ability to download one's consciousness into a new body (or "sleeve") has made death little more than an inconvenience.
Takeshi Kovacs, a former UN envoy, has died several times. Awakening in a new body is nothing new.
However, when he awakens from his latest death in Bay City (formerly San Francisco) and light-years from his home, Kovacs is drawn into a danger and far reaching conspiracy that bring down the world as he knows it.
The Automatic Detective
With The Automatic Detective, A. Lee Martinez brings his brand of irreverent humor to a mishmash of hardboiled mystery and futuristic sci-fi.
Mack Megaton was originally created as a massive killing machine. He was engineered for pure domination. Now, he spends his days driving a cab, keeping his head down, and working toward citizenship.
But when his neighbors are kidnapped, Mack sets about tracking them down and stumbles into a vast plot at the very heart of Empire City's founding.
This post is sponsored by Open Road Media. Thank you for supporting our partners, who make it possible for The Portalist to celebrate the sci-fi and fantasy stories you love.