Who doesn't love a good fairy tale retelling? Queer fairy tale retellings, reinvented folktales set in modern times, and stories that draw upon folklore to create something new—there's something for every reader. From dark and grim tales to swoon-y romantic fantasies, these reimagined fairy tales run the gamut, just like the original source material they're based on.
Here are 21 fairy tale retellings to satisfy anyone looking for a little more magic and wonder in their reading life.
RELATED: Enchanting Fairy Tales for Adults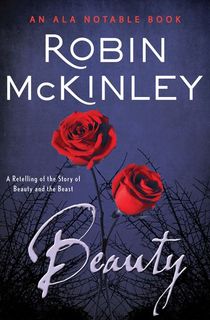 Beauty
Robin McKinley has retold several fairy tales over the course of her writing career. She's even explored Beauty and the Beast more than once!
This version introduces a heroine who's anything other than what her name promises. But what she may lack in looks, she more than makes up for in courage. And when her father forfeits his life to a Beast for trespassing and theft, that mettle is tested when she takes her father's place at the Beast's side.
The Fox Woman
Kitsune—or foxes—occupy a special place in Japanese folklore. One popular story features a human man who falls in love with a mysterious woman. The woman, of course, is a fox who's taken on human form.
As the stories go, the man marries the woman and they start a family, but eventually the husband discovers the truth. Johnson builds on this familiar tale in her novel about a fox who falls in love with a married nobleman and sets out to win his affections.
A Curse Dark As Gold
After her father's death, Charlotte and her sister struggle to keep the family mill running. But when bad luck seems to strike them again and again, she wonders if the rumors about the mill being cursed are true.
Then, she meets Jack Spinner, who makes her an irresistible offer. He'll spin straw into gold for her if she gives him her mother's ring. Seems like a good deal, right? But you know the saying: if it sounds too good to be true, it probably is.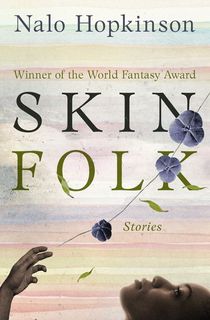 Skin Folk
In this short story collection, Hopkinson draws upon Caribbean folklore to inform her writing. While the stories themselves tackle topics of race, gender, and class, a few of them might be familiar to fairy tale aficionados: "Riding the Red" portrays Red Riding Hood as a grandmother, and "The Glass Bottle Trick" retells the infamous French story of Bluebeard.
Tender Morsels
In this retelling of "Snow White and Rose Red," Lanagan delves into the darkness and cruelty that lies beneath the surface of many classic fairy tales. Not for the faint of heart, this novel explores mothers, daughters, trauma, resilience, and healing.
Forest of a Thousand Lanterns
Fairy tale retellings take on many forms. Maybe the familiar story takes place in contemporary times versus the fantasy land of yesteryear. Maybe the romance has been changed in some way, or the protagonist's gender has been switched.
In Dao's debut young adult novel, not only does Snow White get retold as an East Asian fantasy, it tracks the rise of the villainess queen.
Beautiful Xifeng is destined for greatness, but it comes with a price—she must embrace the dark magic coursing within her. Other Snow White retellings portray the wicked stepmother as the heroine while Snow White is the true evil. That's not the case here. Make no mistake: Xifeng is not a good person. She is, however, sympathetic and utterly fascinating.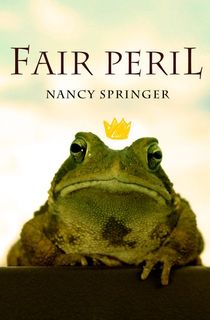 Fair Peril
Some fairy tale retellings expand on the source material. Others put a unique spin on things. Nancy Springer's retelling of "The Frog Prince" features a middle-aged divorcee named Buffy who has no time for fairy tales. She knows there are no happy endings.
Then she meets a talking frog who asks for the kiss that will transform him back into a handsome prince. Buffy balks at the request, but her daughter doesn't—and now this mother has a big problem on her hands.
The Crane Wife
Ness bases his novel on the classic Japanese folktale, "Tsuru no Ongaeshi" or "The Crane Returns a Favor."
As in the original story, The Crane Wife features a kind man who finds an injured white crane. After helping her, the bird flies away. The next day, he meets a mysterious woman. They fall in love and build a life together. Alas, the husband isn't satisfied and delves into his lady love's secrets. What could possibly go wrong?
To Kill a Kingdom
Lira is an infamous siren princess known for ripping princes' hearts from their chests. Elian is a crown prince who would rather hunt sirens than ascend the throne. Their paths cross when Lira is punished by her mother and transformed into a human.
Elian saves this drowning woman—not knowing she's the prince-killing siren princess he's sworn to kill, and that her latest target is him.
Winter Rose
The Scottish folktale of Tam Lin tells us of a young man who's saved from the faeries by his true love. Here, Patricia McKillip retells this classic story with her signature dreamlike, beautiful prose.
Tam Lin
By contrast, Pamela Dean takes the story of Tam Lin into the 1970s in what is probably her most well-known novel. While not overtly fantastical like other fairy tale retellings on this list, the novel does capture the undergraduate experience in detail.
Deathless
Catherynne M. Valente offers her own spin on the Russian villainous figure of Koschei the Deathless. The central characters of Koschei, Marya, and Ivan are all here, but Valente sets the classic story against a tumultuous time in Russian history: the 20th century.
Daughter of the Forest
The first novel in the Sevenwaters series retells the Grimm fairy tale of "The Six Swans." Instead of being born a seventh son, Sorcha was born a seventh child and first daughter. When her new stepmother curses her brothers, the only way she can break the spell is by staying silent while completing a quest for the Fair Folk.
The Epic Crush of Genie Lo
Overachieving Genie Lo just wants to get into the Ivy League university of her choice. Too bad her plans go off the rails when monsters from Chinese folklore flood her suburban hometown. Thankfully, she meets Quentin Sun Wukong—the incarnation of the legendary Monkey King—who guides her to her destiny.
Lost Boy
"Peter promised we would all be young and happy forever. Peter lies." In Christina Henry's dark reimagining of J.M. Barrie's Peter Pan, Captain Hook is reimagined as Peter's estranged close friend, and the first-ever Lost Boy. In this story, Hook is not the villain we've been told, but a conscientious Lost Boy desperate to escape Peter's dark playground.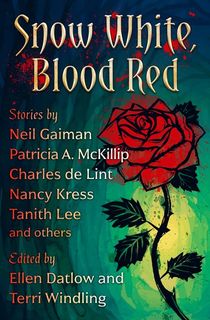 Snow White, Blood Red
During her long editorial career, Ellen Datlow has curated a series of anthologies featuring retold fairy tales. As with all retellings, the approaches vary. Some are straightforward explorations of the traditional folktale while others reinvent them entirely. Datlow's tastes are in full display here. The stories are often lush, dark, and erotic, and many times eschew the familiar happily ever after.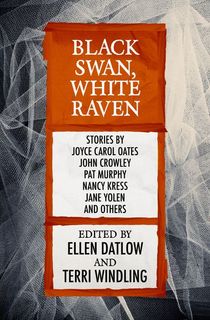 A Touch of Gold
We all know the story of King Midas, a greedy ruler who already has everything but still wants more. In fact, he wishes that everything he touches would turn to gold. He gets his wish, but he soon realizes it's a curse—one hug turns his precious daughter to gold.
A Touch of Gold tells the story of Kora, King Midas' daughter, and what happens to her after she becomes a literal golden girl.
RELATED: Thrilling Books Like Percy Jackson
Ash
In this modern young adult classic, Malinda Lo reimagines Cinderella as a lesbian romance. After her beloved father's death, Ash endures her stepmother's cruelty by losing herself in fairy tales.
But one day, her dreams come true when she meets Sidhean, a faerie who claims her for his own. Ash views it as her chance to escape, but then she meets the huntress, Kaisa. Now, she might have found a new reason to live.
Uprooted
Novik draws upon Eastern European folklore in this novel about a small village neighboring an evil forest that eats people and drives them crazy. It also sends out monsters to destroy towns. Not a good time.
Against the forest stands a wizard named Dragon, but his protection comes with a price. Every ten years, Dragon takes a girl from the village to serve him. Agnieska thinks Dragon will claim her beautiful best friend. Instead, he picks her.
The Bear and the Nightingale
The first installment of Arden's trilogy draws upon several Russian fairy tales and weaves them into something new. Born with the Sight, Vasya grew up on stories about sprites and demons. But those traditional beliefs and customs are challenged when her father brings home a new wife and the village gets a new priest.
This post is sponsored by Open Road Media. Thank you for supporting our partners, who make it possible for The Portalist to celebrate the sci-fi and fantasy stories you love.