Horror-fantasy author Joe Hill is a winner of the World Fantasy Award, the Bram Stoker Award, the Locus Award, the Eisner Award, and many other accolades. He also happens to be the son of horror icon Stephen King, but Hill's bibliography is terrific in its own right.
In recent years, many of Hill's books have received screen adaptations. Most recently, the long-awaited adaptation of Hill's comic book Locke & Key premiered Friday, February 7th on Netflix.
Hill's spooky comics series was illustrated by Gabriel Rodriguez, and centers around a mysterious estate known as Keyhouse. The Locke children move to the Keyhouse after the shocking death of their father, and uncover secrets that lead across time and dimensions.
If you've already binged Locke & Key and finished Hill's other works, you're likely hungry for a new book to satiate your desire for the weird and the wonderful. Here are our recommendations for your eight next reads if you love Joe Hill books.
RELATED: 9 Scary-Good Fantasy Horror Books
If you like Locke & Key, read The Secret of the Underground Room...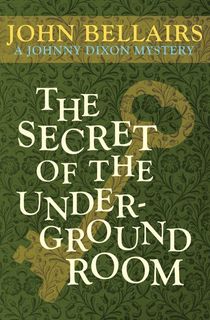 The Secret of the Underground Room
John Bellairs' Johnny Dixon series is delightfully gothic and spooky, despite being aimed at younger readers. The series follows the adventures of a young boy who has a proclivity for uncovering sinister and strange escapades.
Johnny is friends with local priest Father Higgins. Soon after Professor Higgins relocates to a new parish, he disappears. Johnny follows the trail of his dear friend on a twisting path to England, and uncovers a supernatural connection to the vanishment.
Like Locke & Key, The Secret of the Underground Room features a grieving child caught up in an ancient battle between good and evil.
If you like The Fireman, read I Am Legend...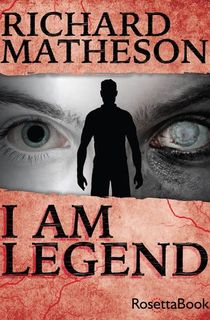 I Am Legend
Joe Hill's epic The Fireman is set in a post-apocalyptic world where society has been thrown into chaos by a plague that literally burns its victims alive.
Nurse Harper, one of the afflicted, thinks she has found refuge within a commune whose residents appear to have found a cure for the fiery scourge. But this relative paradise is more complex than it first appears.
Like The Fireman, the classic apocalyptic plague novel I Am Legend makes readers question who the true villains are.
Set after a mysterious illness turns all infected into vampire-like walking dead, the concise but powerful novel follows Robert Neville, a survivor in L.A. Robert spends his days staking sleeping monsters and his nights hiding in his home from what remains of his neighbors.
Robert has found a way to survive a world gone to Hell. But ultimately, his longing for human contact may be his downfall.
If you like Heart-Shaped Box, read Wylding Hall...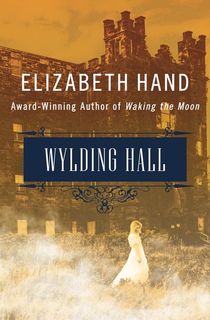 Wylding Hall
In Joe Hill's Heart Shaped Box, Jude, an aging rapper, is obsessed with collecting occult items. He's excited by his latest acquisition, an allegedly haunted suit delivered to Jude's estate inside a box shaped like a heart. Jude soon realizes that the suit is exactly as advertised.
Like Heart Shaped Box, Wylding Hall follows musicians embroiled in a spooky mystery as they cope with the ghosts of the past. In this Shirley Jackson Award-winner, a British folk band returns to a rambling country estate years after their bandmate Julian disappeared mysteriously on the same grounds while recording an album. But the search for new answers resurrects old threats...
RELATED: 16 Dark Fantasy Books You Won't Be Able to Put Down
If you like N0S4A2, read Black Light...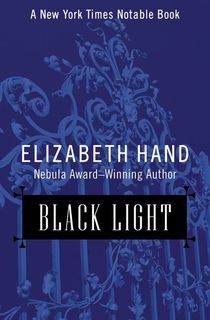 Black Light
N0S4A2 (a Vanity-plate play on 'Nosferatu') is a Joe Hill novel about Christmas, teleportation, and murder. A tour-de-force of fantasy horror, N0S4A2 was recently adapted for TV. The AMC series stars Zachary Quinto as Charlie Manx, a supernatural killer causing yuletide-inspired violence across the country.
Like N0S4A2, Black Light by Elizabeth Hand features a woman with incredible powers taking a stand against generations-old evil. Lit Moylan has a happy small-town life, despite the reputation of her eccentric grandpa, Axel Kern.
Axel is known for throwing bohemian bacchanals in his mansion overlooking the town. When Lit visits Axel's home and touches a statue, she acquires unsettling new abilities and is ushered into a dangerous world of ancient immortals.
RELATED: 8 Chilling Sci-Fi Horror Movies
If you like Strange Weather, read Swan Song...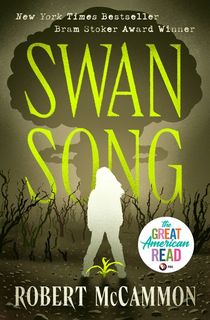 Swan Song
Joe Hill's Strange Weather anthology features four short novels exploring the apocalyptic, the ghostly, and the all-too real. From the story of a persistent, deadly rainshower to a devastating look at the phenomenon of American mass shootings, Strange Weather will stay with you long after reading.
Like several of the novels in Strange Weather, Robert McCammon's award-winning Swan Song is a vivid and terrifying look at the end of the world.
Nine-year-old Swan is a modern-day Cassandra, plagued with visions of an imminent apocalypse. When the horrific nuclear vision Swan predicts comes to pass, she knows the worst is still on the horizon for humanity. With the help of a former pro wrestler, Swan stands between survival and the end of civilization.
RELATED: 16 Powerful Post-Apocalyptic Books
If you like Full Throttle, read Strange Wine...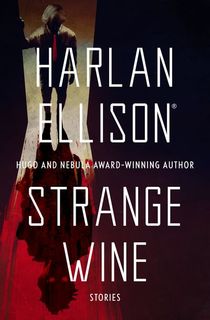 Strange Wine
Joe Hill's Full Throttle features 13 entertaining and terrifying short stories, including "In the Tall Grass," a collaboration between Hill and his father (Stephen King, perhaps you have heard of him?).
Like Full Throttle, Strange Wine is an incredible collection of short horror fantasy. From the dark mind of Harlan Ellison comes stories that take readers on subterranean journeys beneath nightmare cities, inside the skin of an alien, and into the center of a pandemic.
RELATED: Sci-Fi Short Stories You Can Read Over Your Lunch Break
If you like Horns, read The Dark Half...
The Dark Half
Joe Hill's Horns is a horror-fantasy propelled by a terrifying mystery. Young Ig Perrish hasn't been formally charged with the horrific murder of his girlfriend, Merrin Williams, but he is largely considered guilty in his small hometown. When a grieving Ig wakes one morning in the woods to find that he suddenly has horns and a devilish ability to make others do his bidding, even he starts to doubt his innocence.
Ig's inner conflict is similar to that of Thad Beaumont, the protagonist of Stephen King's The Dark Half. Under the pseudonym George Stark, the mild-mannered Thad writes popular pulpy crime novels.
When someone going by the name of George Stark commits a string of murders, Thad begins to question what his connection to these killings really is. As Thad unlocks dark secrets from his own past, he must uncover whether the killer is an external threat — or one that comes from within.
If you like Twentieth Century Ghosts, read The Very Best of Caitlin R. Kiernan...
The Very Best of Caitlin R. Kiernan
Twentieth Century Ghosts is Joe Hill's unforgettable collection of ghost stories. Each spooky story humanizes the undead to tell a modern story of the macabre that's by turns terrifying, heartbreaking, and hilarious.
Speculative fiction author Caitlin R. Kiernan also has a reputation for writing horror stories that are truly haunting.
This anthology features the best of the best from Kiernan's extensive lexicon of horror, fantasy, and sci-fi. The World Fantasy, Bram Stoker, and James Tiptree Jr. Award-winning author is on full display in this anthology, which makes a perfect companion read to Twentieth Century Ghosts.
This post is sponsored by Open Road Media. Thank you for supporting our partners, who make it possible for The Portalist to continue publishing the stories you love.