The end of the world has long been symbolic of humanity's great fears in storytelling. In religious texts, the apocalypse represented the fear of angering a deity, and that shadow of religious fear has colored interpretations of the apocalypse through the Victorian age. In the 1950s and 60s, fear of nuclear war manifested itself in early sci-fi and horror movies. In recent decades, the ever-present threat of climate change has sunk into the public consciousness — and with that, worked itself into the framing of apocalyptic fiction.
How the world reacts to a climate apocalypse, though, changes from writer to writer, story to story. While the impact remains fairly consistent across stories with elements such as famine, drought, and changing sea levels, humanity's reaction to survival can be brilliantly rendered in many different ways. In particular, the following eight books represent a diverse group of climate fiction, though they all have one thing in common: they're each excellent and gripping takes on the climate apocalypse.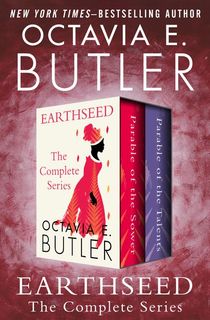 Earthseed
The Earthseed duology opens with Butler's tenth novel, Parable of the Sower. Published in 1993, Parable is set in the future of 2024. What may have seemed far-off in the era of music videos and Bill Clinton now feels particularly urgent; the dystopia of Parable of the Sower now feels like a distinct possibility between then and now.
In Butler's story, climate change has ravaged the land, making resources scarce. Class warfare has evolved into a literal thing, with gates and weapons keeping different economic groups apart.
If all of this feels a little too close for comfort, the story's heart will bring you hope: a teen girl named Lauren, who suffers from a condition called "hyperempathy," decides to take control of her destiny and makes her voice heard.
Parable of the Talents, the second book in the duology, feels even more prescient. It depicts an America where government services are privatized, pharmaceuticals are taking over, and, by the way, there's a blowhard president that is more or less saying he's going to drain the swamp.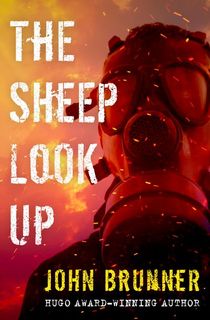 The Sheep Look Up
John Brunner's 1972 classic was nominated for a Nebula award and remains a standout — and a pioneer—in the realm of climate fiction.
In a dystopic future United States where pollution, civil unrest, and racial tensions are status quo, the Bamberley Trust corporation generates revenue selling food packets to impoverished regions. However, the products are secretly laced with chemicals that further destabilize those nations by creating violent impulses in the population, weakening their standing in the global community—and opening the door for mining their resources by western countries.
When an e.coli outbreak threatens the United States, the government must consider selling the tainted food to their own people. A frightening look at the way environmental disaster, nativism, corporatocracy, and just plain greed easily overlap and drive each other, The Sheep Look Up feels palpably ahead of its time as both a cautionary tale and a close-but-not-quite alternate future.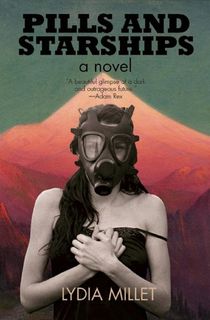 Pills and Starships
Lydia Millet's first venture into the YA genre earned the author accolades for both YA (Paterson Prize) and environmental message (Green Earth Honor Book). In a world ravaged by climate change, Americans no longer perish naturally, but choose to schedule a "Final Week" with a mega corporation controlling a pharmaceutically dependent culture.
Coming home for her parents' Final Week, 17-year-old Nat and her brother Sam start the period by reflecting on her family's time, only to discover that there's a lot more behind the corporate control steering society.
A book that equally grapples with our responsibility to our family and our world, Pills and Starships balances parental drama, coming-of-age, and serious questions alongside a natural humor and a refreshing take on what a post-climate society may look like.
RELATED: 8 Powerful Post-Apocalyptic Books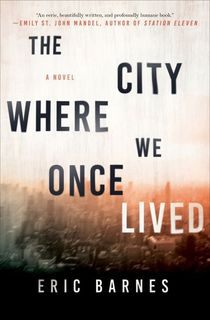 The City Where We Once Lived
In Eric Barnes' 2018 novel, climate change has ravaged the globe, affecting all manner of resources and upping the stakes for basic survival. This scenario produces a fictional city that seems frighteningly prescient. The once-gleaming metropolis has become divided into a North End, a crumbling shell of the past where the desperate scavenge for survival, and a South End, where locals have decided to settle.
In the middle of this comes the narrator, observing life to try and make some record of how things have evolved — all while burying the regrets of his own past. But when strangers start arriving in the North End, so do questions about trust and safety, all leading to an inevitable confrontation between North and South. The City Where We Once Lived hits all sorts of themes: climate change, tribalism, immigration, and the fear that comes from desperation.
RELATED: 12 Lesser-Known Dystopian Series You Haven't Read But Should
A Game of Thrones
Is George RR Martin's epic (and unfinished in text) series about climate change? Before the final season of the TV show premiered, internet chatter had focused on how the series—in either format—was a giant allegory for how our world has ignored the impending effects of climate change due to our own petty human squabbles.
Ultimately, the authority on the meaning of the series, Martin himself, spoke up in an interview with the New York Times where he said, "While we're tearing ourselves apart over this and expending so much energy, there exists this threat of climate change, which, to my mind, is conclusively proved by most of the data and 99.9 percent of the scientific community. And it really has the potential to destroy our world."
So there you have it: from the opening prologue with the initial encounter with the Others to the to-be-written finale, the fantasy epic of a generation is also the biggest climate warning in pop culture history.
RELATED: 9 Books by George R.R. Martin That Aren't A Song of Ice and Fire
Blackfish City
Miller's award-winning and nominated novel starts with the most unlikely visual: an old woman emerges from the sea riding an orca whale alongside a polar bear.
Taking place in a post-climate world, Blackfish City begins with this startling image but then rockets through a story that's equally epic and intimate. Told from multiple points of view, Blackfish City focuses on the floating Arctic city of Qaanaaq, at a time when our world is still remembered by some but humanity has moved into desperate new situations.
Qaanaaq is split between the haves and have-nots, and the intersection of climate fallout, class warfare, tech overload, and being friends with a polar bear. Imaginative, thrilling, and heartbreaking, Blackfish City is one of sci-fi's most unique recent tales and one that will be long remembered as a visionary in climate fiction.
RELATED: 12 Compelling Earth Day Books
All the Birds in the Sky
Can technology save humanity from itself? Or is something more magical required to rescue us from our own stupidity? This is one of the underlying themes of the award-winning All the Birds in the Sky, which won its share of major sci-fi awards upon its 2016 release.
Laurence is a tech prodigy; Patricia may be the world's most powerful magic user. The two meet as teens through circumstance, but when they're reunited a decade later, they occupy a vastly different world — one where both scientists and magicians are racing across time to avoid ecological cataclysm, and they're both willing to point the finger at each other. An absolutely one-of-a-kind story, All the Birds in the Sky bridges the gaps between YA and adult, serious and comical, and science and magic. The result is an unforgettable literary experience.
Hollow Kingdom
Maybe humanity's too busy to save itself, and their dogs are too dumb to help. But birds, on the other hand, may be able to do something about it, especially when domesticated crow S.T. sees his owner's eyeballs fall out of his head.
Well-meaning and intelligent, S.T. ventures out into the real world, only to discover the apocalypse is upon the planet—and animals may be the beneficiaries. Described as "The Secret Life of Pets meets The Walking Dead" by Karen Joy Fowler, Hollow Kingdom meets this incredible mashup concept with grace while defying genre and expectations.
It's funny, it's got horror, it has beautiful nature writing, and it has zombies. Themes of self-identity, immigration, and smartphone addiction are infused with a literal bird's eye view in Buxton's critically acclaimed story of heart and hope.
RELATED: 10 Solarpunk Books for When You Crave Optimistic Sci-Fi
This post is sponsored by Open Road Media. Thank you for supporting our partners, who make it possible for The Portalist to continue publishing the sci-fi stories you love.