Fantasy and sci-fi are often seen as very masculine genres, written for and about men. Thankfully, although there are certainly countless examples of books that reduce women to window dressing in stories about male heroes, there are also many stories out there that feature multi-dimensional, nuanced female characters. Today, we're celebrating nine books that highlight incredible girls and ladies in sci-fi and fantasy.
From a super-intelligent humanoid AI, to warrior women defending the people and places they love, you won't be able to resist rooting for the female characters featured in these books. These powerful women aren't afraid to fight for what they believe in, whether their weapon of choice is a sword, a spell, or simply their own cunning. Discover these unforgettable sci-fi and fantasy stories today.
Warrior of the World
In the third book in the epic Chronicles of Dasnaria series from RITA Award-winning author Jeffe Kennedy, Ivariel has fully embraced her new life as a warrior priestess of Danu, and is prepared to ride her elephants into battle to protect the vulnerable. But although her past as Princess Jenna is behind her, Ivariel can't forget the fear she learned during her abusive marriage to a monstrous man. And when invaders come to the sanctuary of Nyambura, Ivariel realizes you can never truly outrun danger. This time, though, she's ready to fight—and so are her beasts. A thrilling addition to a fantasy saga about a woman overthrowing society's limiting, abusive expectations for her, Warrior of the World will have you cheering Ivariel on.
RELATED: Feminism Through the Ages: 11 Powerful Sci-Fi and Fantasy Books
Emergent
The third book in the Android Chronicles, Emergent follows humaniform AI Synthia, one of the most advanced androids ever created. Pursued for her extreme intelligence, Synthia is in hiding when she meets Maria Baldacci, an activist fighting against the Singularity. As the two become unlikely allies, they face a threat more devious and destructive than either could have ever anticipated ... an AI even more advanced than Synthia. To defeat it, Synthia and Maria will have to set aside their ideological differences and rely on each other's strengths to prevent assured destruction. A gripping book that poses compelling questions about humanity's relationship to technology, this story of two very different women working together will have you hooked.
RELATED: Books Like The Handmaid's Tale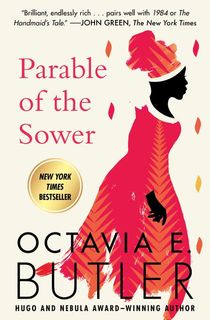 Parable of the Sower
The first book in Octavia Butler's powerful and prescient Earthseed series, Parable of the Sower centers around Lauren Olamina, a teenager with 'hyperempathy syndrome' living in a gated compound alongside her family in dystopian Los Angeles. Lauren's family and friends willfully ignore the disaster and violence outside of their community, but she recognizes that drastic change is coming regardless. When their safe haven is finally destroyed, young Lauren leads a group of survivors across the country in search of safety and a new, more enlightened way of viewing humanity's place in the universe. Lauren's legacy continues to be explored in the sequel, Parable of the Talents.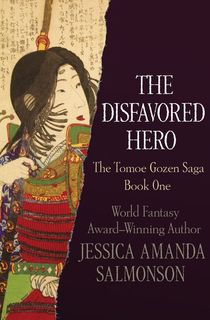 The Disfavored Hero
This first book in an epic fantasy trilogy introduces fierce samurai Tomoe Gozen, who is renowned in the land of Naipon — where legends and monsters live alongside mortals — for her fearsome abilities with her twin blades. When young Tomoe prepares to re-pledge her loyalty to Lord Shigeno, she is murdered by a possessed horde. Now, she's in Hell and forced to do the bidding of a cruel and evil wizard. Tomoe has lost her life, and, more importantly, her honor—but she'll stop at nothing to get it back. In her battle to redeem herself, Tomoe ultimately becomes wiser, and more skilled, than ever before.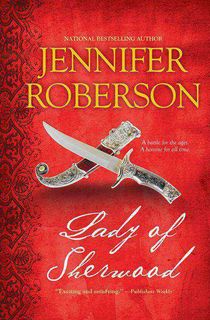 Lady of Sherwood
This romantic fantasy is a Robin Hood tale that finally gives Maid Marian her due. Lady Marian of Ravenskeep has a passion for justice—and for earl Robert of Locksley, known to some as Robin Hood. Marian follows her convictions, and her heart, into Sherwood forest. In the sanctuary of the woods, she transforms from noble lady to courageous warrior. Like Robin, Marian is also unafraid to steal from rich, despite knowing that she may pay with her life for doing what's right. The second installment in the Sherwood series, Lady of Sherwood will enthrall fans of fantasy romance and strong female protagonists.
RELATED: Lady of Sherwood Reimagines the Legend of Robin Hood and Maid Marian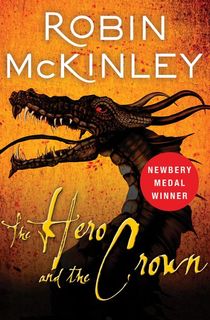 The Hero and the Crown
The Hero and the Crown by Robin McKinley chronicles the rise of Aerin Dragon-Killer, and serves as a prequel to McKinley's Newbery Award-winning fantasy The Blue Sword. Aerin's late mother was rumored to be a deceitful witch who used evil magic to transfix her husband the king. Aerin's dubious parentage and strange appearance make her an object of scrutiny and a target in her father's court.
Rather than being beaten down by this rejection, Aerin passes the time with Talat, her father's old retired warhorse, learning to ride him and experimenting with dragon-proof potions. So when the news comes that the Black Dragon Maur has awakened and is wreaking havoc, Aerin shocks others in the kingdom by riding into battle. This first conflict starts Aerin off on her path as a fierce warrior—and ultimately as a queen who will happily risk her life to protect her people.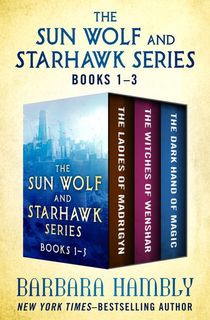 The Sun Wolf and Starhawk Series Books 1–3
The mercenary Sun Wolf from Barbara Hambly's sword and sorcery series is known for his cunning and exploits in battle—but he'd truly be nothing without Starhawk, his first lieutenant. Throughout the Sun Wolf and Starhawk novels, Starhawk routinely saves the fierce mercenary from certain death, beginning with the Ladies of Mandrigyn, in which she frees him from being held captive by the desperate women of the besieged town Mandrigyn. Not only is Starhawk herself a prominent character and formidable warrior, but Hambly's fantasy adventure series is also populated by other well-rounded women, like Sun Wolf's brave concubine Fawn, and the countless female magicians and fighters who also fill out the world.
RELATED: 11 Fantasy Adventure Books You Won't Be Able to Put Down
Star Wars: Bloodline
One of the greatest Star Wars novels in recent memory, Bloodline is set a few years prior to the events of Star Wars: The Force Awakens, and follows Senator Leia Organa as she attempts to quell the rise of fascism in the Galactic Senate. The novel depicts Leia's bravery and fierce conviction as she survives terrorist attacks, stands up to colleagues who are disturbingly nostalgic for the days of the Empire, and endures a public shaming when secrets about her family are used against her in the senate. Claudia Gray's novel is notable for its depiction of a mature woman who uses her political power to stand up for the galaxy's vulnerable—but isn't afraid to get her hands dirty in a good ol' fashioned space shoot-'em-up, either.
Who Fears Death
This World Fantasy Award-winning book is set in a post-nuclear future Sudan and follows Onyesonwu, whose name means 'who fears death'. Onyesonwu is the child of rape—her father, a light-skinned Nuru man, raped her mother, a member of the dark-skinned Okeke. Raised by a shaman, when Onyesonwu comes of age, she recognizes her destiny is to save her people from genocide...by battling her Nuru father, an evil wizard. Fans of Who Fears Death have a lot to look forward to — an HBO series adaptation is currently in development, with George R.R. Martin as executive producer.
This post is sponsored by Rebel Base Books. Thank you for supporting our partners, who make it possible for The Portalist to continue publishing the stellar stories you love.