A truly great book can stand up to a second read, deepening upon further acquaintance. And something about science fiction and fantasy makes re-reading a tale an even richer experience. The worlds being built, the ideas being crafted, the characters being explored—each lends themselves to a longer relationship than one simple journey.
Recently, we asked you all to share the books that you return to time and time again. These 13 books are some of The Portalist's favorite books to revisit for exploration, comfort, excitement, and delight.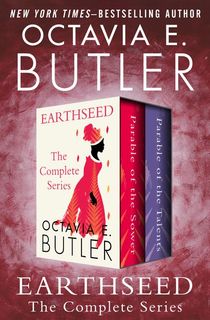 Earthseed
Many folks included all of Octavia E. Butler's oeuvre in their list of books to revisit. In modern times, of course, Butler's Earthseed series, made up of Parable of the Sower and Parable of the Talents, has proven an especially rich text to re-read, as a president elected under the promise to make America great again whips up threats of violence and terror.
As explored in an essay written by adrienne maree brown in 2016, Earthseed offers lessons and strategies for living in an increasingly fragmented world.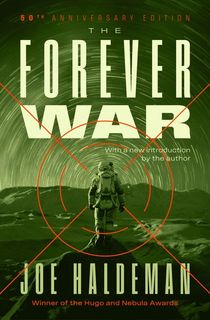 The Forever War
This classic military science fiction novel is one that merits another look. Inspired by Haldeman's own experiences in the Vietnam War, The Forever War follows a physics student conscripted into service as part of the United Nations Exploratory Force.
When he returns to Earth after his two years of service, William Mandella finds a world that has advanced decades, further alienating him after his absurd time in service.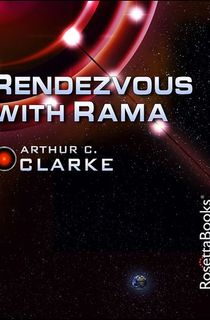 Rendezvous with Rama
Perhaps one of the most beloved of Arthur C. Clarke's work, Rendezvous with Rama won both Hugo and Nebula awards in 1973. Clarke imagines a world where an alien starship—the Rama—is intercepted by humans outside of the orbit of Jupiter.
When the Endeavour reaches Rama, its crew quickly realizes that this is not simply a starship, but a potential serious threat.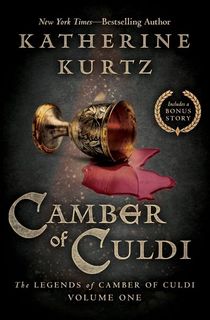 Camber of Culdi
There's nothing like a series for a comforting re-read—and Katherine Kurtz's books focusing on the Deryni are a perfect match, according to our readers. With five fantasy trilogies to explore, readers can dive back in wherever they please, although we love to revisit the Legends of Camber of Culdi series, which goes the farthest back in Deryni history.
Sheepfarmer's Daughter
It's no secret that the SFF and horror communities are fans of Elizabeth Hand. But some readers may not be as familiar with her series, The Deed of Paksenarrion, despite it showing up in our poll.
Whether this will be your first venture down the lanes of Paks's story or your return, fans of Tamora Pierce and Mercedes Lackey will find much to enjoy in these pages.
Starship Troopers
It's no wonder that Starship Troopers, and Heinlein in general, came up often from our readers. This now-iconic tale was published as a two-part serial in 1959, then quickly republished as a book by G.P. Putnam's Sons. Even today, this tale inspired by nuclear testing rings true.
All Systems Red
What is it about the beloved Murderbot series that makes them such a feast to re-read? The bite-sized lengths of each novella? The deadpan, black humor of Murderbot itself? The existential questions at the center of each tale? We'd argue for all of the above.
Dune
There's a reason this epic is being adapted as a multi-part film—and the likeliness of its readers to explore the worlds of Dune over and over again is part of it.
With the second installment of Denis Villeneuve's adaptation of Dune due to arrive in 2023, there's no better time than now to dive back into the spice.
Dragonflight
Anne McCaffrey became the first woman to win a Hugo Award for fiction and the first to win a Nebula Award for the novellas Weyr Search and Dragonrider, respectively. Both of those novellas are included in Dragonflight, the first entry in the frequently-revisited series, Dragonriders of Pern. With 24 entries and two short story collections, a trip to Pern is sure to be a satisfying one.
Foundation
Recently adapted as a sprawling Apple TV+ series, Isaac Asimov's Foundation is a titan of the sci fi world.
An inventive collection of related short stories exploring ideas about civilization, societies, morality, and space travel alike, science fiction readers will find much to explore no matter how many times they've read Asimov's classic.
Assassin's Apprentice
Robin Hobb's epic fantasy takes Arthurian conceits and tropes and flips them on their head by starring an illegitimate son of a prince who will never take the throne. Read by many as they came of age, the stirring tale of FitzChivalry coming into his own as a magician and an assassin is one that stands up to read after read.
Storm Front
Jim Butcher's beloved fantasy mystery series begins with Storm Front. Harry Dresden, the world's only "consulting wizard"—a nod to Sherlock Holmes—is a self-employed magical PI in Chicago. The quippy urban fantasy series is one that only gets better as it goes along.
To Say Nothing of the Dog
Connie Willis's beloved time travel series began before To Say Nothing of the Dog, but this second entry is the most likely to be re-read. Equal parts time travel romp and Victorian novel pastiche, this genuinely delightful tale will keep readers chuckling no matter how many times its pages have been turned.