It turns out that not all gods are good, or kind, or even reasonable. In Neil Gaiman's Hugo and Nebula Award-winning book, American Gods, we are introduced to different types of gods—ones that we wouldn't typically imagine. We witness the darker side of power and the ongoing battle between good and evil, as the new gods (who reflect America's indulgent bad habits) and the old gods (who have lost their power over the years as belief in them diminished) prepare to fight.
These 13 other action-packed fantasies that will thrill fans of Gaiman's epic.
Wild Cards
Somehow, someway, the author of the A Song of Ice and Fire series has also found time for Wild Cards. When he's not creating white walkers, or funny dialogue for Tyrion Lannister, he's curating one of most under-read anthology series to date. Wild Cards, a collaborative effort from dozens of writers, is an ongoing story of supernatural heroes and villains fighting for the fate of humanity. It has a very unique post-war vibe to it, and the expansive cast of scoundrels and saints will keep you invested for the multiple sequels and spin off stories already in publication.
RELATED: Sagas to Keep You Satisfied Until the Winds of Winter Release Date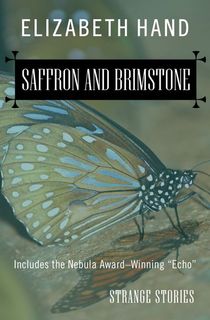 Saffron and Brimstone
If you enjoyed every subplot in American Gods, you'll love this collection of short stories. In Saffron and Brimstone, the celebrated Elizabeth Hand expands the lives and follies of some gods and mythic heroes who are not represented in Gaiman's epic tale. Angels of death are created after tragic and nightmarish events; tarot cards give powers to a tattoo artist; and a painter attempts to capture an Odysseus-like figure through her art. Although all the characters in this collection are aided by some kind of supernatural artifact or god, they ultimately face very human challenges, including grief, fear, and aging.
RELATED: 13 of the Best Audiobooks for Sci-Fi and Fantasy Fans
Fool on the Hill
This fantastical, surreal story follows Stephen Titus George, a writer-in-residence at a bizarro version of Cornell University that somewhat resembles the real-life institution. Stephen is on a quest for inspiration and love, and has his eye on two women on campus: Calliope and Aurora Borealis Smith. But unbeknownst to Stephen, his fate has already been determined by a more powerful Cornell author: Mr. Sunshine. Mr. Sunshine is a semi-god who has orchestrated the fantastic at Cornell for centuries, and sees Stephen as the ideal hero for his long-running epic.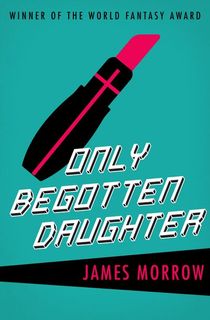 Only Begotten Daughter
What if the second coming arrives in a different form than we all expect? Julie didn't ask to be the stepsister of Jesus, but sometimes the Lord works in mysterious ways. This stunningly detailed journey follows Julie as she grows up, tries to understand why religious zealots are so interested in her every move, and discovers what her purpose is. The gods might have power, but that doesn't mean they know what to do with it.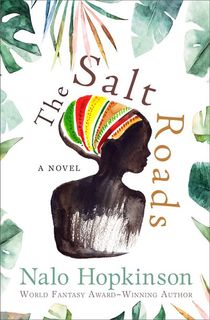 The Salt Roads
A time traveling goddess with magical powers? Check. Incredible prose by an award-winning author? You bet your paperback collection, yes! On the island of Saint-Domingue, a group of women grieving after burying a stillborn baby accidently release Ezili, the goddess of sexual desire and passionate love, into the world. She travels throughout history, through different bodies, and touches the lives of three influential women. In this story, the gods have a purpose for us all, and it's up to us to make the most of it.
RELATED: 12 Enchanting Fairy Tales for Adults
The Name of the Wind
We give gods power by believing in them. We create, and retell, stories of their adventures and wars. The Name of the Wind does this, albeit in an unusual and unconventional way. Kvothe, the legendary hero (or villain, depending on who tells you the story), recounts his life story to a man called Chronicler. He begins telling stories of the evil Chandrian and the mysterious power called the Wind. These are stories of course, legends of a forgotten time. Gods are made of stories, and this tale might be told by the most mysterious God of all.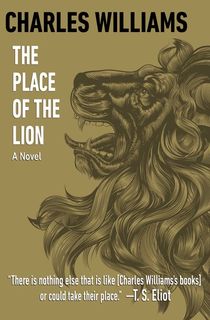 The Place of the Lion
Written in 1931, this story starts when a curious mage opens a gateway to a spiritual and supernatural world. When those inhabiting the supernatural world jump into ours and discover that things are very different, they don't like their new surroundings. This heavy, academic-laced book is part of the wave of books created by the literary group 'the Inklings' (which included J.R.R. Tolkien and C.S. Lewis, to name drop a few) and shouldn't disappoint fans of those authors.
RELATED: 9 Stirring Neil Gaiman Quotes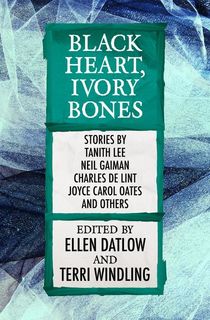 Black Heart, Ivory Bones
This stunning anthology gathers stories and poetry from some of the most acclaimed writers of our time, including Tanith Lee, Charles de Lint, Joyce Carol Oates, and Neil Gaiman himself. But be forewarned: These fairy tales are not for children. These dark reimaginings reveal everything from the shocking truth about Goldilocks and Papa Bear, to how all the monsters vanquished by heroes really feel about their killers.
RELATED: 9 Imaginative Fairy Tale Retellings
Kraken
Doomsday cults, a giant squid missing from the Natural History Museum, and a corpse found stuffed into a glass bottle: these are just some of the things you'll encounter in this incredibly creative story about the Church of Kraken Almighty. In the wake of the squid's disappearance, cephalopod specialist Billy dives headfirst into a world of ungodly magic and warring supernatural factions.
Last Call
It's a shame that Gaiman's epic American road trip never made it to Las Vegas. But it's a treat for us that Last Call by Tim Powers does! A detailed story interweaving the birth of the casino industry in Nevada and the old Arthurian legend of the Fisher King, combined with a detailed system of magic and layered mythic history, Last Call follows the life of a professional gambler, and an epic card game that has more than just money on the line. Tim Powers has a track record of creating epic stories with unusual beginnings, and his Fault Lines trilogy, which continues with Expiration Date and Earthquake Weather, is no exception.
RELATED: A Hungry Monster Haunts a Young Boy in Neil Gaiman's Troll Bridge
Hounded
Atticus O'Sullivan, the last of an ancient sect of Druids, lives a relatively normal life in Arizona. But although he might look and act young, Atticus is actually twenty-one-centuries-old, and you don't live that long without making some enemies along the way. Luckily for Atticus, he has a crack team of supernatural friends ready to go toe-to-toe with any challengers — even Gaiman's old gods.
The Hundred Thousand Kingdoms
N. K. Jemisin's breathtaking debut novel is a story of mere humans taking on the responsibilities of the world alongside living and breathing gods.
After her mother is murdered, Yeine Darr becomes heir to the kingdom, and discovers a world more intricate and deadly than she could have possibly imagined. Her relatives resent Yeine's newfound powers, and the gods are anything but merciful. Mr. Wednesday would have a field day with this chaos.
Anansi Boys
If you find yourself wishing for a sequel to American Gods, look no further. Anansi Boys, while not a direct sequel, is a follow-up of sorts—a pseudo-sequel that inhabits the same world of Mr. Wednesday and the rest the old and new gods. Mr. Nancy, a minor—but important—god in the original, is at the center of this thrilling tale of magic and folklore. When Charles "Fat Charlie" Nancy, Mr. Nancy's son, finds out that his father has died, he's even more surprised to discover that Mr. Nancy was a god. More than that, Charlees realizes that the reason why he himself doesn't have divine ability is because his father's powers were passed down to a brother he never knew he had.
RELATED: 16 Must-Read Neil Gaiman Books
This post is sponsored by Open Road Media. Thank you for supporting our partners, who make it possible for The Portalist to celebrate the sci-fi and fantasy stories you love.
Featured still of "American Gods" via Starz