The names that dominate public perception of horror fiction are so often male—King, Hill, Campbell, Straub—but there's a world of first-rate horror written by women writers, and it's more than worth your time to explore it. Here are eight great horror books from women you might have missed.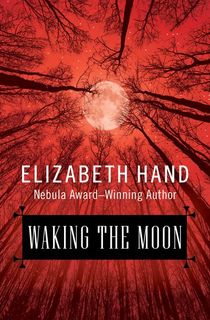 Waking the Moon
It's Sweeney's freshman year at the University of the Archangels and St. John the Divine, and she's already fallen in with the wrong crowd. But her new friends aren't pressuring her to do shots and take drugs—they're into risky behavior of another sort. Angelica and Oliver, as it turns out, are the Chosen Ones of the Moon Goddess, charged with performing the bloody rites that will return her to power, something the cult of Benandanti are determined to prevent at all costs. Caught in the middle, Sweeney will be haunted by what happens next for decades to come.
Read if you love: Ninth House by Leigh Bardugo or The Secret History by Donna Tartt.
RELATED: 9 Scary-Good Fantasy Horror Books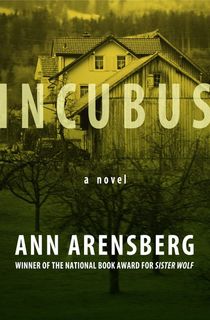 Incubus
A hyper-local, unnatural heat wave in the town of Dry Falls, Maine, carries with it more than just the usual problems—the crops are dying, the livestock are bearing deformed young, and the women of the town are reporting nightly assaults by an intangible presence. Cora, a skeptic, is married to the town's preacher, whose faith is fading as his obsession with the sinister goings-on in town grows, and it's Cora who leads us to the explosive finale of this slow-burn masterpiece.
Read if you love: Revival by Stephen King.
The Rust Maidens
The summer after Phoebe Shaw graduates from high school, everything goes wrong. Five girls, including Phoebe's best friend Jacqueline, have started to change, their bodies transforming into decaying metal and glass, resonating with the dying mill town around them. Doctors and priests alike fail to give any answers as the town becomes captivated by these girls, who seem to know more than they're telling. Decades later, when Phoebe comes home, the affliction that affected the Rust Maidens is on the verge of returning, and Phoebe may be the only person who can stop it.
Read if you love: Her Body and Other Parties by Carmen Maria Machado.
RELATED: 16 Impactful Female Science Fiction and Fantasy Authors
Five Midnights
Behave, or else El Cuco will come and eat you—that's what Puerto Rican parents tell their children. But El Cuco is just a myth, a boogeyman—right? On what should be a routine trip to see family on the island, Lupe finds herself drawn into a series of gruesome murders that mimic the rumored tactics of El Cuco. Teenage boys are being killed in the minutes leading up to their 18th birthdays, and her friend Javier might be next, but Lupe, headstrong and stubborn, has no intention of letting that happen.
Read if you love: The Outsider by Stephen King or Long Lankin by Lindsey Barraclough.
The Bone Weaver's Orchard
Charley Winslow doesn't really fit in at the Old Cross School for Boys. It's a harsh place, gloomy and unfriendly, with a boarded-up wing no one ever goes into, and stories about the strange noises in the halls at night. When other students start disappearing, the staff say they've just run away, but when Charley finds a pool of blood, he knows he needs to uncover the truth. With the help of the groundskeeper and the nurse, Charley begins to uncover a history of madness, death, and decay that threatens to swallow the school whole—and Charley with it.
Read if you love: Inspection by Josh Malerman or The Mummy, the Will, and the Crypt by John Bellairs.
RELATED: 14 Scary-Good Sci-Fi Horror Books
Last Ones Left Alive
When the zombie apocalypse comes, there are worse places to be than on a secluded island away from the mainland. Orpen has spent all of her young life in just such a place, but when her guardian, Maeve, is bitten by one of the undead (the "skrake," here), Orpen ventures to the infested mainland in search of a cure. Maeve's rules for survival will help the girl survive the skrake, but the other human survivors are, as ever, where the real danger lies.
Read if you love: The Road by Cormac McCarthy or The Reapers Are the Angels by Alden Bell.
The Invited
McMahon has been quietly writing gripping mainstream horror thrillers for years now, and yet is so often omitted from horror coverage. In The Invited, she flips the haunted house novel on its head with the story of a couple who don't move into a haunted house—they build one. Helen and Nate want to build their dream house to their own specifications, on a plot of land with a bloody past. As Helen selects vintage components to be incorporated into the structure of the house, she unwittingly invites in the spirits of three generations of women who met horrible ends, and who need Helen's help.
Read if you love: The House Next Door by Anne Rivers Siddons or The Grip of It by Jac Jemc.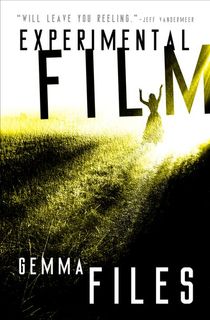 Experimental Film
At an experimental film screening, Lois Cairns, depressed and unemployed, sees a few frames of a figure walking through a field and becomes a woman obsessed. In the course of her research, Lois comes to believe that the fragment is the work of a socialite whose disappearance a century before has never been solved, and who, Lois suspects, might have been Canada's first female filmmaker. But Lois is, of course, delving into something that might have been better left alone. The figure at the center of the lost film is Lady Midday, a minor deity with dark intentions, and she's been biding her time, waiting to be rediscovered.
RELATED: 50 of the Best Fantasy Books Ever
Read if you love: House of Leaves by Mark Z. Danielewski or Night Film by Marisha Pessl.
This post is sponsored by Open Road Media. Thank you for supporting our partners, who make it possible for The Portalist to continue publishing the stellar stories you love.