Each spring, the Science Fiction and Fantasy Writers of America (SFWA) gather to honor the best work from the past year. There are no set rules guiding what is considered science fiction and fantasy, or even how many authors can win. The decision is left up to the nominators and voters. As one of the most well-known and prestigious awards in the genre, receiving a nomination is no small matter.
Since 1966, when books from 1965 were honored, exceptional work has been granted the title of "Nebula Award Winner." From budding writers to those well-seasoned in the craft, these award-winners are sure to captivate you.
We've selected some must-read titles from the lengthy list of previous winners, but a list like this is never complete. Add your favorite Nebula Award winners in the comments!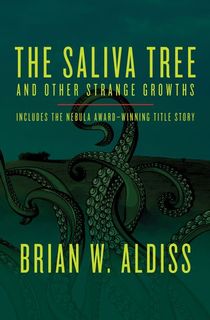 The Saliva Tree
1966 Nebula Award for Best Novella: "The Saliva Tree"
In his brilliant novella, Brian W. Aldiss explores humanity by combining comedy, terror, and late 19th-century period charm. Following two members of a slow East Anglian town, Bruce Fox and Gregory Rolles, "The Saliva Tree" examines their experience as they have sworn to "Think Large" in order to make something of their sleepy lives. Aldiss questions the boundaries of humanity and looks at just how far a person is willing to go for recognition.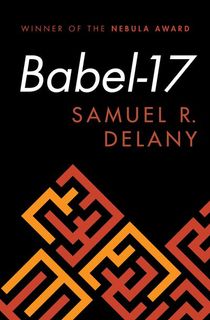 Babel-17
1967 Nebula Award for Best Novel
In Samuel R. Delany's Babel-17, humanity has spread across the universe and is involved in a war with the Invaders who have been assassinating officials and sabotaging spaceships. The only clues to track the movements of these Invaders are strange alien messages that were intercepted in space. Now, Linguist Rydra Wong is trying to understand the language and halt the alien threat. Delany portrays the persistence of humanity and demonstrates the power of language in his award-winning novel.
Related: Sci-Fi Legend Samuel R. Delany Doesn't Play Favorites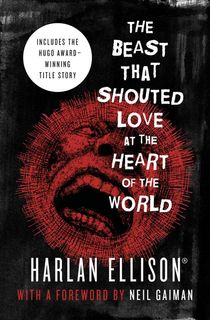 The Beast That Shouted Love at the Heart of the World
1970 Nebula Award for Best Novella: "A Boy and His Dog"
Harlan Ellison's collection The Beast That Shouted Love at the Heart of the World, contains the Nebula Award-winning story, "A Boy and His Dog." The story follows Vic and his telepathic dog, Blood. The pair work together—Blood sniffing out women for Vic, and Vic making sure that Blood is provided for. But when a woman from "Downunder," a society located underground, tests their friendship and loyalty, things take a dark turn.
Related: The Best of the Best: 10 Must-Read Works by Harlan Ellison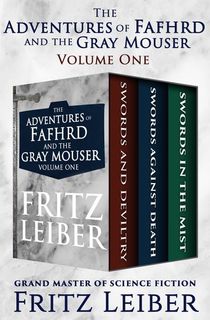 The Adventures of Fafhrd and the Gray Mouser Volume One
1971 Nebula Award for Best Novella: "Ill Met in Lankhman"
Probably some of Leiber's best known stories, this collection tells the adventures of two sword and sorcery heroes, Fafrd and his trusted friend the Gray Mouser. Their characters are well-known to the genre. Leiber's goal was to create fantasy characters close to true human nature. In his award-winning story, "Ill Met in Lankham," Fafrd and the Gray Mouser steal a set of jewels from a couple of thieves. In a somewhat drunk celebration, Mouser persuades Fafrd to join him on a quest to infiltrate the headquarters of the Thieves Guild. And so begins an epic adventure of spies, disguises, unlikely allies, and betrayal.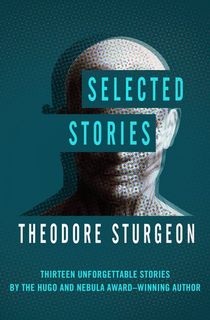 Selected Stories
1971 Nebula Award for Best Novelette: "Slow Sculpture"
Carrying the weight of incomparable emotional impact, Theodore Sturgeon's stories are heartfelt, funny, provoking, and surprising. "Slow Sculpture" tells of a young woman who, after discovering a lump in her breast, comes upon a strange healer with the potential to help. Straying from the hard sci-fi of his contemporaries, Sturgeon works to expand the genre. The themes within his collection vary greatly, showcasing the scope of Sturgeon's talent. There's a story for everyone in this collection.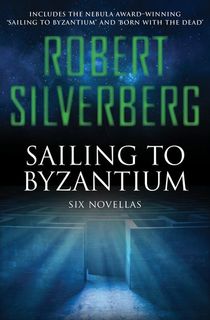 Sailing to Byzantium
1975 Nebula Award for Best Novella: "Born with the Dead"
1986 Nebula Award for Best Novella: "Sailing to Byzantium"
Within this collection, Robert Silverberg builds on the allusions created in Yeats' poem of the same name to create a world which presses at the boundaries of human existence. Taking place in 50th-century Earth, ancient cities can now be created at will for visiting tourists. In his story "Born with the Dead," readers watch a women who wills her body back to life after death. And in "Sailing to Byzantium," the story follows Charles Philip—a man who finds himself struck by the strange nature of the recreation of these cities. However, things are not as they seem beneath the surface.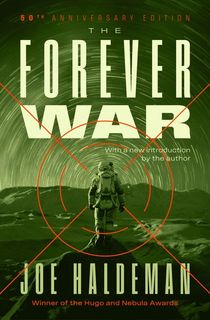 The Forever War
1976 Nebula Award for Best Novel
Haldeman introduces readers to a world where Earth leaders have been forced to draw a line across the universe, separating humans from a fierce alien enemy. Adding to the tension of a looming war, a reluctant Private William Mandella is drafted into an elite Military unit to be sent across space and time to fight in this distant thousand-year conflict. Pvt. Mandella is willing to do whatever it takes to survive the war and return home, but he soon discovers "home" may be more dangerous than battle. Thanks to the time discrepancy of traveling through space and time, Madella is aging only months, while the Earth he left behind is aging centuries.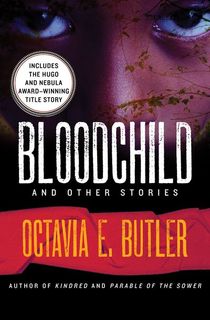 Bloodchild
1985 Nebula Award for Best Novelette: "Bloodchild"
Readers new to Butler and die-hard fans alike will be captivated by this collection of riveting stories. Like most of Butler's work, these are parables of the real world, pure works of brilliance and terror. Included in this collection is the Nebula winner "Bloodchild," which originated from Butler's desire to know what a man capable of having children would look like. She creates an alien planet to where the Terrans have escaped from the disasters of their native Earth. The alien Tlics cannot have their own children and therefore begin using the male Terrans as hosts in this innovative novella.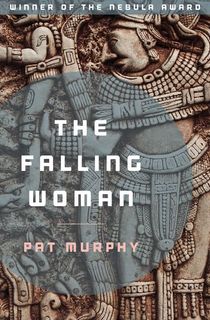 The Falling Woman
1988 Nebula Award for Best Novel
After abandoning her husband and daughter years ago to pursue her career, Elizabeth Waters has discovered she can see the shadows of the past. It's a secret that has led her to some of her most incredible archaeological discoveries and the understanding that she may be going mad. Suddenly, Elizabeth's daughter Diane arrives hoping to reconnect with her mother. As mother and daughter fall into the strange mysteries of Mayan magic, one will have to make the ultimate sacrifice.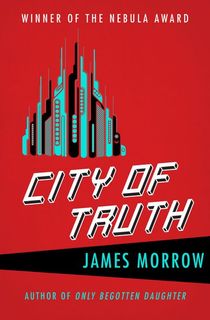 City of Truth
1993 Nebula Award for Best Novel
A satirical sci-fi novel that is at turns searing and sweet, City of Truth centers around Veritas, a society where dishonesty of any kind is taboo. In Veritas, even teenagers are conditioned to be indiscriminately, brutally honest, their interest in lying eradicated via a training process called 'brainburn.' Jack Sperry is a happy citizen of Veritas, content in his job destroying ancient dishonest works of art. But when his young son becomes ill, Jack learns first-hand how cruel the truth can be. In order to be a loving father to his son, Jack must unlearn the honesty forced on him his whole life.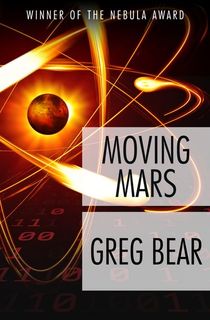 Moving Mars
1995 Nebula Award for Best Novel
Moving Mars chronicles human love and sacrifice. Mars is a colonial world governed by corporate interests on Earth, and the people of Mars are held back by their lack of access to the best education and inventions being kept from them. Slowly, this growing distaste evolves into a political struggle...and violent confrontation becomes unavoidable. Moving Mars is Greg Bear's utterly brilliant conception of human colonization and community in its purest form.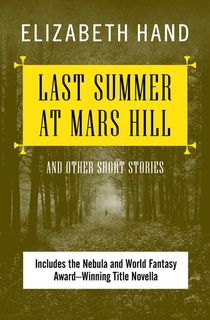 Last Summer at Mars Hill
1996 Nebula Award for Best Novella: "Last Summer at Mars Hill"
Sitting on a rocky Maine Coast is an aged resort inhabited by outcast hippies, rebellious children, and elusive spirits known as "the Golden Ones." Not everyone can see Them, but everyone can feel their presence. Even young Moony Rising, who has come to the cliffs to say goodbye to everything she ever loved, is about to learn a secret more incredible than she could have imagined.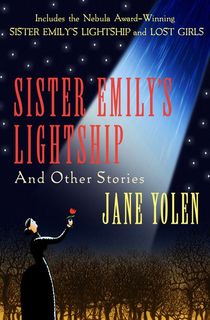 Sister Emily's Lightship
1998 Nebula Award for Best Short Story: "Sister Emily's Lightship"
1999 Nebula Award for Best Novelette: "Lost Girl"
Yolen's collection assembles 28 short stories including the Nebula Award-winning stories "Sister Emily's Lightship" and "Lost Girl." Many of Yolen's stories take the form of folk or fairy tales, spinning traditional stories to make them more modern. For "Sister Emily's Lightship," poet Emily Dickinson finds an otherworldly source for inspiration. In "Lost Girl," Yolen returns readers to the famed Neverland, but with a feminist angle.
RELATED: 10 Must-Read Jane Yolen Books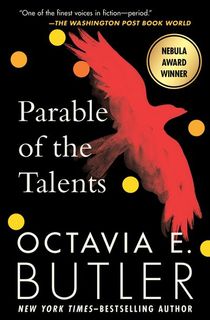 Parable of the Talents
2000 Nebula Award for Best Novel
In this enriching sequel to Parable of the Sower, Lauren Olamina's story continues as Butler documents the socially and economically depressed 2030s in California. She joins in with a group from her community who is set on colonizing the stars. They begin preparations, but their plans are foiled when the collapse of society and rise of rebels causes Lauren and her followers to be enslaved. Now, she must fight back in order to save her world and reach the stars. Butler brings readers into a world of strife and persistence, victory and defeat.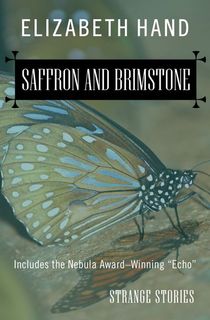 Saffron and Brimstone
2006 Nebula Award for Best Short Story: "Echo"
This short story collection by multiple Nebula and World Fantasy Award-winner Elizabeth Hand demonstrates her capacity to evoke the fantastic and the horrific in the everyday. The stories in this collection include the haunting Nebula-winning "Echo," about an isolated, grieving writer who has survived the apocalypse, and the acclaimed "Cleopatra Brimstone," in which a young woman transforms into a justice-seeking goddess after a sexual assault.
RELATED: 13 Sci-Fi Short Stories You Can Read Over Your Lunch Break
Annihilation
2015 Nebula Award for Best Novel
For decades Area X has been cut off from the rest of civilization. After a series of expeditions venturing into the space and returning with vastly different and peculiar stories, the twelfth expedition is underway. Their mission: map the land, collect plant and animal species samples, make scientific notes of their surroundings, and avoid being contaminated by Area X. On top of this, the expedition's team members are keeping secrets from each other. Secrets threatening to change everything.
All the Birds in the Sky
2017 Nebula Award for Best Novel
Patricia Delfine and Laurence Armstead never expected to see each other again after parting under strange circumstances during high school. The invention of a two-second time machine and development of magical powers should be no cause for suspicion. Now, as adults both living in San Francisco, the world is falling apart around them. Little do they know, something larger than either one of them—something that began years ago—is determined to bring them together...either to save the world or destroy it.
The Calculating Stars
2018 Nebula Award for Best Novel
In this alternate history novel, a cataclysmic asteroid strikes the Eastern seaboard in 1952, leading to immediate and disastrous climate change. Humanity must leave Earth, or die. Elma York joins the emergency efforts to send men to space. But as she applies her knowledge as a mathematician and as a Woman Airforce Service Pilot to getting a man into space, Elma begins to question why she herself can't head to the stars. A story with apocalyptic urgency and intriguing historical elements, The Calculating Stars follows Elma's desire to become the first female astronaut — and to chart humanity's path to survival.
This post is sponsored by Open Road Media. Thank you for supporting our partners, who make it possible for The Portalist to continue publishing the stellar stories you love.