Let's face it: Things have gotten a bit crazy in this great big world of ours. If you're like us and are jonesing for an escape, the eight books below can offer you some magical R&R. An 18th century con-artist discovers her powers.
A reluctant witch dives into the history of her ancestors. And a wizard—tired by his journey from an alternate universe—cracks open a Bud in a mortal's kitchen.
With unputdownable reads like these, you won't have time to think about the increasingly messy world in which we live. And that's kind of its own magic, isn't it?
The City of Brass
As a con artist who poses as a healer or palm reader, Nahri works her own magic in the streets of 18th-century Cairo. But the ruses she'd once dismissed as tricks of the trade eventually summon Dara—a djinn warrior from Daevabad.
Nahri has always been skeptical of magic, but a visit to Dara's homeland brings a startling revelation to the surface: the powers of the dijnn run through her veins, too. With all of Daevabad divided by a brutal race war, can Nahri harness her newly-discovered gifts to create justice amidst the corruption?
This historical fantasy is S.A. Chakraborty's first novel, though it's already being compared to the works of Naomi Novik and George R.R. Martin.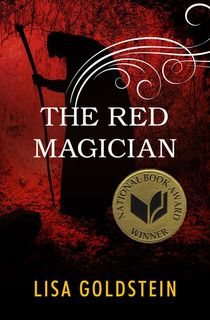 The Red Magician
War is brewing in a small Hungarian village, and a magician named Vörös brings warning of a rising Nazi threat. Save for eleven-year-old Kasci, no one heeds his prophecy—least of all the corrupt Rabbi, who has cursed anyone who speaks the holy tongue.
Their disbelief has dire consequences, as Hitler's regime consumes all of Europe. In the midst of the Holocaust—and with Vörös' guidance—young Kasci will learn that love, redemption, and survival are often the greatest magic of all.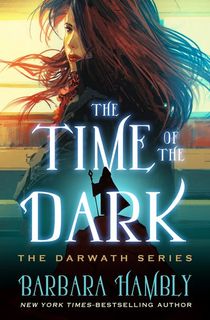 The Time of the Dark
Graduate student Gil Patterson knows her way around a history book, but she could never be prepared for the arrival of an ancient, beer-guzzling wizard in her apartment. Ingold Inglorion is on a mission, having traveled through the portal between worlds in search of Gil's help.
His magical homeland, Darwath, is endangered by an evil entity known as the Dark—and an infant prince, along with Gil herself, is the only hope. But can Gil, a bookish mortal, truly save the the royal baby—and thus, ensure the survival of an entire civilization?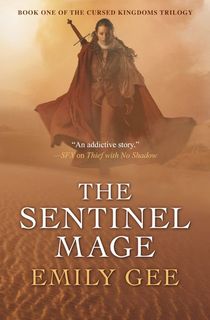 The Sentinel Mage
Prince Harkeld is the reluctant savior of the Seven Kingdoms, born and bred to save his people from the blood curse that plagues them.
He's joined by Innis, a female shapeshifter—or witch, in Harkeld's mind—to fulfill his destiny, though neither see eye to eye.
But as they're pursued by assassins and desert monsters, they're met with an even stranger sorcery: a growing attraction for each other.
Tigana
Twenty years of oppression has nearly destroyed the Principality of Tigana. The land's very existence—once prominently displayed on maps—has been erased from the minds of non-natives.
But a group of surviving rebels is planning an insurgence, and with sorcery on their side, they will buck against their wizard-tyrant to reclaim their home....
Beyond being the author of acclaimed fantasy novels like Tigana and the Fionvar Tapestry, Guy Gavriel Kay was in close cahoots with Christopher Tolkien—yes, the son of that Tolkien—and helped write the history of Middle-earth. And if that's not a ringing endorsement, then we don't know what is.
Uprooted
In Uprooted's Grimm-esque universe, a small village is shielded from the malevolent "Wood" by their wizard-ruler, the Dragon.
In recompense, every ten years the Dragon chooses one 17-year-old girl to enter into a secret servitude—and the villagers can only assume the worse. The homely Agnieszka is certain she will never be the Dragon's choice—until, by a stroke of fate, she's picked at the Choosing. But is her captor truly the man she's assumed him to be?
And could her role as his servant be much darker—and far more important—than she imagined?
Shadow and Bone
After years of being a nobody, orphan Alina finally meets her destiny. When her best friend, Mal, is savagely attacked by the monsters of the Shadow Fold, Alina unleashes a power that saves Mal's life.
Suddenly, she's no longer an ignored orphan, but the most-desired recruit for the magical military force, the Grishas.
Once she's welcomed into their exclusive circle, she becomes deeply entangled with their leader, the Darkling, and a sinister plot that may destroy the world she's been charged to protect...
Related: 10 Sci-Fi and Fantasy Books About Heroes and Heroines with Extraordinary Powers
A Discovery of Witches
For adult fantasy with a kickass, magic-wielding heroine, Deborah Harkness' All Souls Trilogy is the grimoire to your inner witch.
Though Diana Bishop has eschewed her witchy bloodline for scholarship, magic finds her anyways. When she stumbles across an enchanted manuscript, she's sent flying into the fantastical underworld of her ancestors—and, of course, into the arms of a moody vampire.
This one has all the elements of your favorite fantasy series: the magic of Harry Potter, the romance of Outlander, and the gothic vibes of The Vampire Chronicles.
This post is sponsored by Harper Voyager. Thank you for supporting our partners, who make it possible for The Portalist to continue publishing the stellar stories you love.