You'd think life would be easier if you had superpowers to lean on. But if there's one thing science fiction and fantasy reading has taught us, it's that with great power comes great responsibility—and no small amount of danger.
The books below are a testament to the perks and consequences that come with having powers, as the characters' extraordinary abilities plunge them into equally extraordinary circumstances. From an anarchist avenging her parents' deaths to a nine-year-old with the fate of humanity on her shoulders, their gifts force them to make difficult decisions. Will these heroes and heroines choose to use their powers for good, or for evil? Will they fight for the rest of the world, or put their own safety first? In worlds where anything can happen, but nothing is certain, the right answer is rarely clear...
Renegades
Long ago, the Renegades brought peace to their shattered world, using their powers to restore order amid the chaos. While most people place them on pedestals, orphan Nova sees through their heroics. Convinced that they're responsible for her parents' deaths, she sides with the "Anarchists" and launches a ruthless crusade to avenge them. But when she comes face to face with the son of two Renegade leaders—and develops an unexpected friendship with him—Nova will start to question the difference between heroes and villains.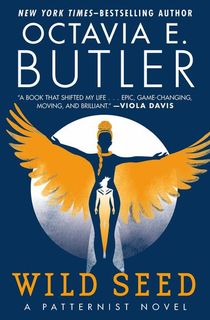 Wild Seed
After years of genetic experimentation, Doro has discovered the "wild seed" that will perfect his carefully bred species. Anyanwu, a 300-year-old shapeshifter who can heal with kisses, is that very "seed"—though unlike Doro, she comes by her immortality honestly and uses her gifts for good. Theirs is a clash of romantic passions and superhuman powers that takes them from Africa to the New World, where their tumultuous, trans-century relationship will alter the destiny of humankind.
Related: 8 Fantasy Books with Heroic Women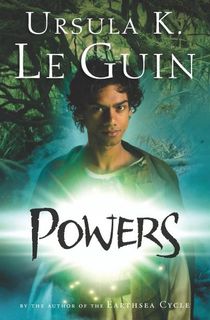 Powers
Stolen from the marshes at birth, young Gavir grows up as a slave to a wealthy family. But no amount of distance can stamp out the powers of his people—namely, memory of the long-ago past and unformed future. Such abilities are feared in his household, and he successfully hides them until disaster strikes—forcing him to run for his life. Now out on his own, Gavir will take up his hero's quest to discover the true meaning of home and his magnificent powers...In true Le Guin fashion, this Nebula Award-winner doesn't shy away from hot-button topics like slavery, the social hierarchy, and gender politics.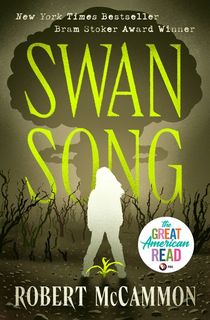 Swan Song
A nuclear holocaust has laid waste to America, nearly decimating the population. Swan, a trailer park girl with special powers, is one of the few human survivors, and her path crosses with wrestler-slash-protector Josh Hutchins. Together, the unlikely duo set out across the barren landscape, pursued by a strange malevolent force...Unbeknownst to them, the evil that shadows them craves more than the destruction of mankind—but the destruction of Swan herself, the world's last and only hope.
Looking for more science fiction and fantasy books? Sign up for The Portalist's newsletter and get stellar stories delivered straight to your inbox!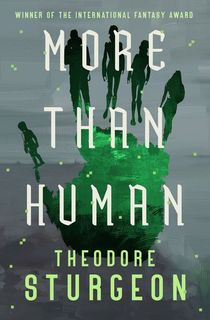 More Than Human
What do a runaway, a simpleton, a baby, and a pair of twins have in common? Extraordinary powers, ranging from lethal telepathy and telekinesis to superintelligence and teleportation. Guiding them all is Gerry—a telepathic with no a moral compass, but plenty of righteous anger—who hopes to "blesh" their gifts and create one powerful entity. But will their union become a monumental achievement of human evolution, or will it simply usher the downfall of civilization?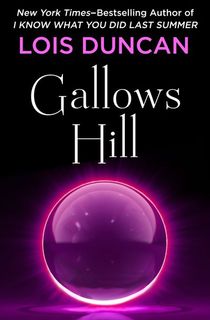 Gallows Hill
The Salem Witch Trials get a 20th century spin in this fantasy-thriller from the author of I Know What You Did Last Summer. Homesick and friendless, new-girl-in-town Sarah agrees to tell fortunes at the Halloween festival after a popular boy suggests her for the role. To Sarah's horror, her hocus pocus quickly turns into a living nightmare when she's assaulted by frightening visions of Salem's past. As her predictions start to manifest, a greater power is kindled within her—and a witchy wrath, long-suppressed, rises from the ashes of history.
Related: 8 Unlikely Heroes That Shaped the Sci-Fi and Fantasy Genre
The Power
Praised by the Washington Post as "our era's The Handmaid's Tale," this award-winning dystopian takes place after the patriarchy's collapse. A phenomenon has transformed the female body into a weapon of mass destruction, giving teenage girls the ability to shoot electricity from their fingertips. Through the perspectives of four women, The Power imagines the consequences of female dominance—from violent revolutions to abstinence laws—while holding up a mirror to the social issues of our current world.
Vicious
Once the best of friends, Victor and Eli are now sworn enemies. As delinquent university boys, they bonded over their interest in the existence—and creation—of "EOs," or Extra-Ordinaries. Greedy for supernatural abilities of their own, their schemes and God Complexes ultimately landed Victor in prison, ruining their friendship. Much has passed in the decade since they last spoke, but Victor still holds a grudge against Eili, who now hunts the very beings they had once envied. Revenge will bring the friends-turned-foes back together, but will either of them survive the reunion?
Related: Interview: Victoria Schwab on Why Fantasy Is More Important Than Ever
The Refrigerator Monologues
You don't pick up a Valente novel without knowing you're in for a bizarre ride. Here, the Deathless author takes a feminist stab at comic book gender tropes. The book centers around the "refrigerated" women of the "Hell Hath Club"—characters whose sole function was to serve as a plot device for their male counterparts. While hanging out at a bar in the afterlife, these dead female superheroes and love interests share how they aren't just murder, torture, and rape victims—they're victims of sexist, lazy writing. Their stories are darkly hilarious, and DC and Marvel fans will recognize the callbacks to Gwen Stacy, Jean Grey, and more.
Related: 7 Day-Saving Female Superheroes from Independent Comics
A Court of Thorns and Roses
When Feyre kills a wolf in the woods, she must pay the ultimate price: abandoning her home for a new life in enemy territory. Under the command and protection of a shapeshifting faerie named Tamlin, she enters the magical world of Prythian, where she must live among the creatures who hunt her own people. But though Feyre and Tamlin don't always see eye to eye, their hatred turns to love—shifting loyalties and placing Feyre at the forefront of an ancient faerie war. Between water manipulation and "winnowing" (the Sarah J. Maas equivalent of apparating), there's no shortage of extraordinary abilities in the series.
Looking for more science fiction and fantasy books? Sign up for The Portalist's newsletter and get stellar stories delivered straight to your inbox!
This post is sponsored by Fierce Reads. Thank you for supporting our partners, who make it possible for The Portalist to continue publishing the stellar stories you love.