Inaugurated in 1971, the Locus Awards are given out every year by the magazine of the same name to commemorate the best in that year's science fiction and fantasy.
Over the years, Locus Award categories have adapted to meet changing times. The Best Novel award has been split into Best Science Fiction Novel, Best Fantasy Novel, and Best Horror Novel; other awards have been added or dropped. What has remained constant is the dedication toward highlighting some of the best and brightest writers, editors, publishers, and artists working in speculative fiction today.
RELATED: 50 of the Best Fantasy Books Ever
These ten Locus Award-winning and nominated books represent some of the best of the best in speculative fiction, and deserve a place on your shelf.
2020 Locus Award for Best First Novel
Gideon the Ninth
NPR, BookRiot, Bustle, the New York Public Library, and The Portalist all named Gideon the Ninth one of the best books of 2019.
Locus readers must have thought so, too, because it won the Locus Award for Best First Novel.
Tamsyn Muir's science fantasy tale of cavaliers, necromancers, reanimated corpses, and much more kicks off a swashbuckling trilogy starring the eponymous Gideon, a swordswoman with a lot of dirty magazines and not much patience for the undead.
RELATED: 16 Dark Fantasy Books You Won't Be Able to Put Down
2015 Locus Award for Best Fantasy Novel
The Goblin Emperor
Sarah Monette had already won our hearts with her incredible Kyle Murchison Booth stories – collected in 2007 as The Bone Key – before she took up the pen name Katherine Addison and wrote this Locus Award-winning book that was also nominated for the Hugo, Nebula, and World Fantasy Awards.
This dizzying fantasy tale of court intrigue follows the youngest son of the Goblin Emperor, who is suddenly thrust into power after his father and elder brothers are all assassinated at once.
Unschooled in politics and unsure of who to trust, he has to learn the ropes while also watching his back, because whoever killed the other heirs may have their sights on him, next…
2013 Locus Award for Best First Novel
Throne of the Crescent Moon
Saladin Ahmed, known to comic fans as the author of Black Bolt, Exiles, Miles Morales: Spider-Man, and The Magnificent Ms. Marvel, to name a few, won the Locus Award for Best First Novel back in 2013 for this fantasy adventure.
A finalist for the British Fantasy, Hugo, and Nebula Awards, Throne of the Crescent Moon is a story about djenn and ghuls, an enigmatic master thief, and a struggle for the throne of the Crescent Moon Kingdoms.
RELATED: 9 Sci-Fi & Fantasy Novels That Celebrate and Honor Rebellion
2012 Locus Award for Best First Novel
The Night Circus
A pair of dueling magicians turn star-crossed lovers in this spellbinding tale by Erin Morgenstern that won the Locus Award for Best First Novel and catapulted its author to the top of everyone's lists.
Within the black-and-white striped tents of Le Cirque des Rêves, a deadly game is underway – one which can leave only the victor standing.
Celia and Marco have been raised since infancy to play their scripted roles in this fatal duel, but their unexpected love will change everything.
2010 Locus Award for Best Science Fiction Novel
Boneshaker
The first book in her "Clockwork Century" series, Cherie Priest's Boneshaker introduces an alternate history of the United States, one where the Civil War rages even as the gold rush draws inventors and opportunists to Seattle.
Priest's world is filled with airships, unstoppable locomotives, and, yes, zombies. Leviticus Blue's "Incredible Bone-Shaking Drill Engine" shook more than bones, collapsing much of Seattle during its test run, and releasing a deadly gas that turns those who perish from it into "rotters."
Now, the infected portions of Seattle are walled off, as Blue's widow and son embark on a deadly mission into a city filled with the walking dead…
1985 Locus Award for Best Novelette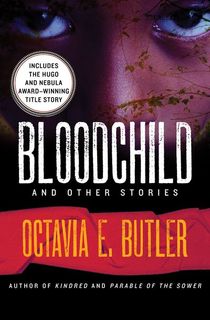 Bloodchild
The title novelette in this collection won the Locus Award in 1985, having been published in Asimov's Science Fiction the year before. But Octavia E. Butler is no stranger to award nominations, having won both the Hugo and the Nebula Awards multiple times, not to mention becoming the first science fiction writer to receive a MacArthur Fellowship.
1986 Best Novella Nominee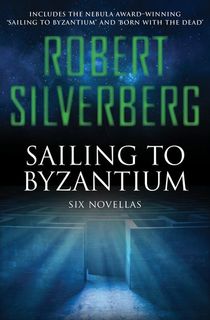 Sailing to Byzantium
Robert Silverberg has been nominated for the Locus Award more than anyone else over the years, with over 150 nominations under his belt.
His 1985 novella, Sailing to Byzantium, originally published in Asimov's Science Fiction, very nearly took the top spot at the Locus Awards that year, and was only beaten out by James Tiptree, Jr.'s "The Only Neat Thing to Do."
1984 Best Anthology Nominee
Amazons
In 1979, Jessica Amanda Salmonson edited this anthology of fantasy stories featuring female protagonists written by authors including Tanith Lee, Andre Norton, and C. J. Cherryh.
A first at the time, Amazons! made the list of Locus Award nominees that year. Salmonson later released The Encyclopedia of Amazons, which Library Journal called an "excellent" A-to-Z reference of female fighters in history and myth.
1980 Best Fantasy Novel Nominee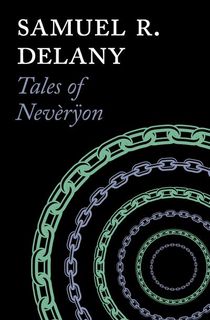 Tales of Nevèrÿon
Written by SFWA Grand Master Samuel R. Delany in 1978, this book, the first in the Return to Neveryon series, nabbed 3rd place in the Locus Awards list that year.
Containing several stories set in Delany's Neveryon world, this book "thoroughly expands, deepens, questions, and undercuts the premises" of the genre, according to critic Larry McCaffery, writing in his 1991 book, Across the Wounded Galaxies: Interviews with Contemporary American Science Fiction Writers.
1976 Best Single Author Collection Nominee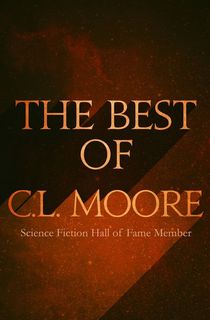 The Best of C.L. Moore
C. L. Moore was a contemporary of Lovecraft, publishing her stories in Weird Tales under the editorial oversight of Farnsworth Wright.
This collection brings together some of her best-known and most-loved tales, including the first Jirel of Joiry story, and was a nominee for the Locus Award when it was first released back in 1975.
This post is sponsored by Open Road Media. Thank you for supporting our partners, who make it possible for The Portalist to celebrate the sci-fi and fantasy stories you love.