It's hard not to compare historical moments to our favorite literature when the two often seem in conversation with each other. We turn to the stories we love to make sense of the world around us, and this current moment is no different. Since the murder of George Floyd, Black Lives Matter protesters have put their bodies on the frontline in each of the 50 states, despite the threat of police brutality and the pandemic.
At the same time, some Americans (particularly those in the White House) say the protests are too disruptive or too divisive. As sci-fi and fantasy fans, this rhetoric seems strange to us — after all, some of the most widely-beloved popular culture in the United States celebrates disruptive revolution. Star Wars, anyone?
RELATED: 'Octavia Tried' Webinar Explores Survival and the Myth of Saviors
Rebellions are built on hope, but the most famous rebels in sci-fi know that change is also built on disruption and direct action. If we celebrate these movements in fiction, we'd be hypocrites to not also support real-life resistance.
Read on for some of our favorite science fiction and fantasy novels that center and celebrate rebellion, resistance, and the fight for what's right. Then follow these protagonists' example and stand up to injustice and authoritarianism in your own community, no matter how uncomfortable it makes those in charge.
RELATED: Sci-Fi and Fantasy Books by Black Authors You Need to Read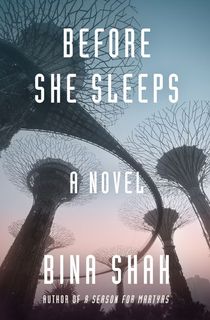 Before She Sleeps
In Green City, men greatly outnumber women. Consequently, the government forces women to take multiple husbands in order to have children as quickly as possible. But some women refuse to play into the system, sneaking out at night to offer men what they cannot otherwise find: intimacy.
When these dissenters discover that even the most influential of men cannot protect them all, their pocket of quiet resistance is about to become very loud indeed.
In this novel perfect for fans of The Handmaid's Tale, patriarchy is subverted to expose the consequences of oppressive systems of power. From one of Pakistan's most popular new voices, this book is an illuminating and inspiring read.
Children of Blood and Bone
Tomi Adeyemi burst onto the YA scene in 2018 with this powerful, captivating debut novel about rebellion and ancient magic. The first novel in the Legacy of Orïsha trilogy, this story is inspired by and rooted in oft-overlooked Nigerian mythology.
When Zélie witnesses her mother's murder under the rule of a ruthless dictator, she vows to do everything in her power to return magic to her people, even if that means having to outsmart the crown prince himself.
But Zélie discovers that her own powers are at the heart of magic's return — and maybe her own feelings for the enemy, too.
RELATED: The Enthralling Magical Battle Continues in Children of Virtue and Vengeance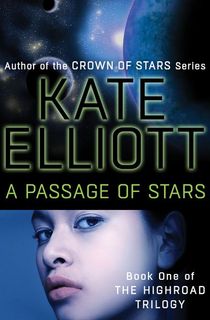 A Passage of Stars
Torn between joining the family mining business or resigning herself to a life of motherhood, Lily Ransome is dissatisfied by the only options she has access to.
When her beloved martial arts instructor is kidnapped, Lily leaves her community on Unruli and ventures into the great intergalactic unknown to save him.
She befriends a persecuted group of humans, who show her the way of their epic rebellion. Stumbling into a newfound destiny, Lily discovers her own innate strength.
The Good Luck Girls
Branded and forced to serve as housemaids or sex workers, the "Good Luck Girls" of Arketta are trapped in the circumstances of their lives. But when one of them accidentally kills a man, the girls take off in search of justice, freedom, and most importantly: revenge.
Passing stories from woman to woman, this gripping novel about the power of female solidarity and resistance is essential for all fans of high-stakes fantasy. When all hope runs out, it takes far more than luck to survive in a world determined to see you fail.
An Ember in the Ashes
Set in a brutal, violent world inspired by ancient Rome, Ember in the Ashes introduces Laia. Terrified of the government that tortured and killed her family, she is determined not to suffer the same fate. But when Laia's brother is arrested for treason, she joins a group of rebels and agrees to spy on the Empire's notorious military academy.
When Laia meets Elias, the Empire's unwitting rising star, the pair realize their fates — and the fate of the Empire — may be hopelessly entangled.
Star Wars: Resistance Reborn
Rebecca Roanhorse, author of the excellent Sixth World series, brings new depth to the heroes of the Resistance in this prequel novel to Star Wars: The Rise of Skywalker.
Following the battle on Crait in The Last Jedi, the Resistance is in shambles.
To stand up to The First Order once and for all, Poe, Finn, Rose, Rey, and General Lei Organa must recruit new allies from across the galaxy.
Throne of the Crescent Moon
The Crescent Moon Kingdoms hang in the balance as a power struggle breaks out between "iron-fisted" Khalif and the mysterious Falcon Prince in this Locus Award-winning novel. When a series of brutal supernatural killings are discovered in the Kingdoms, it's up to a ragtag group of heroes to find out the truth—and save their homeland.
As the unlikely trio discovers that the murders and the rebellion may be connected, they must race against the clock, and each other, to save their people from a vicious, world-ending grab for power before it's too late.
Cinder
In this updated take on Cinderella, 16-year-old Linh Cinder is a problem.
Cinder is a cyborg, and is looked cruelly down upon for it. But her reputation as New Beijing's top mechanic precedes her, so when she finds the Prince visiting her market stall, Cinder starts to believe things may finally look up.
However, a deadly plague is sweeping the city, taking with it Cinder's younger stepsister and only friend. When Cinder's stepmother offers up her body for medical research, Cinder is found to be much, much more valuable than society might believe. And she'll take this secret to the stars.
RELATED: Riveting Books Like Red Rising
The Hunger Games
It's been 12 years since the first book in Suzanne Collins' Hunger Games series hit shelves. Since then, Collins' depiction of young people revolting against a brutal Capitol that commodifies human suffering has become iconic.
Viewed apart from the blockbuster movie adaptations and the controversial prequel exploring the backstory of the Capitol's tyrannical ruler, The Hunger Games series is fundamentally about lower-class and marginalized folks fomenting revolution.
RELATED: 10 Books Like The Hunger Games to Keep the Odds Ever In Your Favor
This post is sponsored by Open Road Media. Thank you for supporting our partners, who make it possible for The Portalist to celebrate the sci-fi and fantasy stories you love.