Shopping for a book lover can be a daunting task, especially if they're a voracious reader. Did they already devour that New York Times bestselling title? Which collector's edition do they already own? But one thing you can always count on is the bookworm on your list's love of their favorite SFF book.
To help you cross everyone off your list, we're recommending singular gifts for readers who love these popular sci-fi and fantasy books. Find some literary inspiration below!
The Martian
The book: In 2011's The Martian, Mark Watney never meant to be the first person to die on Mars, but after his crew accidentally leaves him during an emergency departure, that's exactly what he believes he's going to be. Unless he can science his way off the planet...
The gift: This gorgeous Mars Dust Globe is the perfect addition to any Martian fan's desk or bookshelves. When the swirling red dust settles, you can see a topographically-detailed rendition of Valles Marineris and Olympus Mons. On the other side are two astronauts, an adult and a child, offering a hopeful glimpse into a future of interplanetary space travel.
RELATED: The 32 Best Gifts for Readers
Outlander
The book: Just back from the war and on her second honeymoon, Claire Randall in Outlander never expected that visiting a standing stone in an ancient circle would transport her to the year 1743. But that's exactly where she finds herself.
In the past, Claire meets Scottish warrior James Fraser, who quickly takes her under his protective wing. In an era she can't fathom, thrown into situations that constantly threaten her life, Claire struggles as her heart is torn between two men in drastically different times.
The gift: Whether your Outlander fan is reading the books, listening on audio, or drooling over the STARZ show, they'll want to completely immerse themselves in all things Clan Fraser.
Complete with a gold-plated bookmark, gourmet tea, honey sticks, and an add-on whiskey candle, this Outlander Gift Box has everything to transport them to Lallybroch.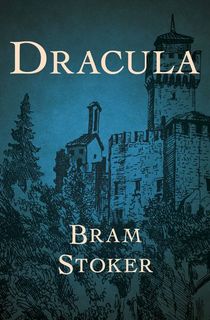 Dracula
The book: Narrated through letters and diary entries, Dracula follows Jonathan Harker as he meets a vampire on a business trip. When he discovers the count's true nature, he escapes and unwittingly brings Dracula to England, where the bloodsucker plagues Harker's fiancée, Mina. With the help of Abraham Van Helsing, they hunt Dracula down, hoping to free Mina through the count's death.
The gift: This iconic novel cemented vampires in popular culture and has inspired countless movies, pieces of art, and spin-off stories. Whether they own multiple editions or just one, Dracula fans will love bringing this cover art by artist Ruben Toledo from the 2010 Penguin Classics Edition to life in this gorgeous puzzle.
Red Rising
The book: Darrow spent his life believing he and his fellow Reds were toiling beneath the surface of Mars to bring a future above-ground to their children. But they were lied to. He discovers Mars has been habitable for centuries, and Reds are nothing more than slaves. To destroy the Society that chains them below, Darrow has to become what he hates: a Gold.
The gift: Howlers are known for being a bit fanatic when it comes to collecting anything and everything Red Rising related. But one of the main reasons people read and reread the series is for the brilliant strategy Darrow employs in the name of dismantling the Society—and this board game demands players use all of their skills to do the same.
With stunning character art and endless detail taken from the books, this game is guaranteed to be a win.
Matilda
The book: All Matilda wants is to be left alone to read. But her parents think she reads too much, and her principal is an antagonistic bully who flings children for fun. Luckily, Matilda has patience, intelligence, and creativity: All the necessary ingredients for exacting the perfect revenge pranks.
When her beloved teacher Miss Honey is threatened, Matilda is put to the test. She'll have to use every resource she has—and some she doesn't know about—to protect her teacher and finally put her bullies in their place once and for all.
The gift: If there's one thing bookworms can agree on, it's that lending books is a terrifying experience. And if your own personal library is your part-time hobby, priority number one is keeping track of all of them. This custom book embosser is the perfect solution. The subtle adornment is an elegant addition to any book collection.
RELATED: The Geek Gifts You're Looking For
Dune
The book: Arrakis is a harsh desert planet with the only source of the "spice" melange in the universe. Known for being a powerful drug capable of lengthening lifespans and augmenting awareness, melange is worth killing over.
When House Atreides is betrayed after being sent to rule the planet, Paul Atreides begins a journey across the deadly sand that will change the direction of the universe forever.
The gift: Dune has captivated readers for decades. It's filled with formidable characters, intense action, intricate politics, betrayal, and mesmerizing technology. But the mystery and horror of the sandworms in the desert sand have left an indelible mark in the fandom.
This Sand Dune at Night Book Nook is the perfect way to bring Dune to life. It can be ordered pre-assembled or as a kit, allowing customization of the worms and Paul.
RELATED: Spiciest Dune Quotes That Will Transport You to Arrakis
The Lord of the Rings Trilogy
The book: In ancient times, the Dark Lord Sauron forged the One Ring to rule with unchecked power. But it was taken from him and lost to the ages. Now, the One Ring is in the Shire. and hobbit Frodo Baggins has been tasked with an enormous mission: destroy the One Ring. This kicks off an epic journey across Middle-earth as friends and foes converge in the ultimate fight for the future of the realm.
The gift: If there's one image that captures the essence of this story vividly, it's the fellowship trekking across Middle-earth on their heroic quest. And these custom bookends featuring the silhouettes of the iconic characters will bring their adventure to any bookshelf.
RELATED: Which Lord of the Rings Character Are You, Based on Your Zodiac Sign?
The Princess Bride
The book: After her one true love is killed at sea by the Dread Pirate Roberts, Buttercup agrees to marry Prince Humperdink. But before the wedding, three outlaws kidnap the soon-to-be princess.
They're pursued by a man in black, who defeats them and takes Buttercup as his own. It's only when Buttercup tries to escape that she realizes who the man in black is when she hears three words: As you wish.
The gift: The Princess Bride is a timeless classic that incorporates all the best elements of fantasy: pirates, sword fights, monsters, true love, and revenge. It's the kind of story fans memorize word for word and relive as often as they can.
This Litograph poster brings iconic characters to life by using the words of the novel as the design. It's an elegant statement piece that's perfect for any living room, office, or bedroom.
A Darker Shade of Magic
The book: In V.E. Schwab's A Darker Shade of Magic, Kell is the sole remaining magician with the power to travel between worlds. He lives in Red London, but smuggles magical goods throughout the four Londons.
When one of Kell's exchanges goes awry in Grey London, he runs into Lila Bard, who forces him to take her with him throughout the worlds.
The gift: One of the first things Lila does is name the four Londons: Dull London, Kell London, Creepy London, and Dead London. For readers who want to keep track of which world is which, this oversized coffee mug will fuel your next adventure while serving as a helpful reminder to keep dreaming of strange worlds.