The beauty of a good book is that it isn't bound by its sales numbers. Like any piece of art, a well-told story can blossom into its own and find its readers over time.
Still, we're always intrigued by sales numbers and the books that that occupy the top of the best-seller lists.
A cursory glance at a modern best-sellers list will yield what's popular at the moment; an inspection of sales numbers historically and across time, well, that's something else entirely. What ends up living on, inspiring millions? Inflation, international sales differences, and other factors make it a losing effort to rank the bestselling sci-fi books of all time.
However, the 11 sci-fi books we highlight here are all bestsellers in their own right — and genre touchstones.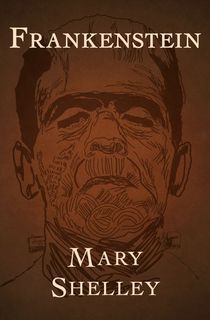 Frankenstein
A classic among classics, Mary Shelley's masterpiece has been hailed by authors like Brian Aldiss as the first true science fiction story.
Frankenstein is the ever-memorable tale of mad scientist Victor Frankenstein, who creates a creature in an ambitious and absurd experiment. There was nothing else like it when it was first published in 1818, and it quickly became a bestseller. Today, it's a literary staple.
The Left Hand of Darkness
This was Ursula K. Le Guin's breakout book, selling immense numbers and helping secure her name among a wide readership.
And yet, what's so compelling about this book (and the next book on this list) is just how experimental and 'difficult' it was for audiences at the time. Set in Hainish, Le Guin's novel explores themes of sex, gender, and androgyny.
The book has been reprinted over 30 times to date, sold over a million English-language copies by 2014, and continues to be a touchstone for readers the world over.
RELATED: What Every Fantasy Writer Can Learn from Earthsea by Ursula K. Le Guin
Dune
A lot has been written about this book's difficult path to publication, but suffice it to say, this is the 'big difficult novel that could.'
Dune takes place in a feudalist interstellar world. Protagonist Paul Atreides and his family are stewards of the desert planet Arrakis, the only source of the highly coveted "mélange." It's the substance that everyone needs for space travel, and the ramifications of being stewards of the only planet with it results in a sci-fi epic.
Ender's Game
Never mind the movie adaptation, read the book.
In Ender's Game, humanity is at the brink, and anticipating an invasion from an alien menace. Soldiers are trained from birth, and protagonist Ander "Ender" Wiggin is among a new class of trainees facing all kinds of fascinating challenges.
A sci-fi coming-of-age story, this novel continues to offer unrivaled escapism today.
The Hitchhiker's Guide to the Galaxy
The secret to this book's success is the number "42."
No, really: Douglas Adams took every sci-fi trope and added a delectable amount of humor. It's a timeless novel worth everyone's time. Millions have already partook in its pleasures; if you haven't, pick up a copy and lose yourself in the adventure.
1984
Orwell was right: Big Brother is watching us.
Next to Aldous Huxley's Brave New World (which is also among the all-time sci-fi bestsellers, but I could only fit in one dystopian classic on this list), this prescient novel is among the most-read books in the entire literary canon.
1984 is Orwell's magnum opus, and the last book he completed in his lifetime. It focuses on a world where everything we say, do, and think is controlled by an authoritarian government with its own nefarious intentions.
RELATED: Big Brother Is Watching: 16 Unsettling Dystopian Books Like 1984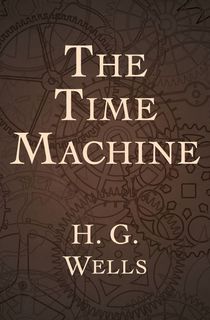 The Time Machine
Published in 1895, H.G. Wells' iconic tale is often credited as the first story to explore the concept of time travel.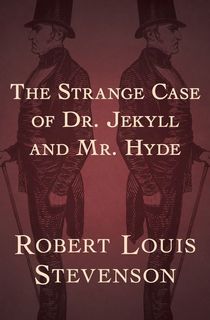 The Strange Case of Dr. Jekyll and Mr. Hyde
Long before we had The Prestige or The Talented Mr. Ripley or Face/Off, there was Stevenson's classic tale of identity and deceit, which became a bestseller when it was published in 1886.
Though it's likely most know the ins and outs of this book, The Strange Case continues to be a memorable story that reveals the complexities of identity and performance.
The Martian
The most contemporary book on this list, Weir's debut novel had a memorable path to publication — having been originally self-published, it went on to capture millions of readers and led to a film adaptation.
The Martian is the tale of an astronaut stranded on Mars, with hints of I Am Legend's Robert Neville-level survivalist cunning. Readers were quickly captured by the tale's depiction of loneliness, alongside Weir's excellent rendering of astrophysics, the planet Mars, and space travel.
Neuromancer
Gibson's novel has sold over six million copies worldwide. It was (and still is) so popular that it helped boost awareness of the cyberpunk subgenre.
Henry Case is a hustler scumming it out in Chiba City, when he is caught stealing by his employer. His central nervous system is damaged as punishment, leaving him disconnected from the matrix, the big global computer network keeping people satiated and civil. It's the stuff of noir, and every bit as gritty as you'd expect.
RELATED: 5 Technologies from Neuromancer That Are Almost Here