Maybe you fell in love with Andy Weir's 2011 novel, the story of astronaut Mark Watney, who must struggle to survive, alone, after he is stranded on Mars. Perhaps it was Ridley Scott's award–winning 2015 film that got you hooked.
Whatever the case, if you're a fan of The Martian, and looking for more tales about the Red Planet, here are 10 books to fill your must-read list.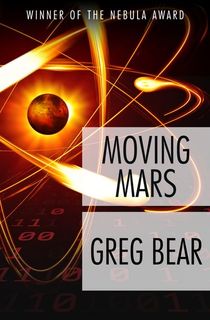 Moving Mars
What if humans formed a colony on Mars? In Greg Bear's mind, it might look a lot like what happened when England colonized America—leading to an inevitable war for independence. Winner of the 1994 Nebula Award for Best Novel, Moving Mars follows protagonist Casseia Majumdar, an idealistic daughter of one of Mars' most conservative 'binding multiples' (the Martian term for extended family units). Part coming-of-age story, part political thriller, with a scientific backdrop that will satisfy fans of hard sci-fi, Moving Mars is fascinating and memorable.
RELATED: The One-of-a-Kind Greg Bear Book Bundle Every Fan Must Own
No Man Friday
The only survivor of a rocket ship airlock disaster, engineer Gordon Holder must survive after crash-landing on Mars in this Robinson Crusoe-like adventure. Like Mark Watney, Holder must learn how to produce food and water on Mars in order to survive—but unlike Watney, he also has indigenous Martians to deal with.
RELATED: Colonizing Mars: Comparing the Facts and the Fiction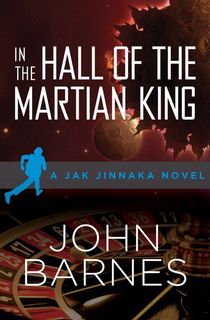 In the Hall of the Martian King
The third book of the Jak Jinnaka series is set in an interstellar kingdom in the thirty-sixth century, where the titular antihero must recover an ancient religious relic from the clutches of a Martian monarch. Jak is used to a life of leisure in his comfortable government job on the Martian moon Deimos, but entirely unprepared to play a role in this galactic contest for a coveted religious document.
RELATED: 13 Science Fiction Books That Will Tickle Your Funny Bone
The Martian Chronicles
This classic collection of short, sometimes episodic stories follows the colonization of Mars by humans after Earth has been all but destroyed, as well as the colonists' attempts to coexist with indigenous Martians. Haunting in its commentary about real-world colonization, Bradbury's depiction of humanity's destructive powers still feels relevant 67 years after it was first published.
The War of the Worlds
This novel, which was famously adapted for radio by Orson Welles in 1938—to the widespread panic of listeners, who thought it was not a story, but a news report—is told from the point of view of an unnamed protagonist as Martians invade England.
The Mars Trilogy
This award-winning trilogy, like much Mars literature, tells the story of the colonization of the Red Planet over decades, as near-future Earth becomes overpopulated and no longer conducive to human life. Robinson's short story collection The Martians is also set in the same universe as her acclaimed Mars trilogy.
The Daedalus Incident
Semi-steampunk fantasy meets science fiction in this alternative history novel set in the 18th century. The plot takes place aboard a British Royal Navy ship, and on a futuristic Martian mining base where strange things have begun to happen. A mysterious space-time rift brings Lieutenant Shaila Jain, a near-future Mars explorer, into contact with Lt. Thomas Weatherby and his alchemy-fueled space frigate, and the two lieutenants must find a way to close the rift before their worlds dissolve entirely into chaos.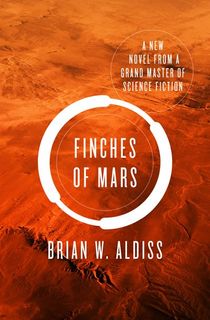 Finches of Mars
Can human colonists from Earth survive on Mars, when it appears that extinction is imminent? Not only are these new Martians completely dependent on supplies shipped from Earth, whose society is growing increasingly uncaring, but all babies born on Mars in the decade since the colonizations efforts began have died.
Desolation Road
Desolation Road follows the vibrant community living in the eponymous town, in a terraformed part of the Martian desert. Like if Gabriel Garcia Marquez's One Hundred Years of Solitude was set in space, McDonald's novel follows the surreal, mysterious events that befall the dusty town of Desolation Road.
The Sword of Rhiannon
The Indiana Jones-like protagonist of this novel is excavating on a futuristic Mars when he is suddenly transported back in time to a magical and fantastical ancient Mars. A space-set sword and sorcery tale, Rhiannon will thrill fans of swashbuckling adventure.
This article was originally published September 26th, 2016.
This post is sponsored by Open Road Media. Thank you for supporting our partners, who make it possible for The Portalist to celebrate the sci-fi and fantasy stories you love.
Featured still of "The Martian" via 20th Century Fox