Every now and again we need a deeply-immersive fantasy we can escape into. V.E. Schwab, who has also published under the name Victoria Schwab, is an incredible storyteller. Her books don't just transport us to another world; often, they also transform our own world and populate it with magic both good and evil. Schwab's stories combine sci-fi, fantasy, and paranormal elements to weave inclusive worlds filled with characters readers fall for. Currently, Schwab is writing a new trilogy—Threads of Power—set in her beloved Shades of Magic universe. If you love series like Shades of Magic and Villains, then allow these books for fans of V.E. Schwab to tide you over while you eagerly await her newest read.
RELATED: Interview: Victoria Schwab on Why Escapist Fantasy Is More Important Than Ever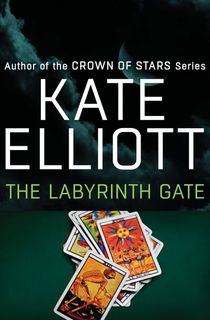 The Labyrinth Gate
Nothing will ever be the same for newlyweds Sanjay Mukerji and Chryse Lissagaray after one of their wedding gifts—a deck of tarot cards—transports them into a different world.
This new realm, Anglia, strangely parallels Victorian England. Anglia is troubled—despite the presence of magic, the rich still exploit the poor. Sanjay and Chryse meet the ruler, Regent Princess Blessa, who is currently taking over the crown for her 15-year-old niece, Princess Georgianna. People are becoming desperate and fearful as they suspect that Princess Blessa has no plans of ever leaving the throne. What they are unaware of is how far Princess Blessa is willing to go for power—apart from being a gifted magician, she also has powers of manipulation, and can eliminate the heir without being implicated.
Meanwhile, Sanjay and Chryse have to find their way back home, which will prove to be a journey all in its own. This mystery fantasy is one that you will not want to put down.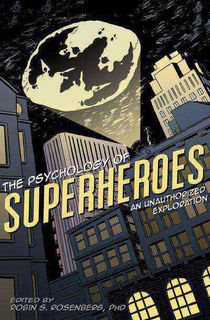 The Psychology of Superheroes
Why do superheroes take on the immense responsibilities of their role? How does a superhero remain so selfless, and why are villains so belligerent? All of these questions and more are answered throughout the insightful essays found in The Psychology of Superheroes.
In this anthology, over two-dozen psychologists explore the ways iconic figures in pop culture are psychologically constructed. The range of essays mostly focus on DC and Marvel characters and dig deep into the inner thoughts of some of our favorite heroes. From female representation in Wonder Woman comics, to group dynamics in X-Men, to the psychological issues explored through the Hulk, each piece in this collection explores intriguing superhero issues. It's a great companion to Schwab's Villains series. Currently comprised of two books, Vicious and Vengeful, Villains examines how the lines of morality can blur for both villains and heroes.
RELATED: Young Adult Fantasy Books to Cast a Spell on Readers of All Ages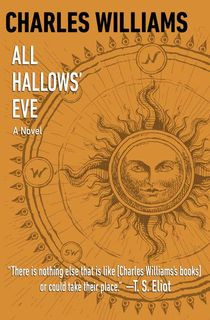 All Hallows' Eve
Fans of V.E. Schwab's Shades of Magic series or City of Ghosts will find a lot to enjoy in Charles Williams' All Hallows' Eve. This novel mixes spiritual, romantic, and supernatural themes, and is set in post-Blitz London. It explores the heart-wrenching circumstances of newlyweds Lester and Richard. Soon after their marriage, Lester died in an accident. Now, as Richard attempts to live without his beloved wife, Lester's spirit wanders with her friend Evelyn through the streets of a mirror London.
The women are tested when this other-London begins to offer them glimpses into the life they used to know. While one attempts to embrace redemption and come to terms with the spiritual world, the other is drawn by the darkness of Simon Leclerc, a master of black magic. Simon is a dangerous, sinister figure who is prepared to do whatever it takes to become the absolute ruler of both worlds. Like many of Schwab's works, this novel explores the magic which occurs in the liminal space between life and death.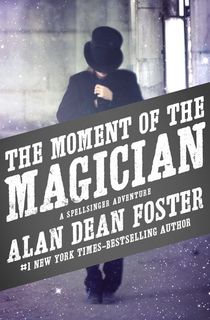 The Moment of the Magician
The Moment of the Magician is the fourth book in the enchanting Spellsinger series from the New York Times bestselling author of Star Wars: The Force Awakens. This time around we follow Jon-Tom as he remains trapped in Bellwoods and tries to find a way to return to Earth.
In this other world, Jon-Tom has the ability to turn music into magic. As he is attempting to master his powers, Clothahump—the wizard turtle—sends Jon-Tom out to investigate the appearance of another wizard. Jon-Tom and his companion otter, Mudge, set out to find and—if need be—confront this other magician.
With his ability to control lighting and his rule over an army of flying faceless demons, this magical new arrival claims to be from another world—and Jon-Tom suspects he might be from Earth, too. Jon-Tom believes that this other wizard may be the key to his return home. But will this new arrival ultimately be a friend or foe?
RELATED: 16 Fantasy Books Featuring Teens With Magical Abilities
Mirror in the Sky
Alternate universes play a major role in Schwab's Shades of Magic series. While we travel with magician Kell through the various Londons—seeing the ways they differ and coincide—Mirror in the Sky offers a different approach. Tara Krishnan struggles to fit in as an Indian-American among her wealthy white classmates. But life as she knows it completely changes when NASA announces its discovery of Terra Nova—an alternate Earth.
Terra Nova is almost an exact copy of Earth, mirroring people, places, and events—even Virginia Woolf makes an appearance with a life very different from the one we know. As Tara learns more about Terra Nova and the alternate reality within it, she and others begin to see themselves change in unimaginable ways.
Instead of using the alternate universe as a means of journey, Khorana uses it for growth and to address the eternal question: what if? There is a spark amongst Tara's friends, family, and herself as they debate the spiritual and philosophical questions related to free will and destiny. How are our futures shaped:by the choices we make, or by predestined events? This moving debut mixes science fiction, philosophy, romance, and coming-of-age narratives to leave you seeing things a little differently.
Certain Dark Things
Fans of Schwab's This Savage Song, the first book in her Verity series, will enjoy Certain Dark Things. The Verity duology centers around a city ravaged by conflicts between monsters and mortals, and asks deeply-important questions about what really makes someone monstrous. Similarly, Certain Dark Things follows monsters who may not ultimately be as dangerous as the humans who pursue them.
Set in Mexico City, this vampire novel imagines an alternate present in which the discovery of vampires has reshaped the 21st century. There are different subspecies of vampires around the world, but many have flocked to Mexico, where they face fewer restrictions.
RELATED: 19 Bloody Good Vampire Books
Mexican citizens have been left to deal with increasing migration of vampires in conjunction with rising crime and drug cartels. It is here that we meet the beautiful Atl—a descendant of Aztec blood drinkers—as she flees to Mexico City after her clan is destroyed by a rival gang of Necros. Alone and desperate for an ally, Atl finds Domingo—a lonely garbage-collecting teen—who is smitten by Atl's beauty. Unfortunately, Atl didn't envision the arrival of Nick and Rodrigo, both sent to kill her. Nor did she ever contemplate the meddling of Ana, a cop who finds herself in danger as she becomes involved in vampire gang rivalries.
Moreno-Garcia does a wonderful job of weaving together vampire myths from various cultures into the novel. It is immersed in rich culture with a dichotomy of characters—vampires, humans, cops, and gangsters—all of which will leave you begging for another bite.
Harry Potter and the Order of the Phoenix
Any and all fans of fantasy need to read the Harry Potter series, because it is simply one of the best sagas ever written. If you've already read it, then a re-read is always a great idea, if only for nostalgia reasons. Full of rich detail, mystery, and—more often than not—dark magic, we finally see Harry and the gang grow up in this fifth installment.
RELATED: 16 Books Like Harry Potter
Harry and friends must tackle adult issues head-on, those pertaining to relationships and death. Gone are the indestructible heroes and the perfect protectors. We learn through Harry that there is no one person who is infallible and not everything is black and white; none of the adults are fully good or completely evil. Imagine having to deal with that realization on top of coping with your fifth year at Hogwarts and the looming Ordinary Wizarding Level exams! Not to mention the growing threat of He-Who-Must-Not-Be-Named, as Voldemort's army only continues to strengthen and grow. Harry will need all the help—and magic—he can get!
It was a difficult task having to choose just one book from the series, but there is something about Order of the Phoenix that lingers a little longer after you've put it down.
The Hundred Thousand Kingdoms
In addition to her elegant writing and intriguing group of characters, Schwab offers intricate worldbuilding that is never overpowering or confusing. Similarly, N.K. Jemisin creates complex worlds which leave us thinking long after the final page. In the first book in her Inheritance series, Jemisin's elaborate fantasy story includes strong, unforgettable characters and poignant writing. Yeine Darr is the product of a an unsanctioned biracial marriage, making her an outcast from her family: the Arameri who rule the Hundred Thousand Kingdoms.
However, after her mother's mysterious death, Yeine is summoned to compete for the role of successor to the current ruler Arameri (her maternal grandfather). Her sudden acknowledgement as heir to the throne will soon expose layered motivations and mysteries involving the corrupt City of Sky. Intrigue, conspiracies, alliances, and betrayals will lead Yeine to discover not only the truth of her mother's death, but the true reason the kingdom has finally recognized her right to the throne. Yeine is a pawn in a sinister game between people and gods, a game which will be near-impossible for her to win.
RELATED: 8 High Fantasy Books That'll Be Your Next Obsession
A Wrinkle in Time
One dark and stormy night will change everything for the Murry family. Meg Murry has been labeled a stubborn and troublesome student, but her disposition isn't that simple. Meg is brave but often doubts herself; the fact that her scientist father is missing doesn't help. The only people she seems to get along with are her genius brother Charles Wallace and her schoolmate Calvin O'Keefe. One day she meets her quirky neighbor, Mrs. Whatsit, who introduces Meg to the concept of tesseracts.
The following morning, Meg discovers that that was the term her father used to refer to the scientific concept he was working on before his disappearance. Upon visiting a haunted house, Meg, Charles, and Calvin encounter Mrs. Whatsit and two of her companions, Mrs. Who and Mrs. Which. They all embark on a trip to the fifth dimension in order to find and save Meg's father, who's been trapped in Camazotz. This novel is a classic for a reason!
The Raven Boys
Within the fantasy genre it can be a daunting task to write stories which contain established tropes while avoiding repetition. Schwab consistently demonstrates her immeasurable creativity through the various worlds she's constructed and the distinct characters within her stories. Similarly, Maggie Stiefvater displays her inventiveness through The Raven Cycle series. Set in the fictional town of Henrietta, Virginia, we meet Blue Sargent, the only "normal" girl in a family of psychics.
Her whole life Blue has been warned that she will be cause her true love's death, so she has promised herself to stay away from boys—especially the raven boys. On the night of St. Mark's Eve, Blue—a non-seer—sees a spirit. This can only mean one of two things: he's her true love, or she will kill him. Without warning, Blue finds herself caught in the sinister world of the raven boys… one of whom is the spirit Blue saw.
Stiefvater offers a hauntingly beautiful paranormal romance rich with psychics, ghosts, spirits, legends, and cursed love. The riveting plotline and a hypnotizing narration will pull you in deeper as Blue, Gansey, Noah, Ronan, and Adam embark on thrilling adventures.
This post is sponsored by Open Road Media. Thank you for supporting our partners, who make it possible for The Portalist to continue publishing the fantasy stories you love.
Featured photo via the cover of V.E. Schwab's "A Conjuring of Light."