If you've been following literature-related headlines recently, you might have noticed a trend. There's been an increased effort to ban books from libraries across the United States. Of course, such attempts aren't anything new. Books have been challenged due to their content for a long time.
But just as there have been attempts to remove "objectionable" books from circulation, there also have been concentrated efforts to stop that from happening. In Island Trees School District v. Pico, a split Supreme Court ruled that school officials couldn't ban books from school libraries because of their content. And around the same time, we saw the launch of Banned Books Week. The annual event continues to this day, celebrating the freedom to read by highlighting banned books—especially the most challenged books of that specific year.
But while Banned Books Week takes place in the fall, there's nothing stopping you from seeking out these titles all year round. Here are 10 challenged and banned sci-fi and fantasy books that will inspire, provoke, and grip you.
Fahrenheit 451
You can't put together a list of banned sci-fi and fantasy books without including what is arguably Ray Bradbury's most famous work.
Since its publication, Fahrenheit 451 has been the subject of controversy and censorship in the U.S., particularly at school libraries. But as many novels on this list will also demonstrate, the multiple challenges brought against Fahrenheit 451 are deeply ironic. It's about a dystopian future where books are outlawed and, as a result, burned.
Yes, people have tried to ban a book about banning books. Talk about missing the point.
The Handmaid's Tale
Atwood's 1985 novel about a near-future United States in which women have been subjugated remains timeless and timely. Most notably, a key point of the premise revolves around the fact that women have lost control over their own reproductive rights.
Given its content, the efforts to ban The Handmaid's Tale are hardly surprising. The novel has been banned, challenged, and the subject of debate at numerous American high schools. The complaints ran the gamut: illicit sex, profanity, defamatory toward women, and offensive toward Christians.
It's unfortunate because this novel drew upon history and current events at the time it was written to extrapolate one logical conclusion as a cautionary tale.
Cat's Cradle
Vonnegut is no stranger to penning controversial works. His novel, Slaughterhouse-Five, has been challenged multiple times. It's been banned from literature classes and removed from school libraries. But make no mistake, this wasn't a one-off.
Vonnegut's satirical sci-fi novel, Cat's Cradle, provides commentary on the end of the world. Apocalyptic tales are nothing new to science fiction and fantasy, but Vonnegut's novel caused a furor. In fact, an Ohio school board that banned the book in 1972 deemed it "garbage." Thankfully, the ban resulting from this challenge was overturned.
Beloved
Toni Morrison's novel follows a family of former slaves who live in a haunted house. The most common challenges against Beloved, which has been banned in five schools, hinge on elements like violence and explicit sexuality.
But the truth is that the novel takes place shortly after the Civil War. History is not always kind and not always pretty. Sometimes fiction that grapples with this history must portray it clearly and without softening the sharp edges.
Brave New World
There's a definite pattern when the most-challenged SFF books fall into the dystopian genre.
Brave New World, for example, regularly shows up on the American Library Association's Top 10 Most Challenged Books list. The objections to its content range from being anti-religious to containing explicit sex. The complaints do miss the point: Huxley's novel features a futuristic society where people have been engineered through a variety of controls to behave a certain way and hold specific values.
In exchange for following the world order, citizens receive happiness—but at the expense of free thinking.
1984
If we're going to talk about Brave New World and its numerous challenges, then we must also discuss Orwell's 1984. It also features a futuristic society—1984 was originally written in 1949—and social control.
But while Huxley's novel uses genetic engineering and psychological conditioning, Orwell depicts totalitarianism and mass surveillance used to control society. Big Brother? Thought police? You've come to the source of these well-known phrases.
Given the content, it's unsurprising that most common objections to 1984 hinge on the political and social themes—but the single accusation of it being pro-Communist remains dubious at best.
A Wrinkle in Time
The first book in L'Engle's Time Quintet, A Wrinkle in Time follows a trio of children who embark on a journey through space and time to save a father and ultimately, the world.
The book blends science fiction and fantasy and offers the viewpoint that magic, religion, and science are different ways of thinking about the same thing.
This may be why challenges against the book are often contradictory. It's too religious. It's too atheist. And like many other fantasy novels, it's been accused of being anti-Christian and promoting the occult.
A Clockwork Orange
Most of the challenges against A Clockwork Orange probably stem from the famous film adaptation by Stanley Kubrick. This isn't to say that the novel doesn't contain the sexual violence that's considered objectionable. It does. It's a major plot point, after all. The book explores whether some people are worth rehabilitating—such as violent rapists—and whether the methods to do so can cross the line.
Tithe: A Modern Faerie Tale
Holly Black has made a name for herself by writing highly readable young adult novels that deal with the Fae. In Black's first novel, a young woman saves a Fae and her life changes forever.
Tithe was challenged in an Oregon public library for containing sexual content and drug use. Thankfully, the library kept the book in circulation. Banning books is never a good thing, but it's especially egregious in cases of books for young readers.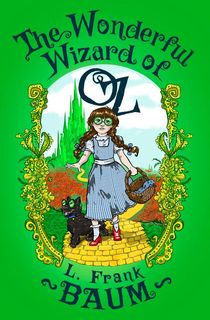 The Wonderful Wizard of Oz
Who would think the story of a farm girl and her dog being swept off to another world would be so controversial?
First published in 1900, this children's book has been challenged on multiple grounds, ranging from anthropomorphizing animals to featuring a strong female protagonist. But perhaps the most interesting complaint hinged on its portrayal of good witches. The notion here is that because witchcraft is inherently evil, the idea of a good witch is impossible.