For some, the 1962 young adult novel A Wrinkle in Time is a childhood favorite; for others, it's a book they've recently picked up for the first time after seeing the Ava DuVernay-directed movie adaptation. No matter what your relationship to this classic science-fantasy novel is, and no matter how old you are, it's likely that you were captivated by its imaginative and timeless story of heroism and the triumph of good over evil.
The release of the film adaptation, which is directed by Ava DuVernay, has renewed interest in the 1962 young adult novel penned by famed author Madeleine L'Engle. Today, in honor of what would have been L'Engle's 100th birthday on November 29th, we're celebrating her enduring classic. Though L'Engle went on to write four other books to form the A Wrinkle in Time Quintet, there are plenty of great novels that combine science fiction and fantasy out there — many of which may even have been inspired by L'Engle's own influential works. If you can't get enough of funky creatures, magic, friendship, love, and—of course—traveling through time and space, here are 10 books to keep your adventurous literary spirit flying.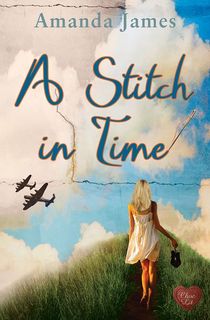 A Stitch in Time
If bending commonly accepted ideas of the limits of space and time is your favorite part of A Wrinkle in Time, then this time travel story with a hefty dose of romance might be just the adventure for you. Just as Sarah Yates has given up on having any excitement in her life after her divorce, she meets the mystery man that is John Needler. John tells her that she has the power of a "stitch," which means that she can guide others back in time in order to influence the future. But will this newfound skill put her life back on track?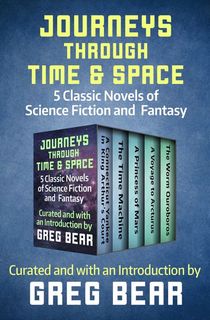 Journeys Through Time & Space
In this collection of five novels, Nebula Award-winner Greg Bear proves just how deep the roots of time travel and science fiction literature run. Bear's selection begins with Mark Twain's 1889 story about a Yankee engineer who is transported back in time to King Arthur's Court after a head injury. Bear's selection then jumps six years ahead to the classic time travel story, The Time Machine by H.G. Wells. Into the 20th century, we find a selection by Edgar Rice Burroughs, who wrote about an alien civil war in 1912, as well as an interstellar novel by David Lindsay, and another by E.R. Eddison.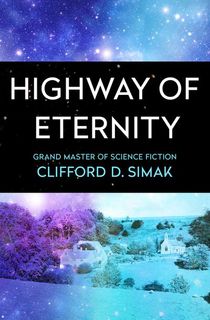 Highway of Eternity
Just like Meg, secret agent Jay Corcoran and his friend Tom must travel through time and space to find a family that has disappeared. They soon learn that the family is hiding—in 18th-century England—from an alien race called the Immortals, who threaten to manipulate humans with the promise of immortality. As if their mission wasn't challenging enough, they also have to deal with killer robots, immortal aliens, and saber-toothed tigers in order to save this endangered family.
RELATED: The Re-Read: A Wrinkle in Time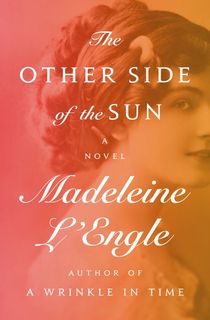 The Other Side of the Sun
When you fall in love with a book, it's not unusual to also fall in love with its author. This is very true of Madeleine L'Engle who, in addition to A Wrinkle in Time, wrote plenty of other books—many of which are for adults! One of these books is The Other Side of the Sun, a story of a young woman who marries into a family with dark and dangerous secrets.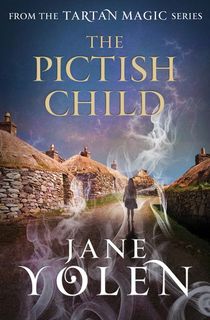 The Pictish Child
When their Scottish grandmother, who also happens to be a witch, takes twins Jennifer and Peter—and their younger sister Molly—to meet her coven, things get complicated. The siblings meet a Pictish girl from the ninth century who has travelled through time to save herself from an evil force. Together, they must fight to defeat the dark magic that threatens the Pictish girl and help her return to where she belongs.
Edge Chronicles: Beyond the Deepwoods
The first in the Edge Chronicles series, Beyond the Deepwoods focuses on a character named Twig who has always felt different. He soon finds that his suspicions are correct when he learns that, although he was raised by woodtrolls, he is not one. On the way to his cousin's house one day, Twig gets lost in the Deepwoods and ends up on a journey of self-discovery—meeting all kinds of dangerous creatures, including the Gloamgozer and a Skullpelt, along the way.
A Darker Shade of Magic
Written by New York Times bestselling author V.E. Schwab, this fantasy adventure takes place in London, or should we say Londons. The premise of the book is that there are four different parallel Londons—each identified by a color—and the main character, Kell, has the ability to travel between them. As a side job, Kell smuggles people to the other Londons, offering them a chance to pay to see worlds that have always been closed off to them. But when a smuggling deal goes wrong, Kell must embark on a dangerous journey to save the Londons from dark magic.
RELATED: Interview: Victoria Schwab on Why Fantasy Is More Important Than Ever
The Dark is Rising
The second book in The Dark is Rising series, this Newbery Honor Award-winning book tells the story of Will Stanton, who learns on his 11th birthday that he is a guardian and warrior for the Light. This discovery sets him on a quest to find the six signs that will complete the Circle of Signs, which will help the Light defeat the evil Dark. The most popular book of the series, it is widely read in schools and is one of the top-ranked children's books of all time.
When You Reach Me
In addition to centering around a young female protagonist and its suggestions of time travel, When You Reach Me has an especially prominent connection to Madeleine L'Engle's book. Throughout the story, the main character Miranda is often described as reading A Wrinkle in Time. Stead's favorite book as a child, its inclusion, although she claims it did not have much influence on the plot of the novel, is an ode to childhood classics and the heroic children we find in them.
The Lion, the Witch and the Wardrobe
Pre-dating A Wrinkle in Time, The Lion, the Witch and the Wardrobe (1950) is one of the most popular young adult fantasy books around. The first book published in the Chronicles of Narnia series, though chronologically speaking it's the second, the book follows four siblings who discover the magical world of Narnia inside a wardrobe. They are introduced to a land where the White Witch has taken over and created an eternal winter. The only hope of stopping of her is with the help of Aslan, a wise and powerful lion. The first three books of the seven-book series have been adapted into films.
This post is sponsored by Open Road Media. Thank you for supporting our partners, who make it possible for The Portalist to continue publishing the stellar stories you love.
This article was originally published on March 9th, 2018.
Featured still from "A Wrinkle in Time" via Disney