Since its original release in 1953, Ray Bradbury's dystopian classic Fahrenheit 451 has remained perennially in print, been translated into dozens of languages, and taught in schools and classrooms all over the world. It has been adapted to film in 1966, to the stage in 1976, to radio in 1982, into a computer game in 1984, and, most recently, by HBO in 2018, starring Michael B. Jordan and Michael Shannon.
Written in a basement typing room at UCLA, on a typewriter that Ray Bradbury rented at a fee of ten cents per half hour, Fahrenheit 451 was penned over the course of only around 18 days. The first nine days were devoted to its original novella form, the 25,000 word "The Fireman," which appeared in a 1951 issue of Galaxy Science Fiction magazine. The second nine expanded the novella into a novel.
RELATED: Unforgettable Ray Bradbury Short Stories
Bradbury's classic won a Retro Hugo, as well as the American Academy of Arts and Letters Award in Literature, and was even nominated for a Grammy for the 1976 audiobook version. If you've already read Fahrenheit 451, though, and want more of its sharp-edged satire of dystopian futures, conformity run amok, and the perils of consumerism, where do you turn next?
We're living in a golden age of dystopian literature, and there are plenty of great places to look for more books like Fahrenheit 451. Here are ten of our favorites…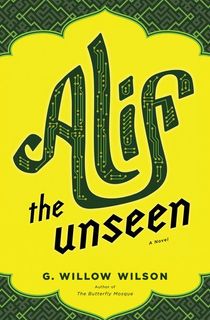 Alif the Unseen
This novel from the author of the Kamala Khan Marvel comic book series is set during the Arab Spring.
Alif is an Arab-Indian hacker who has lost the love of his life and had his computer breached by the "Hand of God," the head of state security. He also found The Thousand and One Days, a book of jinn magic that he thinks might just usher in a new era of information technology in this World Fantasy Award-winning novel.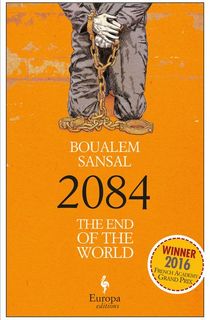 2084
Along with Fahrenheit 451, George Orwell's 1984 is one of the ur-texts of dystopian literature. Now, Algerian author Boualem Sansal has updated the ideas of 1984 in this new, "sharply satirical" (Library Journal) dystopian classic about a near future in which religious extremists dominate every aspect of life. The Guardian called 2084 a "powerful novel that celebrates resistance."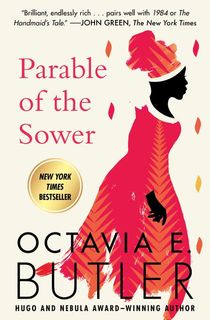 Parable of the Sower
Originally published in 1993, this prescient novel takes place in Los Angeles 2024.
Global warming and rising seawater have forced people into gated communities where they fend off the homeless with walls and guns, and where water is a commodity more valuable than money.
Octavia E. Butler's ahead-of-its-time Afrofuturist tale of scarcity and hope has been referenced in music and TV series like The OA and in other books, including Lauren Beukes' The Shining Girls.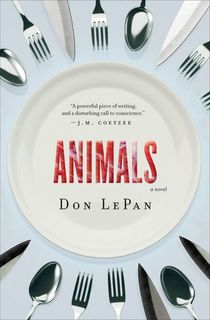 Animals
As food supplies dwindle due to factory farming and rampant misuse of antibiotics, where will the humans of the future turn for food?
In this "well-plotted" and "formally audacious" (Booklist) satirical novel, Don LePan shows how easily the tables can turn, as a looming food crisis leads to reclassifying disenfranchised members of society as a potential food source. This is a tale about the ways in which we mistreat animals – and one another.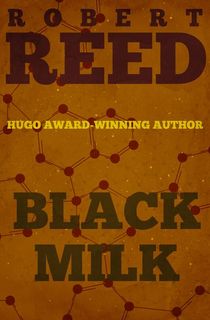 Black Milk
In this novel from Hugo Award-winning author Robert Reed, a quintet of genetically engineered children, equipped with perfect memory and hyper-acute senses, try to understand their place in the world, and among one-another, in the shadow of their creator, Dr. Florida.
At the same time, Florida's earlier creations, the sparkhounds, begin a revolt that will change everything for the five children and their sheltered, suburban life.
Feed
"We went to the moon to have fun," M. T. Anderson's unforgettable novel begins, "but the moon turned out to completely suck."
The story of a future where everyone has an internet "feed" in their heads at all times, absolving them of the need to ever really think, this satire of the vacuousness of consumerism was a National Book Award finalist and winner of the LA Times Book Prize.
The Giver
This Newberry Medal-winning novel has become one of the most beloved dystopian classics of the modern age, taught in schools all over the world.
It tells the tale of Jonas, a young boy who lives in a seemingly idyllic Community where everything is the same. There is no strife or famine or want, but there is also no color and no emotional depth.
When he is chosen to be the next in the Community to receive memories of the time before this "Sameness," Jonas must choose what to do with his new knowledge in the face of a much more complex world than the one in which he was raised.
RELATED: The Lasting Influence of Lois Lowry
The Windup Girl
This Hugo and Nebula Award-winning novel shows a stark, fantastic, and all-too-credible future in which calories have become currency. Engineered "New People" are treated as soulless slaves, soldiers, and playthings, regarded as devils, cast aside by their creators, and otherwise abused or misused by society.
RELATED: 12 Cyberpunk Books for Console Cowboys Everywhere
Publishers Weekly called it a "literate and intensely felt tale, which recalls both William Gibson and Ian McDonald at their very best," while Time called it "cyberpunk without computers." Whatever you call it, The Windup Girl has become one of the most talked-about sci-fi dystopias of the 21st century.
Uglies
With more than 3 million books in print, Scott Westerfield's Uglies series helped to kick off a renaissance of YA dystopian novels.
With its "perfect parables of adolescent life" (author Cory Doctorow), this novel of haves and have-nots in a future society where the government provides everyone with mandatory plastic surgery on their sixteenth birthday to transform them from "uglies" into "pretties" has been translated into 27 languages.
Never Let Me Go
Adapted to the screen in 2010, Kazuo Ishiguro's dystopian novel had already been nominated for the Arthur C. Clarke Award, the National Book Critics Circle Award, and the Booker Prize, which Ishiguro had previously won for his novel The Remains of the Day.
Detailing the lives and loves of three clones who exist only to act as organ donors once they reach adulthood, this searing and poignant novel was also named the best book of 2005 by Time magazine.
This post is sponsored by Open Road Media. Thank you for supporting our partners, who make it possible for The Portalist to celebrate the sci-fi and fantasy stories you love.