Have you read your copy of the Red Queen by Victoria Aveyard so many times that the spine is cracked? Can you recite half of the book word-for-word? Do you need a new fantastical world to immerse yourself in? If you've answered yes to any of these questions, you've come to the right place!
We've rounded up 13 fantastical books like Red Queen for you to get lost in. Some are twists on well-known stories; others are full of fresh worlds and characters that'll stop you from yearning for Cal or Maven. If you're looking for your next action-packed fantasy fix, you'll want to dive into these books.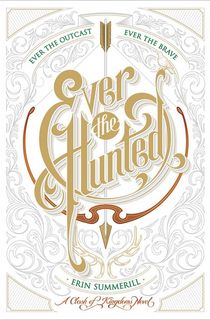 Ever the Hunted
17-year-old Britta Flannery has been raised to hunt. She's most comfortable with weapons in her hand, chasing down quarries alongside her father, a renowned bounty hunter. Britta is happy with her brutal, strange life, but it ends abruptly when her father is murdered, betrayed by his apprentice, Cohen.
Overwhelmed by grief and disbelief that the boy she once loved is capable of such cruelty, Britta relies on her training as she searches for justice through a dangerous realm teeming with ruthless politics and dangerous forces.
Caraval
Sisters Scarlett and Tella are isolated on a remote island with their abusive father. Despite the mysterious loss of their mother, and the cruelty of their powerful patriarch, the two keep hope alive through their fascination with Caraval, an annual game that takes place across the sea, filled with mystery and magic.
When she's forcibly betrothed, Scarlett worries she'll never get a chance to explore the freedom of Caraval. But when an invitation arrives, Scarlett manages to sneak away from the island with Tella.
Yet Caraval is even more dangerous and seductive than the rumors. To protect Tella from being stuck forever in the topsy-turvy world of Caraval, Scarlett must put her trust in a mysterious stranger, and risk getting lost in the game once and for all.
RELATED: The Magical Sequel to Caraval Will Leave You Breathless
A Court of Thorns and Roses
When 19-year-old mortal Feyre kills a wolf to feed her starving family, she accidentally takes down a faerie male as well. As punishment from the brutal faerie kingdom, Feyre is forced from her home and imprisoned in the estate of a mercurial faerie lord.
But as Feyre adjusts to her new circumstances, the feelings toward her captor, Tamlin, shift from animosity to desire.
RELATED: 12 Epic Books Like Throne of Glass by Sarah J. Maas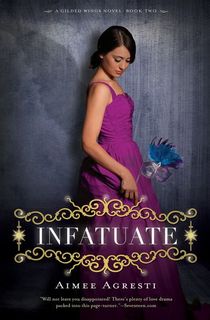 Infatuate
Haven, a young angel, is in New Orleans working to improve her tarnished reputation.
It seems like she's on her way to getting back in the good books—then she and her friends run into a devil's dominion.
These shape-shifting devils are known as the Krewe, and they're unlike any hellions that Haven has met before. If Haven and her friends have any hope of gaining their wings, they must face these demons.
But Haven finds herself pulled closer to the brink of Hell when the demon who once helped her escape the underworld dares to show his handsome face again and ask for help.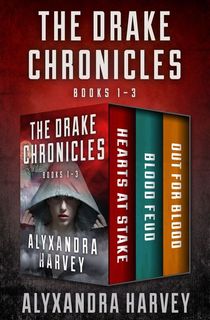 The Drake Chronicles Books 1–3
The first three books in this vampire series center around the Drake family. These vampires have remained hidden for generations, but now a younger class of nightwalkers must make their own way among the mortals and immortals.
Solange Drake is the only daughter ever born to the ancient vampire dynasty, and that makes her a target. Being a teenager is hard, but between being chased by cute vampire hunters and vicious queens, being a teenage vampire sucks.
The Selection
For most women, the Selection is the only hope of escaping the kingdom's punishing class system. It gives the Selected an opportunity to experience a life of comfort, and to get close to the legendary Prince Maxon.
Any of the 35 girls chosen for the challenge couldn't be more thrilled—except for America Singer. She doesn't want the crown, or to leave behind the man she loves. But when America meets Maxon, she questions the life she thought she was destined for.
The Selection is soon to be adapted for a movie by Netflix, so now's the perfect time to discover why so many readers have fallen for the series.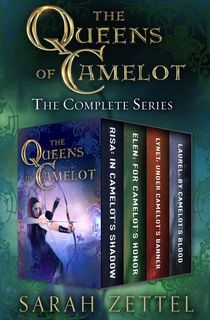 The Queens of Camelot
This four-book series follows the Queens of Camelot, the true powers behind King Arthur and his Round Table.
Risa runs from a wicked wizard that she's been promised to, and finds herself in the arms of Sir Gawain. Elen feels a new power awaken in her as the witch Morgaine threatens her homeland. Lynet journeys to Camelot to ask for the assistance of Queen Guinevere, but is distracted by a philandering squire. And Laurel is resigned to her arranged marriage with Sir Agravain, but finds herself and the knight embroiled in bloody conflict.
Gates of Thread and Stone
In a walled city, where only one powerful man is meant to wield magic, seventeen-year-old Kai possesses the ability to manipulate the threads of time. Kai doesn't know where this power came from—she doesn't know where she came from.
Kai and her adopted brother Reev, whom she rescued when they were young, live a quiet life together. Then, Reev vanishes. If Kai has any hope of finding him, she must risk leaving the only home that she's ever known and joining a revolution that's been simmering for centuries.
Shadow and Bone
In Leigh Bardugo's Grishaverse world, Alina Starkov is a lowly orphan and cartographer. It's unlikely that she'll survive her first journey across the Shadow Fold, a cursed swath of darkness that falls across the land.
But when her childhood best friend is attacked inside the Fold, Alina releases a magic she didn't know that she possessed. Now she is forced to train with the talented Grisha Army, and finds herself drawn to the enigmatic general the Darkling.
RELATED: Netflix's Shadow and Bone Will Satisfy Both Dedicated Fans and New Audiences
The Threat Below
300 years ago, humanity was nearly destroyed by an unknown—but cataclysmic—event. The survivors and their descendants found a refuge at the top of a mountain, above a cloud bank that hides the horrors below.
But now, they must descend.
In desperate need of clean water, a team that includes 17-year-old Icelyn journey down through the clouds, and learn shocking truths about their planet and fellow survivors.
Matched
Cassia trusts the Society to make all her decisions, including which man she will spend the rest of her life with. So when Xander's face is shown on screen at her Matching ceremony, Cassia is relieved to get confirmation that he's her life-long mate. But then the screen shows a brief glimpse of Ky Markham.
Just a technical error, the society tells Cassia. But for the first time in her life, Cassia questions her loyalty to Xander, and the intentions of those who rule her world.
The Shadows Between Us
Alessandra has a body count, and brutal ambitions. She doesn't care that little is known about the newly-anointed Shadow King's mysterious powers. Alessandra is too focused on her plan: seduce the new king, assassinate him, and take his place. Simple, right?
But Alessandra soon learns that she's not the only one trying to take out the Shadow King. And for once, killing a man might leave a mark on her conscience.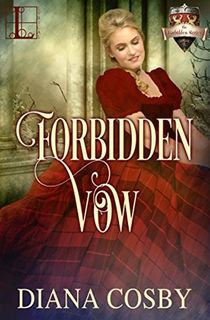 Forbidden Vow
This romantic Robin Hood retelling is brimming with historical details and legends come to life.
Lady Marian of Ravenskeep finds herself at the mercy of men competing for her lands and her hand. With her father having died in the Holy Land, Marian is overwhelmed by the scheming of her would-be suitors. Thankfully, Sir Robert of Locksley returns alive from the Crusades. Together, he and Marian discover a new way of life—and foment revolution—in Sherwood Forest.
This post is sponsored by Open Road Media. Thank you for supporting our partners, who make it possible for The Portalist to celebrate the sci-fi and fantasy stories you love.