Richelle Mead's six-book Vampire Academy series is a fantastical tale as thrilling as it is steamy. With a world built on rich lore and fascinating characters, the books are hard to put down from beginning to end.
The series centers around 17-year-old Rose Hathaway. Rose is a dhampir, a half-vampire tasked with the protection of the Moroi—those who are fully undead. Her assignment happens to be her best friend, Moroi noble Lissa Dragomir.
Connected by a strange and supernatural bond, the pair have been on the run for two years. When they return to St Vladimir's Academy, it's only to enter into a world of immortal intrigue and deadly schemes. Not to mention burgeoning romance, as Lissa falls for bad boy Christian and Rose finds her instructor, Dimitri, impossible to resist.
RELATED: 10 Vampire TV Shows That Don't Suck
2014 saw a film adaptation of the series, which received a frosty reception from the books' fans. However, news has recently broken about a new television series adaptation with Vampire Diaries creatives Julie Plec and Marguerite MacIntyre. But what to do while we wait for the series to drop?
Explore these 10 must-read books for fans of Vampire Academy, of course!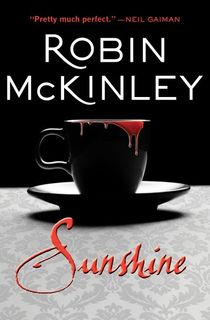 Sunshine
If you love the rich worldbuilding, offbeat heroine, and multifaceted danger of Vampire Academy, don't hesitate to check out Robin McKinley's Sunshine.
New Arcadia was ravaged by the VooDoo wars, and now the lake is all but abandoned. Which makes it the perfect place for Sunshine, a baker in need of a little relaxation, to get away from it all. And then the vampires come.
RELATED: 12 Urban Fantasy Books With Magical Romance
Kidnapped by a vicious gang of bloodsuckers, Sunshine is dangled as the ultimate temptation to fellow captive Constantine. But against all odds, Constantine is able to resist. And with Sunshine utilizing some long-forgotten magic, the pair become unlikely allies...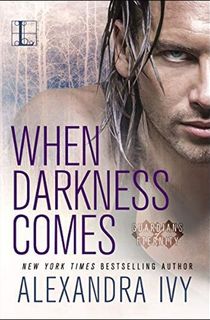 When Darkness Comes
If you've ever pored through the pages of Vampire Academy and thought, "Man, I wish this was steamier," then this vampire book—and its subsequent novels—is for you.
Abby Barlow thought life as she knew it was over, all because a shattered vase was about to cost her her job. Then, a few hours later, she stood across from the desirable vampire demon Dante in a shady hotel in Chicago.
RELATED: 9 Unforgettable Erotic Fantasy Books to Heat Up Your Reading Life
The Chalice is a mortal woman destined to keep the darkness at bay, protecting the world from its grip. Dante has been the protector of The Chalice for centuries. Fate has chosen Abby to be the next chosen one.
Now, Dante must put aside his powerful attraction to Abby to keep her safe during a high-stakes (no pun intended) battle between good and evil.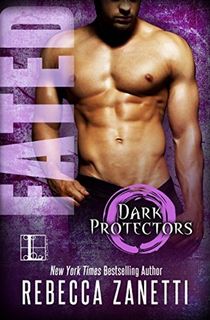 Fated
If there's one word to describe Cara Paulsen, it's determined. As a scientist and single mother, she's had to fight to make her way and be heard. She'll do anything for her daughter...even if that means marrying the mysterious Talen.
RELATED: 8 Thrilling Rebecca Zanetti Books to Get Lost In
Talen claims he's a centuries-old vampire sent to guard Cara and her daughter. Cara is a skeptic—but something about the way Talen touches her hints he might be telling the truth.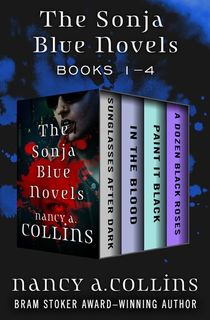 The Sonja Blue Novels Books 1–4
Sonja Blue isn't your typical vampire. After a doctor brought her back from death, she survives as a living vampire in possession of a soul. And now she's dedicated herself to slaying the predatory vampires that slay and turn mortals—all while searching for the culprit who created her.
This collection features the first four books in the punk vampire series: Sunglasses After Dark, In the Blood, Paint It Black, and A Dozen Black Roses. The exciting tale begins with Sonja's investigation into conniving televangelist Catherine Wheele.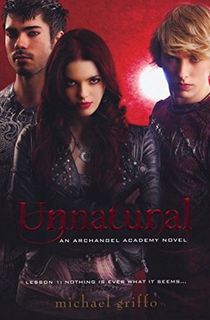 Unnatural
In this teen vampire series, Archangel Academy is a highly exclusive boarding school in the northwest England town of Eden. Its intimidating and ancients walls are filled with secrets.
Michael Howard felt suffocated in his Nebraska town of Weeping Water, and is thrilled to have been selected for the prestigious institution. He finds a sense of belonging there, and above all else, friends. Friends like Ciaran, Penry, and Ciaran's half-brother Ronan.
But Michael has only scraped the surface of what makes Archangel so remarkable. Ronan is a vampire—a hybrid whose clan are outcasts amongst the other vampires. And Archangel is full of rivalries and alliances as ruthless as the love and temptations within the academy.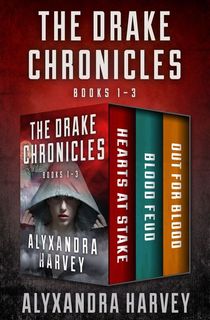 The Drake Chronicles Books 1–3
The Drake family has remained in hiding for ages within the shadows of the vampire realm. But a new generation has emerged, and they must navigate for themselves the world of immortals, mortals, and vampire hunters.
RELATED: Alyxandra Harvey Shares 8 of Her Favorite Literary Vampires
In the first book of the series, Hearts at Stake, Solange Drake is the only daughter born to an ancient vampire dynasty. All eyes—dead or otherwise—are on her. But none are as rapt as vengeful vampire hunter Kieran Black. When a greedy vampire queen takes Solange hostage, it's up to Solange's friends and the dashingly deadly Kieran to save her immortal life.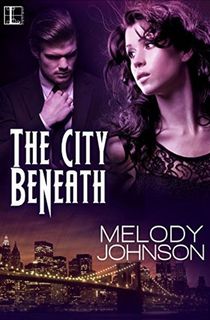 The City Beneath
When journalist Cassidy DiRocco writes a shocking exposé, she becomes the prey of Dominic Lysander, the Master Vampire of New York City.
Dominic wants Cassidy to keep quiet about his coven, but he knows he shouldn't kill her. Unbeknownst to the reporter herself, Cassidy is a night blood—a being with her own powers, which include the ability to become a vampire. A nascent vamp herself, Cassidy is stuck in the middle of a immortal uprising.
But even as Dominic presses her to help him with the war, Cassidy's caution about his intentions sends her to seek the aid of Ian Walker, a fellow night blood. What will be the fate of New York City? And who can Cassidy trust?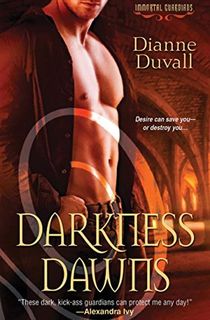 Darkness Dawns
When teacher Sarah Bingham decides to help an injured man, she accidentally find herself in the middle of a feud between corrupt vampires and other powerful blood-drinking immortals.
Sarah is attracted to vampire Roland Warbrook, but his desire for her goes beyond the flesh into a near-uncontrollable hunger for her blood. Throughout his nine centuries of existence, Roland has never been so tempted. But how could he ask for her love when it means giving up everything she's ever known?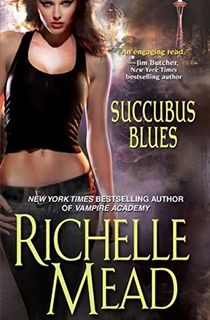 Succubus Blues
If it's Richelle Mead's engaging writing style and sharp characters that have you addicted to Vampire Academy, then check out her other fantastical and steamy series.
Succubus Blues follows Georgia Kincaid who is—you guessed it—a succubus.
However, living in Seattle, Georgia's life isn't as glamorous or exotic as most succubi. She works a day job at a local bookstore, which lets her spend lots of time with the sexy and successful author Seth Mortensen.
Georgia would give anything to touch Seth, but she knows the dangers that come with her crush. She'll have to settle for mooning from afar. Especially when something sinister settles into Seattle's demon underground.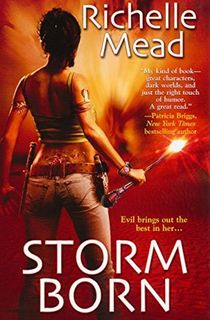 Storm Born
Another great read from Richelle Mead is her gripping Dark Swan series. In the first book, Storm Born, powerful shaman Eugenie Markham makes her living escorting the immortal and magical from the mortal realm.
With quite the reputation as a supernatural mercenary, she's been hired to find a teenager who's disappeared into the Otherworld. But on the job, Eugenie makes a shocking revelation: her first-born may destroy the world.
RELATED: Urban Fantasy 101: 10 Books to Get You Started
Because nothing can ever be too simple for Eugenie, every power-hungry demon of the Otherworld is after her, either to impregnate her or see her dead. Eugenie is used to fending for herself, but things are dire enough that she may need some help. Luckily she has allies in the tempting king Dorian and Kiyo the handsome shape-shifter.