Leigh Bardugo writes captivating, can't-put-it-down fantasy. Her series set in the magical world of the Grishaverse, including Six of Crows, Shadow and Bone, and the Nikolai duology, have won legions of fans. The Grishaverse is even coming to the small screen soon, with a series based on both Six of Crows and Shadow and Bone forthcoming from Netflix. In other words, it's clear people love the fantasy worlds Bardugo creates. Although there's more from Bardugo on the way—including Ninth House, her adult fantasy debut—if you're craving dark, emotional, and action-filled fantasy posthaste, we've put together a list of magical reads Bardugo fans are sure to love. Prepare to get addicted to these delicious series.
Vow of Thieves
The Dance of Thieves series is set in the same universe as Mary E. Pearson's beloved Remnant Chronicles. Fan expectations were high when the first book Dance of Thieves hit shelves, but it proved to be a captivating and romantic adventure about the powerful bond between two people raised in society's shadows. Kazi, a reformed thief, left a life of deceit behind her long ago, while Jase is heir to the powerful Ballenger empire of criminals. Despite their differences, in the first book the pair came to terms with the powerful pull between them, and united to defend the people they love.
In the highly-anticipated sequel Vow of Thieves, Kazi and Jase are no longer forced to take opposite sides in an ancient conflict. The Ballenger empire has gained new legitimacy, and the young lovers should be able to enjoy their connection without fear. But loyalty to old allegiances is dangerously malleable in the brave new world that Jase and Kazi helped create. The pair will need to forge new alliances to survive and stay united. Romance, ruthless skullduggery, and ravishing worldbuilding unite for a totally absorbing addition to this gorgeous series.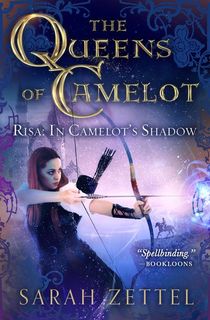 Risa: In Camelot's Shadow
Risa is the first book in Sarah Zettel's terrifically fun Queens of Camelot series, which explores Arthurian legend from the female perspective. The first book, Risa, is based around the classic poem Sir Gawain and the Green Knight, but focuses far more around a female warrior than Gawain himself.
Lady Risa of the Morelands could have her pick of suitors, but her father Lord Rygehil won't let her explore a love match. Instead, Risa learns she will be forced to marry a necromancer, Euberacon, who is known for his cruelty. Refusing to accept the fate her father has chosen for her, Risa escapes into the forest, and the knight Gawain follows to offer help. Risa doesn't need rescuing, but she does find herself falling for the kind man intent on helping her find freedom. Gawain and Risa grow closer during their escape, but Euberacon won't give up his betrothed without a fight.
Like the characters of the Grishaverse, Risa is determined to have a say in her destiny, and knows first-hand how evil can imperil what we love.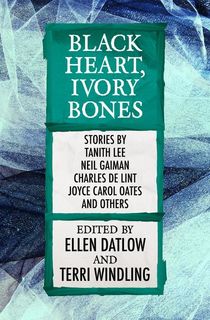 Black Heart, Ivory Bones
The acclaimed editing team of Ellen Datlow and Terri Windling are known for their anthologies of dark fairy tale retellings. Fans of Bardugo's fairy tale anthology The Language of Thorns will appreciate this collection of retellings from acclaimed genre authors like Neil Gaiman, Tanith Lee, Susanna Clarke, and more. Many of the stories in Black Heart, Ivory Bones are intended for an older audience than Bardugo's Grishaverse novels; still, these imaginative modern takes on iconic fables will grip anyone who knows 'happily ever after' is never really the end.
RELATED: 12 Enchanting Fairy Tales for Adults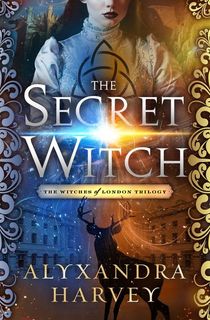 The Secret Witch
Urban fantasy fans will enjoy this Regency-set romance. Cousins Emma, Gretchen, and Penelope are of an age where each appearance at a social event is meant to help secure a husband and change their life forever. When Emma accidentally breaks a glass figurine at a social event, she does make an impression, just not the one she was hoping for. The figurine was a family heirloom, and when it cracks, it reveals to the cousins their own latent powers of sorcery. It also unleashes a dangerous coven on the unsuspecting people of London. Like many of Bardugo's Grishaverse books, the Witches of London series has romance, action, and believable, fully-realized female protagonists.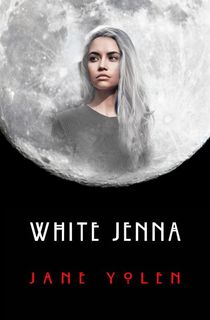 White Jenna
White Jenna is the second book in Jane Yolen's emotional Great Alta saga. A Nebula Award-finalist, the book follows Jenna as the young woman comes to terms with the fact that she may indeed be Anna, the legendary warrior queen whose return has long been prophesied. After being orphaned, Jenna was raised by the female warriors of the mountains. Now, she's prepared to fight alongside Carum, the brother of the king. Together, Carum and Alta will face a would-be king who threatens to kill all those who worship Alta. Jenna can only pray that her years of training have prepared her to stay focused and true in battle alongside the man she loves.
A Court of Thorns and Roses
Like Leigh Bardugo's books, Sarah J. Maas' wildly popular A Court of Thorns and Roses series is filled with handsome rogues, female warriors, and immersive worldbuilding. Feyre, a poor mortal, has taken it upon herself to find food for her helpless sisters and depressed father. When she accidentally kills a faerie while hunting, Feyre recognizes that her life as she knows it is over forever.
As punishment, she's ordered to go over the wall and live in the court of Tamlin, a terrifying faerie lord capable of transforming into a beast at will. Although at first Feyre is petrified by every aspect of life in faerie court, once she learns that Tamlin and his subjects aren't actively trying to kill her, she begins to sympathize with them and to appreciate her new life in which she doesn't spend her days starving and freezing. Feyre's feelings for her new faerie friends only grow when she learns Tamlin and his race are facing dangers of their own—dangers which could ultimately threaten humans like Feyre's family as well. Seasoned fantasy readers may believe they know where the story will lead from there, but part of what makes Maas so fun is her subversion of readers' expectations and typical fantasy tropes.
RELATED: You Need to Read Sarah J. Maas' A Court of Thorns and Roses
The Lies of Locke Lamora
Scott Lynch's Gentlemen Bastards series follows a group of professional criminals. Locke Lamora is a young con man (barely older than a con boy) who survives on the island of Camorr by apprenticing for a thief. Locke has made a successful life for himself by trading in deceit— but when a wave of violence threatens to drown Locke and all he holds dear, he must hold tight to his convictions for once to protect what he loves. If you've got a soft spot for ne'er do wells, the Gentlemen Bastards series will steal your heart, and probably use it for nefarious purposes.
RELATED: 50 of the Best Fantasy Books Ever
The Raven Boys
Maggie Stiefvater's Raven Cycle is contemporary young adult fantasy at its best: dark, romantic, and gripping. 16-year-old Blue has had a sheltered upbringing in her small town, perhaps because her mother and many of the other women in their family are clairvoyants. Nothing like being able to see the dead to make one aware of mortality! Blue herself isn't a seer. But on St. Mark's Eve, she does witness the spirit of wealthy, handsome private-school boy Gansey. Blue knows the legend: if a non-seer spies a spirit on St. Mark's, the spirit is either that of your true love...or someone you will kill. Reeling from this revelation, Blue is drawn into the unfamiliar, decadent world of Gansey and his friends.
RELATED: 8 Young Adult Fantasy Books to Cast a Spell on Readers of All Ages
This post is sponsored by Fierce Reads. Thank you for supporting our partners, who make it possible for The Portalist to continue publishing the fantasy stories you love.
Featured photo from the cover of "Crooked Kingdom" by Leigh Bardugo