October 2018 saw the conclusion of Sarah J. Maas' popular Throne of Glass series. The books follow the escapades of Celaena, a teenage assassin who competes in a deadly competition to win her freedom back from the tyrannical king who imprisoned her for a year in the salt mines. As the stakes grow higher, Celaena uncovers a conspiracy in the kingdom and learns more about her heritage.
This high fantasy series captivates with its highly driven female characters and extensive world building. While we wait for Hulu to follow up on its promise to adapt the books into a television series, why not pick up another fantasy book that echoes Maas' masterpiece? Here are 12 more books like Throne of Glass that you're sure to fall for.
There Will Come a Darkness
Readers who enjoy sagas set in complex, fascinating, and diverse fantasy lands will quickly become addicted to The Age of Darkness series. The first book, There Will Come a Darkness, follows five protagonists from very different backgrounds.
Each has the potential to stop the impending descent of The Darkness — or to usher in its devastation. A disgraced prince, a ruthless assassin, a conflicted ruler, a ne'er-do-well gambler, and a girl about to die — each of the characters introduced in There Will Come a Darkness are complex protagonists in their own right, and a window through which the richly-realized world can be explored.
The Age of Darkness series is the kind of ensemble fantasy that promises to consume readers for years to come. If you love immersive world-building, inclusive storytelling, and characters you'll obsess over, then prepare to embrace the darkness.
RELATED: Read a Special Excerpt from There Will Come a Darkness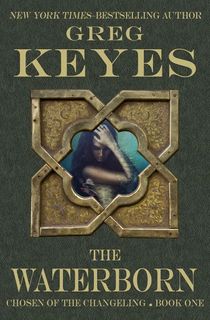 The Waterborn
On the surface, this book seems to have a familiar fantasy plot, with a young man embarking on a fated heroic journey and a princess in distress. However, The Waterborn turns the fantasy genre on its head.
As it turns out, Princess Hezhi is an intelligent character with growing magical powers who is determined to find her kidnapped cousin. Meanwhile, the peasant Perkar who comes to her "rescue" is an uncertain and even clueless companion.
In this world populated by gods and lesser deities, Hezhi discovers that her cousin is a prisoner of the river god and uncovers a conspiracy against royals with magical blood. Things are complicated further when Perkar falls hopelessly in love with the goddess of the stream. Greg Keyes employs masterful world building skills in his debut book to create a truly unique fantasy universe.
RELATED: 10 Enchanting Fairy Books That Will Spirit You Away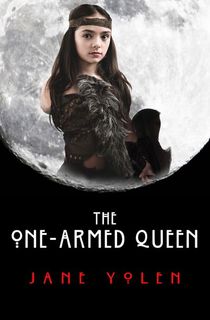 The One-Armed Queen
The third and final installment in Jane Yolen's Great Alta series doesn't disappoint. A fascinating glimpse at a matriarchal society, The One-Armed Queen is notable for weaving myth, history, and culture together to create a credible and detailed world.
Taking place after the so-called Gender Wars, the story catches up with Jenna, the queen of a matrilineal society in which the custom is to rear daughters to rule the throne while sons are sent away to be raised in the enemy kingdom as a peacekeeping gesture.
Trouble brews as Jenna's son grows resentful. Meanwhile, her adoptive daughter, a one-armed girl she found abandoned, questions whether she even wants the throne that she's been prepped to take over.
RELATED: 10 Must-Read Jane Yolen Books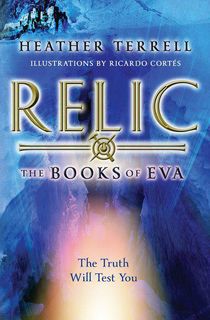 Relic
A classic quest story turned on its head, Relic follows Eva's journey as she aspires to be a Testor in the wake of her brother's death. Raised to be a demure Maiden, Eva takes on her brother's role instead and volunteers to wander through the desolate wastelands as she searches for Relics, the artifacts left behind by the extinct civilization that came before hers.
A thought-provoking element of this book is that the mysterious Relics come from our own age and serve as a warning of what befalls societies who value vanity and worship consumerism over all else.
With its strong, rebellious female lead and a corrupt dystopian kingdom fueled by lies, Relic is sure to please readers seeking the suspenseful thrill imparted by Throne of Glass.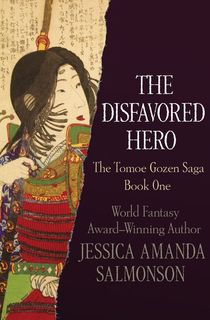 The Disfavored Hero
The first book in the epic Tomoe Gozen Saga, The Disfavored Hero introduces a world where demons and wizards are both very real — and where death isn't the end. Like Celaena in Throne of Glass, Tomoe Gozen has been imprisoned below the Earth.
Although in this instance, the prison is the underworld itself. Once the most revered samurai in the land, Tomoe Gozen was murdered by a wizard right before re-pledging fealty to her lord. Now, she must undertake an odyssey through the land of the dead to win back her life, and her honor.
RELATED: 16 Impactful Female Science Fiction and Fantasy Authors
A Game of Thrones
You can't enumerate the best of high fantasy without mentioning George R. R. Martin's A Song of Ice and Fire. His series has it all: high stakes, complex characters, fantastical beings, and a thoroughly comprehensive universe that draws you in with its incredible detail. And, of course, there's the award-winning HBO series, which has stunning visuals that are a great companion to the books.
RELATED: How Game of Thrones Became the TV Juggernaut It Is Today
This first installment in the series introduces us to the main players wrestling for power on the brutal continents of Westeros and Essos. Like Throne of Glass, it has a strong female lead and many interwoven storylines that multiply as the series progresses.
Graceling
This gem of a story tells of a world where people called Gracelings possess special powers, such as enhanced survival and mind reading. Gracelings are identified by their unique eye colors and can be either revered or ostracized for their gifts.
One such gifted individual is a young woman named Katsa, who is employed by her royal uncle to torture and execute people on his behalf. She eventually flees, encountering other rebellious Gracelings on the run along her journey.
Kristin Cashore's debut stuns with its unique premise, depiction of feminine strength, and a genre-defying romance that is at once realistic and heart-warming.
The Tombs of Atuan
No list of high fantasy books driven by female protagonists would be complete without mention of Ursula K. Le Guin's Earthsea Cycle. Le Guin opened hearts and minds to a new setting for fantasy: rather than a pseudo-European setting primarily concerned with white male characters, she introduced us to a fantasy world comprised of a vast archipelago inhabited by characters of all races.
RELATED: 10 Great Sci-Fi and Fantasy Books Featuring Multidimensional Women
The protagonist of this second installment in the series is Tenar, a girl who belongs to a cult of priestesses and has been tasked with guarding the titular tombs.
When a stranger arrives to steal a treasure from the tombs, Tenar first traps him and then decides to show him mercy. She begins to question the priestesses and rebel against her social role. For an exciting departure from the overdone medieval and patriarchal fantasy world, look no further than Earthsea.
Poison Study
After spending a year in a rat-infested dungeon for a murder she committed, young Yelena is freed, with a catch: she must agree to work as a food taster for an important commander of the kingdom, testing everything he eats just in case a would-be assassin has laced it with poison.
As the story unfolds, Yelena begins to depend on more than her wits as her previously undetected magical abilities flourish, putting her in grave danger: the use of magic is punishable by death in the land of Ixia.
In a unique departure from the fantasy genre, Poison Study explores identity in a pseudo-medieval world, as Yelena learns that one of the characters in the castle is transgender. The way the characters handle this reveals optimism in some otherwise dark and brutal subject matter.
Sheepfarmer's Daughter
Paksenarrion is a rebellious rural girl who refuses to follow the status quo. When her father proposes an arranged marriage, Paksenarrion defies his orders, packs her bags, and is off to join the army as a mercenary soldier.
RELATED: 8 High Fantasy Books That'll Be Your Next Obsession
Our heroine is reminiscent of Joan of Arc. Paksenarrion slowly transforms into a warrior who utilizes her courage and bravery to help the rightful heir of the kingdom reclaim his throne. At the same time, there are hints that she's being assisted by supernatural powers: in addition to the magical beings that populate this world (such as elves and dwarves), spirituality is polytheistic, with various deities and saints who occasionally intervene in human affairs.
All in all, this novel is a win-win: it has the classic battle scenes and good vs. evil wars that make high fantasy so exciting, with the added twist of a strong female warrior who eschews romance to devote herself to a higher cause.
Red Queen
In Mare's world, she's disposable. Commoners with red blood, or Reds, are second-class citizens compared to the Silvers who possess supernatural abilities. As Mare flees mandatory army conscription and survives on the streets by turning to thievery, she finds herself in an unfortunate encounter with the Silvers.
After displaying supernatural abilities of her own, she is disguised as a long-lost Silver in order to cover up for the impossibility and its political consequences. She finds herself in peril when she joins a rebel Red group intent on overthrowing the Silvers, even as she lives among them.
Mare is a compelling character, showing toughness and a willingness to spill blood for a righteous cause, as well as a more tender side when she becomes entangled in a love triangle with two Silvers. Her story is one of inequality and betrayal, with several unexpected twists in the novel that fuel the action.
RELATED: You Need to Read Sarah J. Maas' A Court of Thorns and Roses
Shadow and Bone
The first book in a trilogy of the same name, Shadow and Bone introduces Leigh Bardugo's unforgettable Grishaverse. Soldier Alina Starkov knows that to others, her life is worthless. As such, she knows she's likely to die as her regiment treks across the dangerous Shadow Fold. But rather than dying a quick, brutal death when the regiment is inevitably attacked, Alina releases powers she didn't know she had.
Having revealed herself to have magical abilities, Alina is no longer seen as a dispensable footsoldier. Instead, she's indoctrinated into the decadent world of the magical elite. As part of her dizzying new life, Alina is trained by the Darkling, leader of the magical Grisha military. The Darkling believes Alina has the powers necessary to mend the wounded land of Ravka. But Alina is quickly learning that her powers come at a high price.
This post is sponsored by Fierce Reads. Thank you for supporting our partners, who make it possible for The Portalist to continue publishing the stellar stories you love.